Mehndi designs for Bridal – Part 4
Mehendi are popularly applied during celebration like weddings and on festivals. It is considered auspicious to wear mehendi on any occasion as it wards off evil. Indian brides adore their hands and legs with intricate and marvelous mehendi designs making them look stunning on their wedding day. Here is a range of simple to intricate bridal mehendi designs.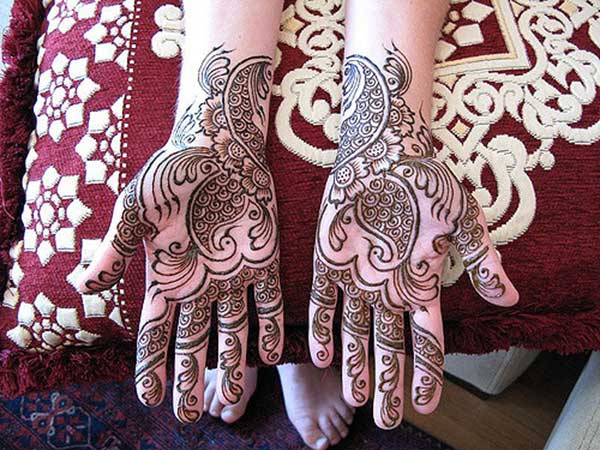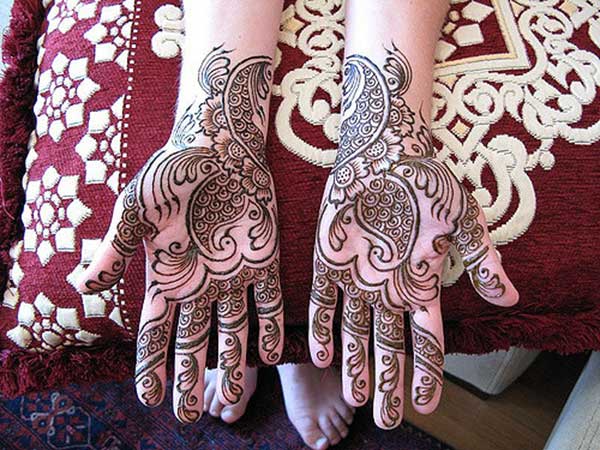 A swirl magic mehendi designs for Brides. The beautiful swirls, curves and paisley looks so enchanting on the hands. Though the designs are not extending to full arm, this mehendi is glamorous and will make any bride look at her best.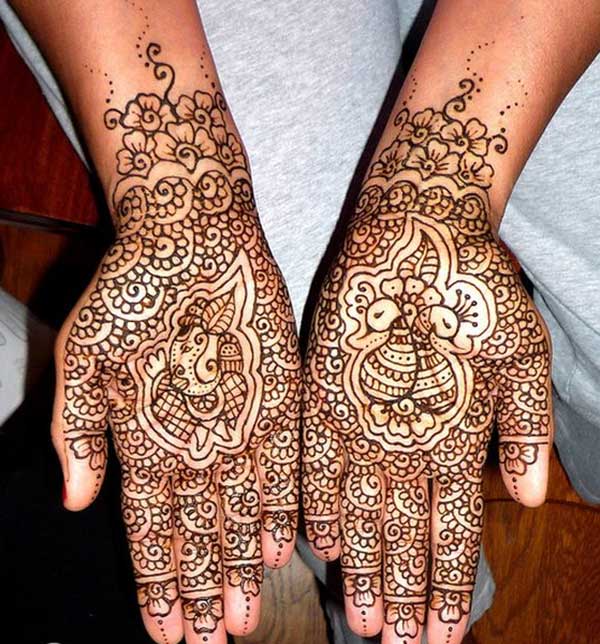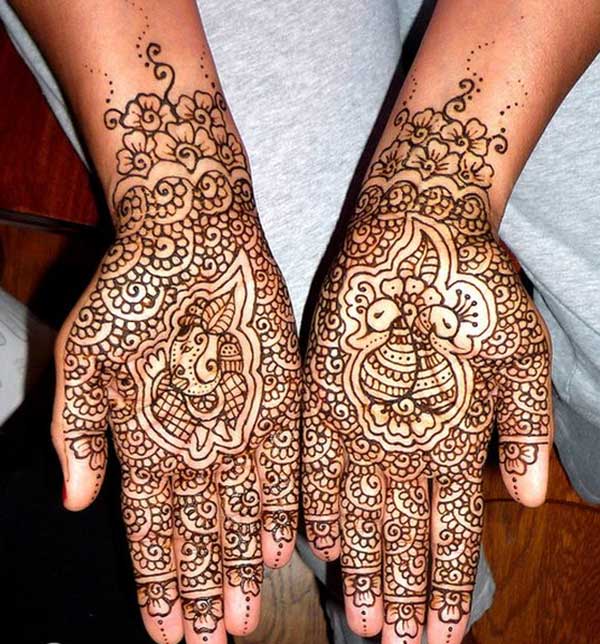 A wonderful bridal mehendi design for brides. This design mainly comprise of swirls and flowers with central Lord Ganesh and Peacock motifs on either hand. These simple yet charming mehendi design looks fabulous on hand and meant for bride who love simple designs.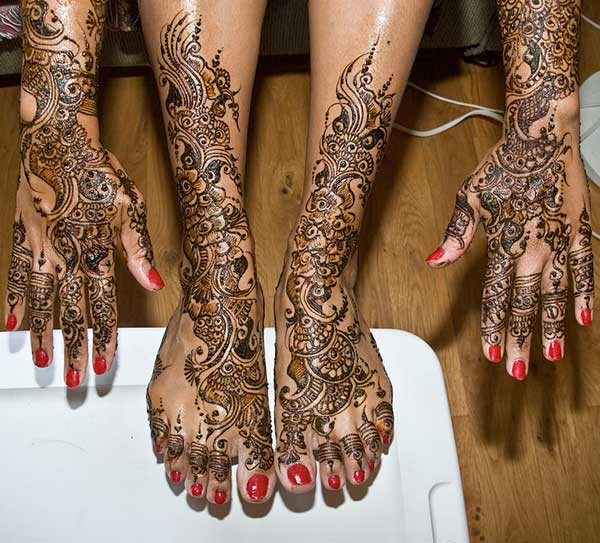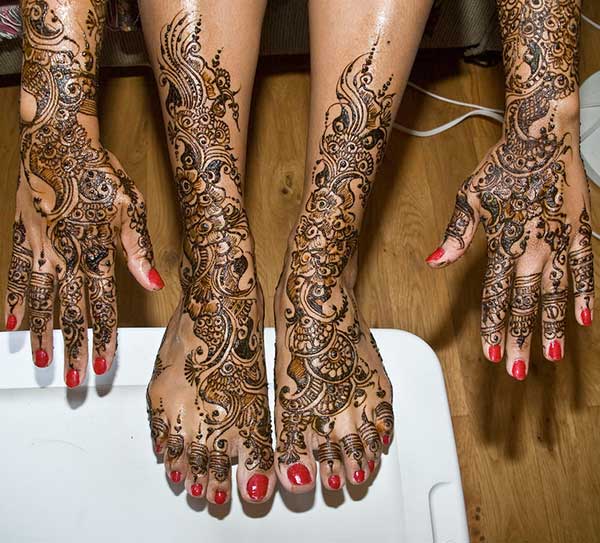 A marvelous hand and leg mehendi design for brides. Brides cover their legs and hand with mehendi on the D-Day. These designs are intricate and made up of modern patterns and has a unique look.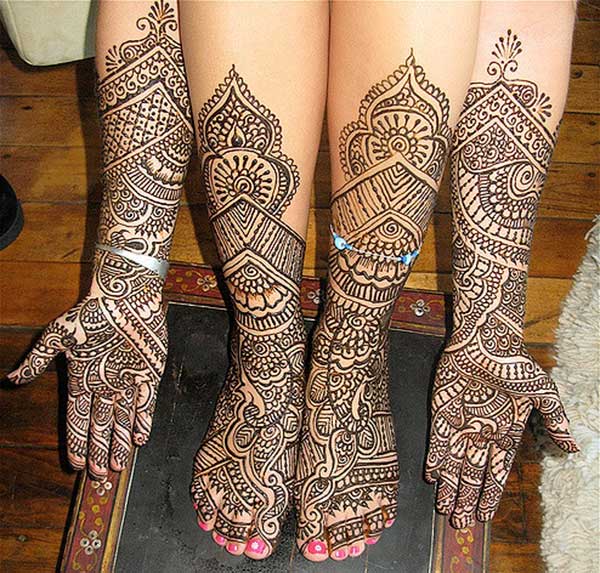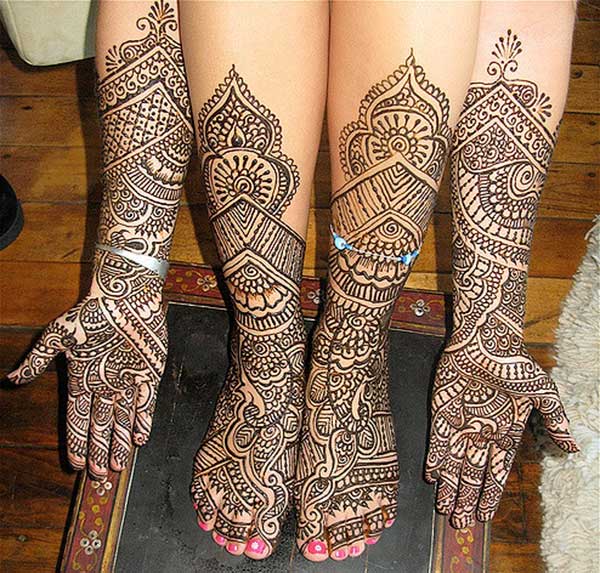 A gorgeous full leg and hand mehendi designs for brides to adore on their wedding. This design looks very accurate and neat. The paisleys, peacock, flower and line patterns bring out the charm and add grace to the bridal look.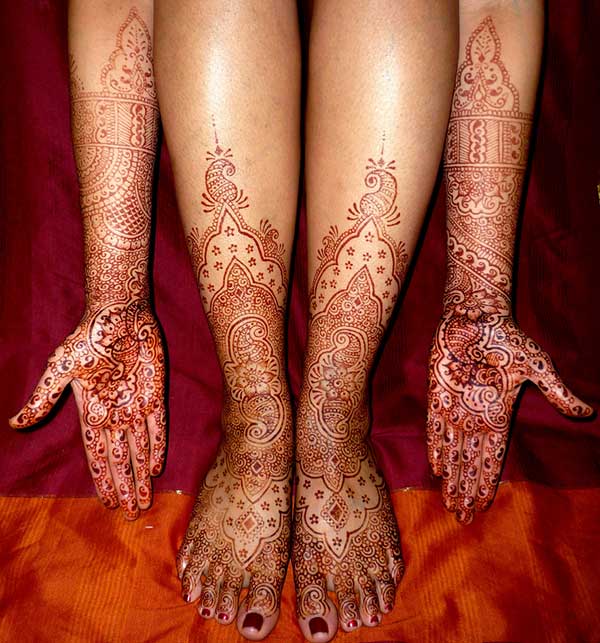 An impressive full hand and leg mehendi design for brides. The intricate designs are meant for bride as it makes heads turn and that is literally what a bride needs on her D-Day. This design makes the woman feel proud of their appearance.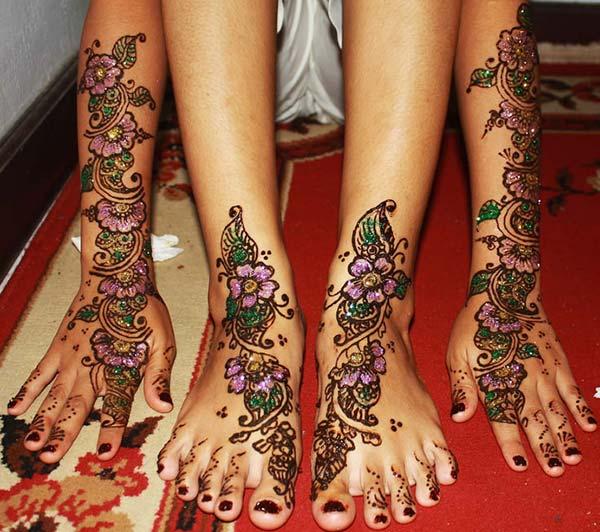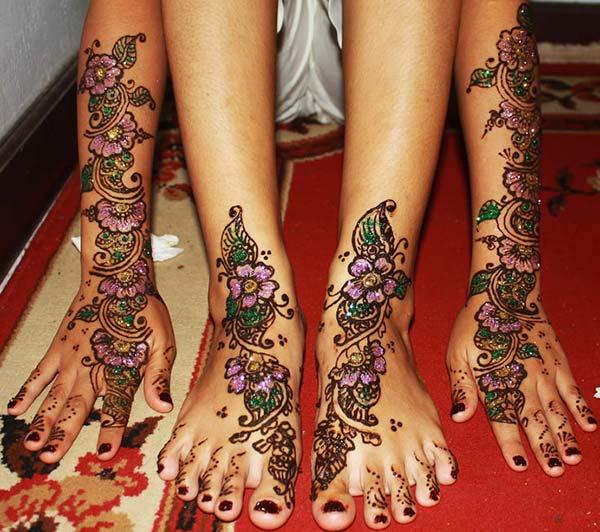 An embellished hand and leg mehndi design for Brides. This vibrant mehndi design is very attractive and perfect for brides on their wedding day. You will fall in love with this design of colourful flowers and paisleys.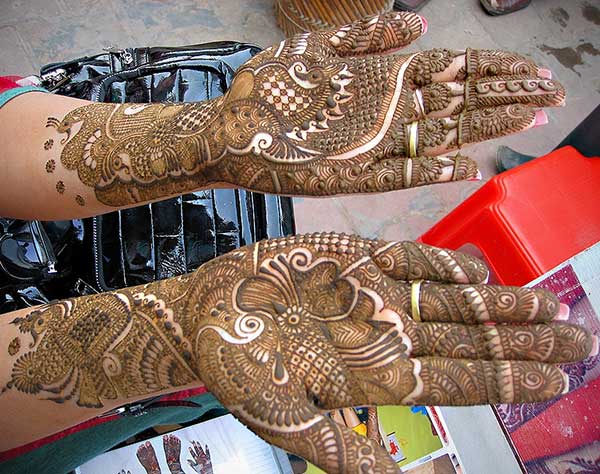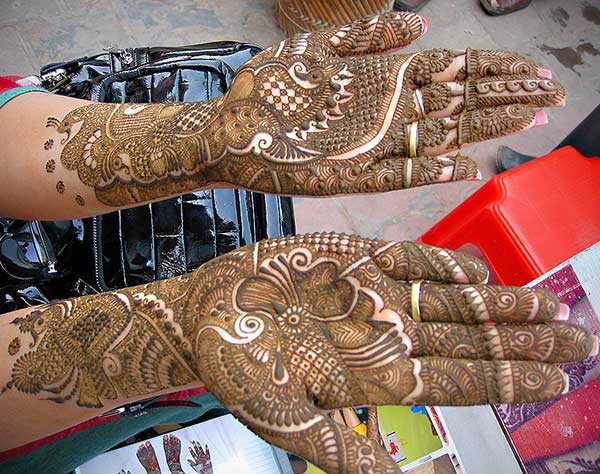 A breathtaking hand mehendi design for brides. Bridal designs are usually intricate and of full coverage. This design is an amalgamation of several patterns in an artistic manner that makes it appealing and graceful.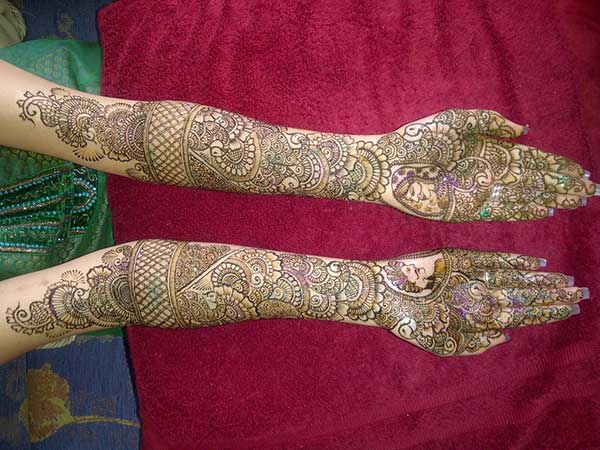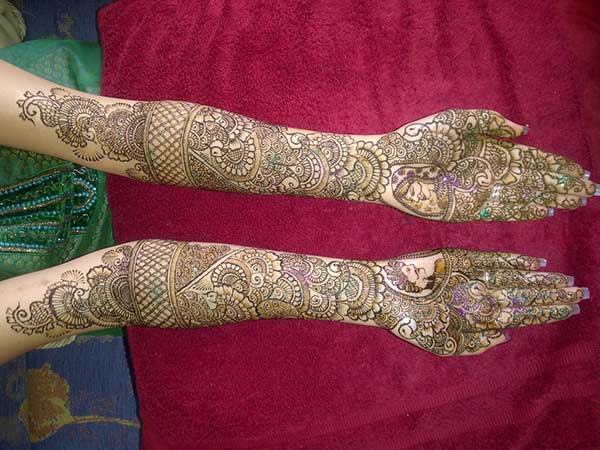 A magnificent full hand mehendi design for brides. Bride's look is incomplete without bridal mehendi. This design has a variety of patterns ranging from flower, peacock, paisleys and checks. This design will make the bride look stunning and heavenly.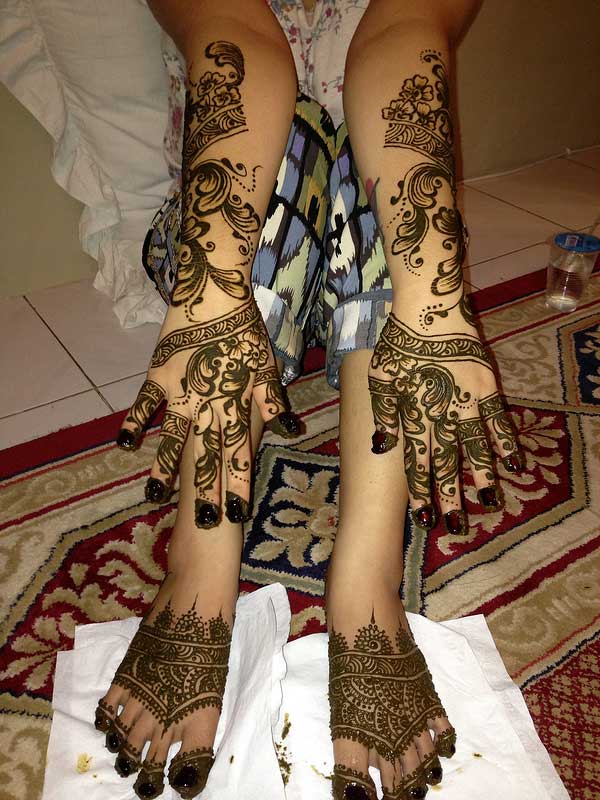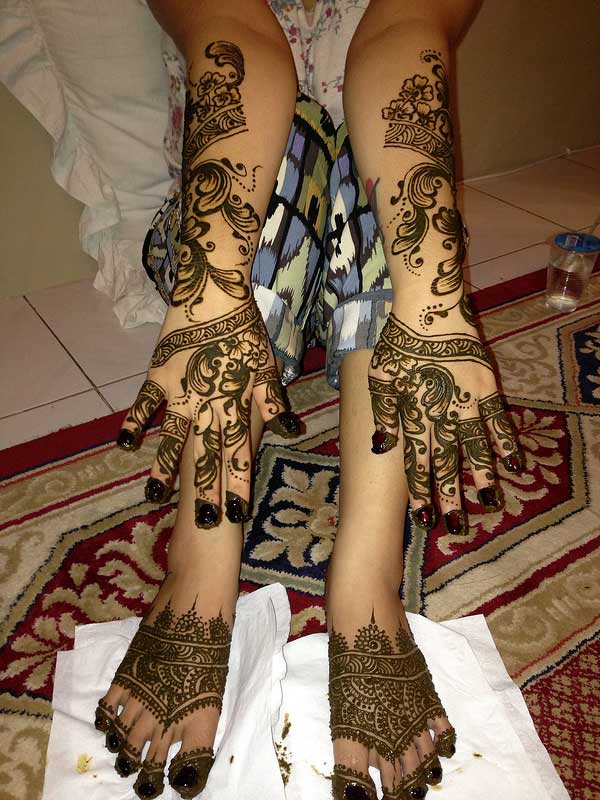 Flower and spirals hand and leg mehendi design for brides. This design is for women who don't want full coverage yet need bridal designs. This design on combining with chunky bangles, rings and hand cuffs will give the best bridal look.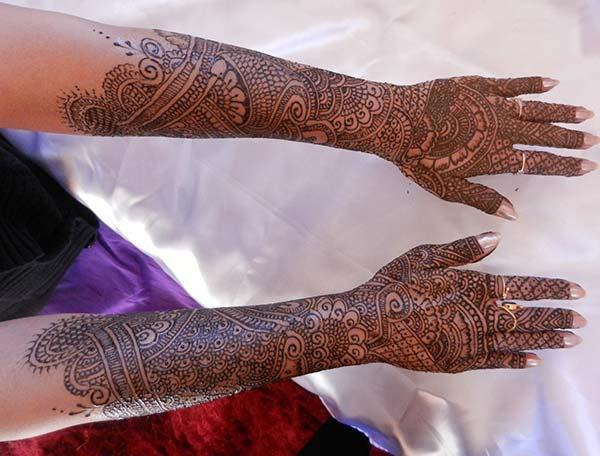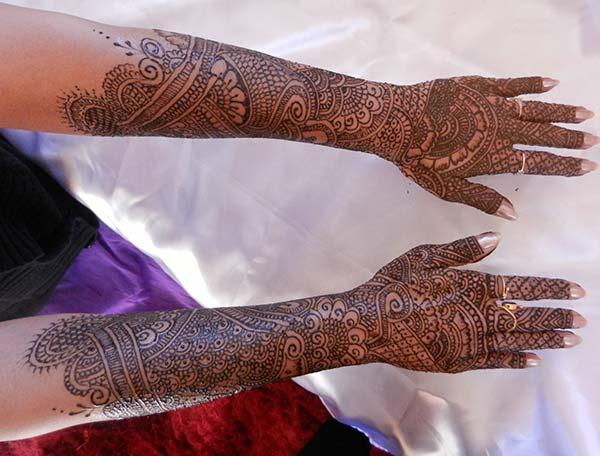 An exquisite full hand mehendi design for brides. This design is made up of several intricate patterns. The combination of flowers, paisleys, dots, checks and swirls completes the bridal mehendi look.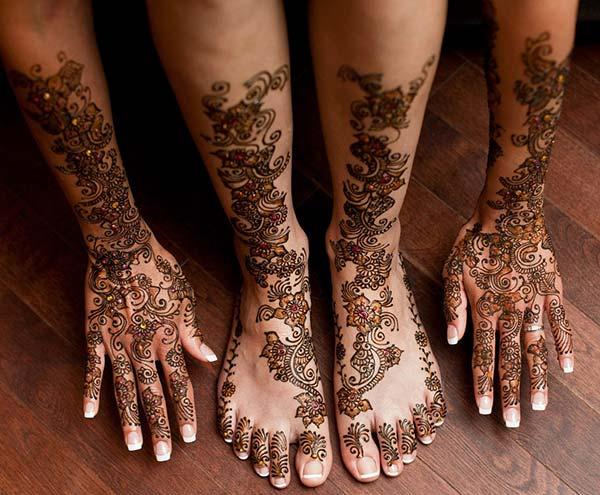 An enchanting full hand and leg nehendi design for brides. The design is made of flowers, curves, paisleys and dots. Brides love adoring their hands and legs with henna on their special day as it is considered auspicious as well as looks attractive.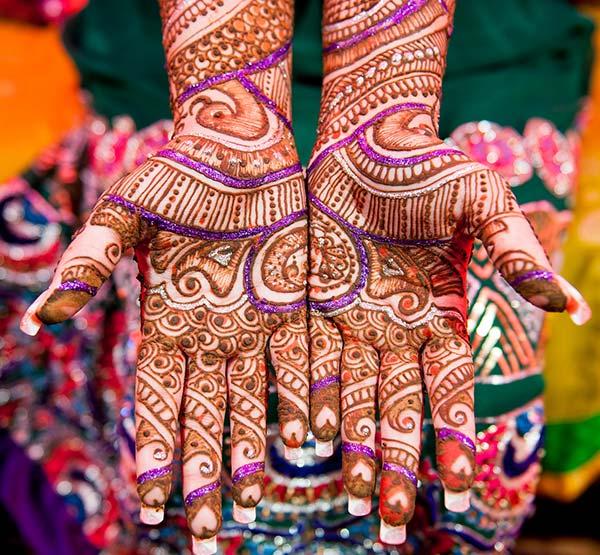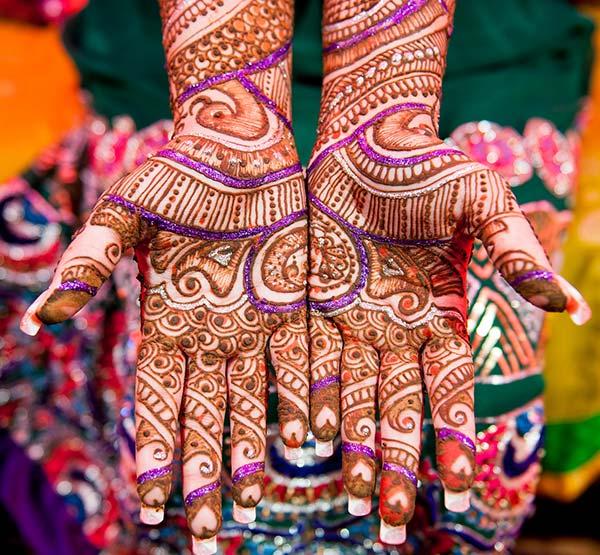 A vibrant stylish mehendi design on hand for brides. Incorporation of colours into the mehendi is a modern trend. This is a split symmetrical mehendi design as its same design on either hand. This is a popular type of bridal design as both the hands have same patterns.
Click below for more bridal mehndi design