Mehendi design for ankle – Part 4
Mehendi designing is an ancient adornment on the body that has a lot of meanings. Today mehendi is applied in different areas as a fashion statement and personal choices. Ankle mehendi is a trending choice among today's generation. A wide array of designs can be beautifully worn on ankle. Below here are few mesmerizing ankle mehendi designs.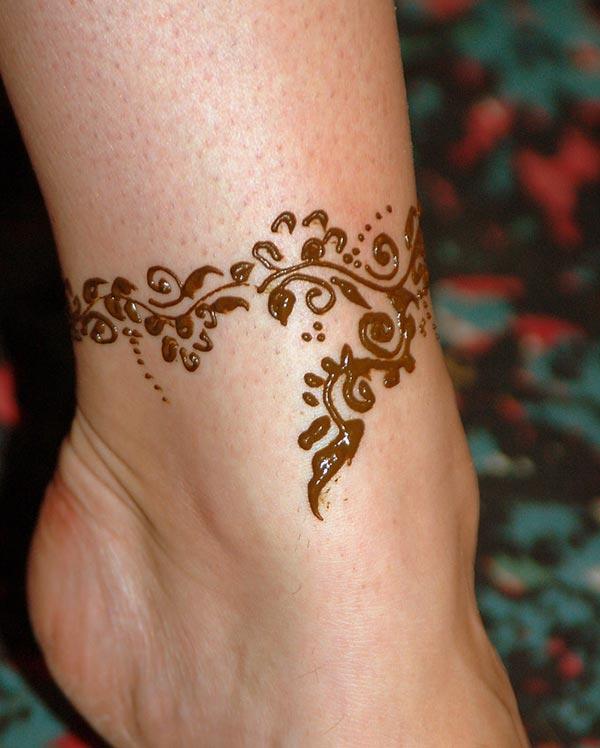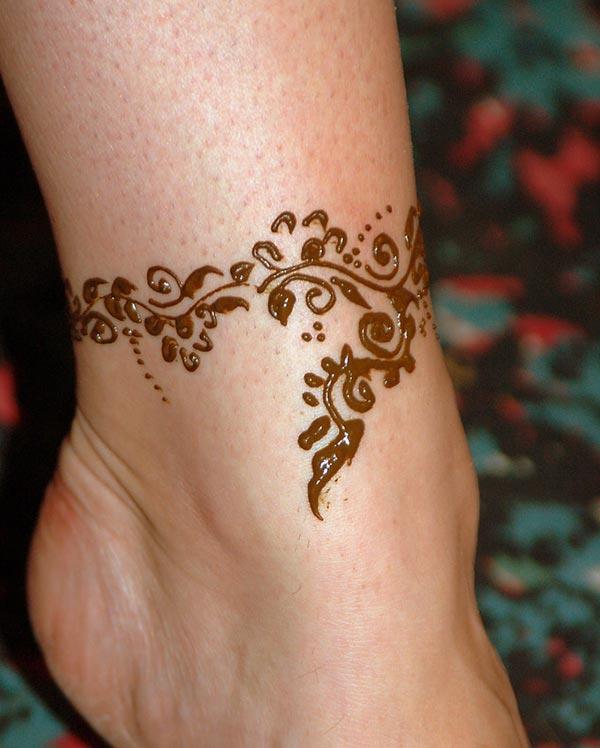 An ankle hugging mehendi design for Girls. A cute little floral vine around the ankle is very beautiful and elegant to look at. This design looks like a floral ankle that is ideal yet moves the heart of onlooker.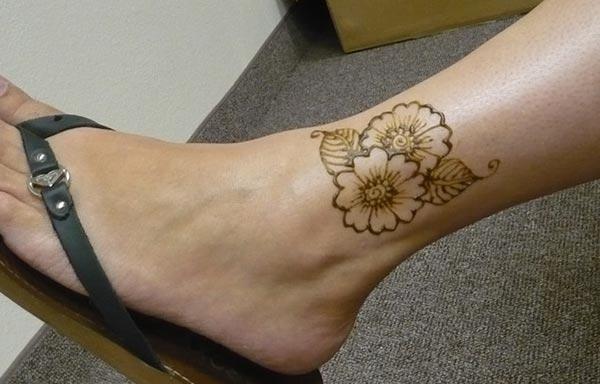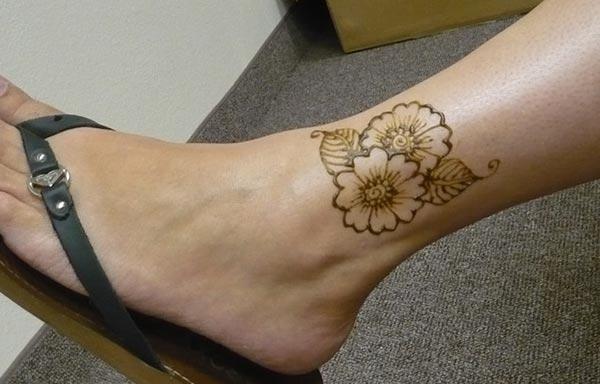 A floral love mehendi design on ankle for Women. Ever wondered how a bloomed flower design will look on ankle? Well, then check it out!. Here two flowers with leaves on either side is designed on ankle and this says it all.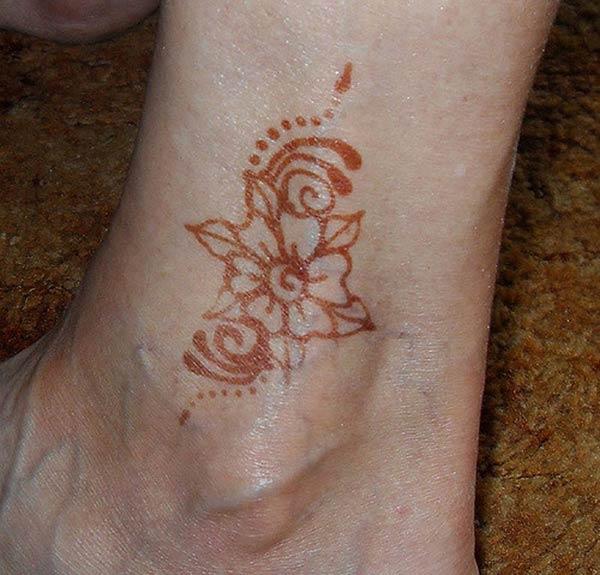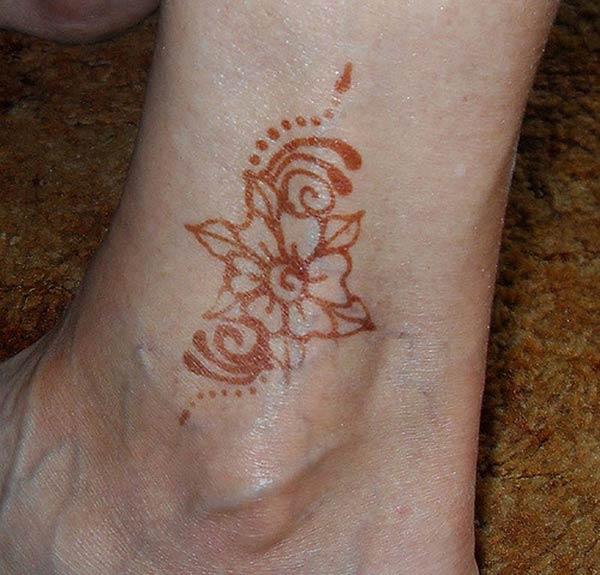 A cute flower mehendi design on ankle for girls. Mehndi design is the best alternative for permanent tattooing. Flowers are experimented as mehendi designs on ankle and its worth trying.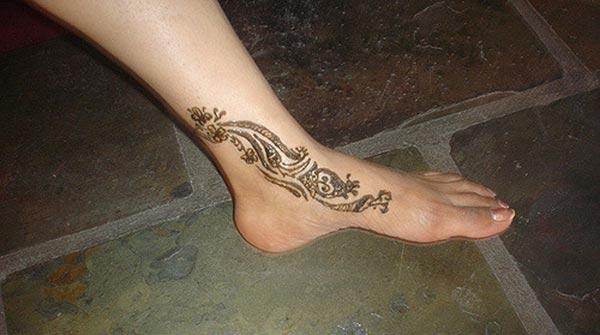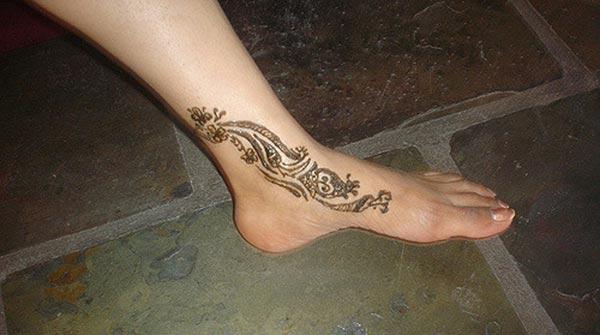 A lovely ankle mehendi design for Girls and Women. This simple design looks like a tattoo that beautifully lay on the ankle. Try this out if you are the kind that likes simple designs and not intricate detailing.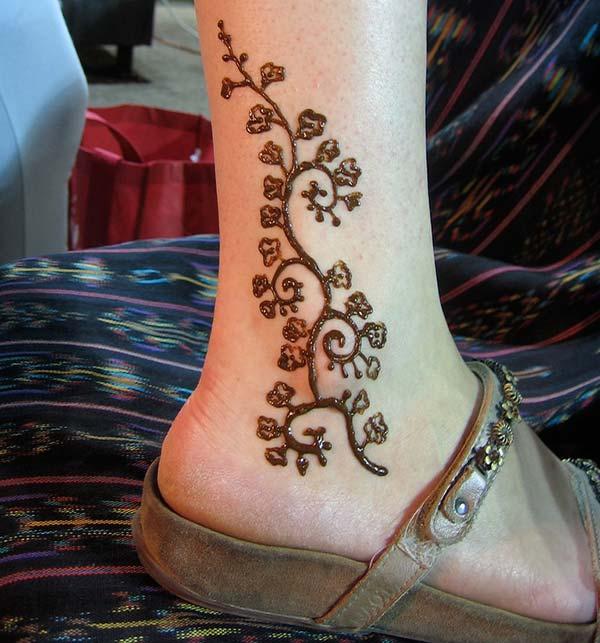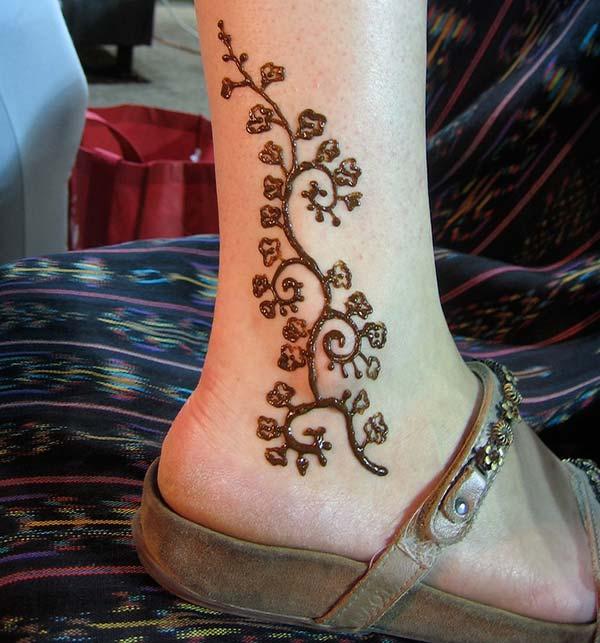 A curly love on the ankle of a lady using mehendi design. This is a simple design made up of small flowers on curls. The design enhance the elegance of the feminine character.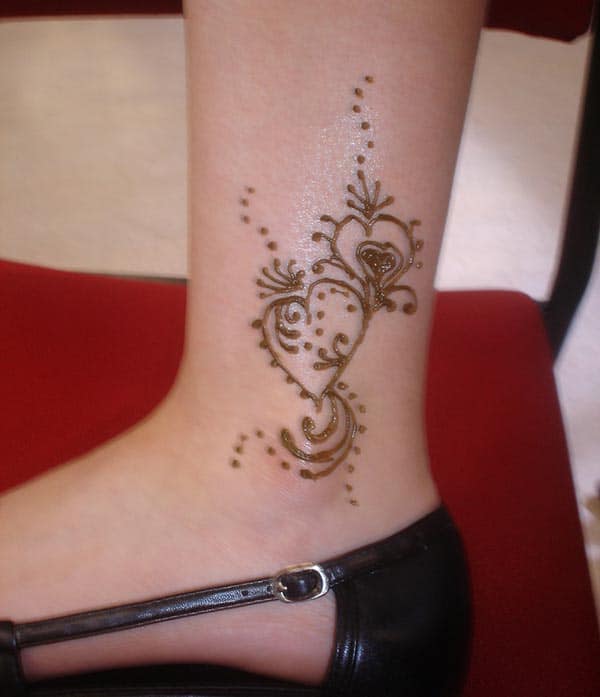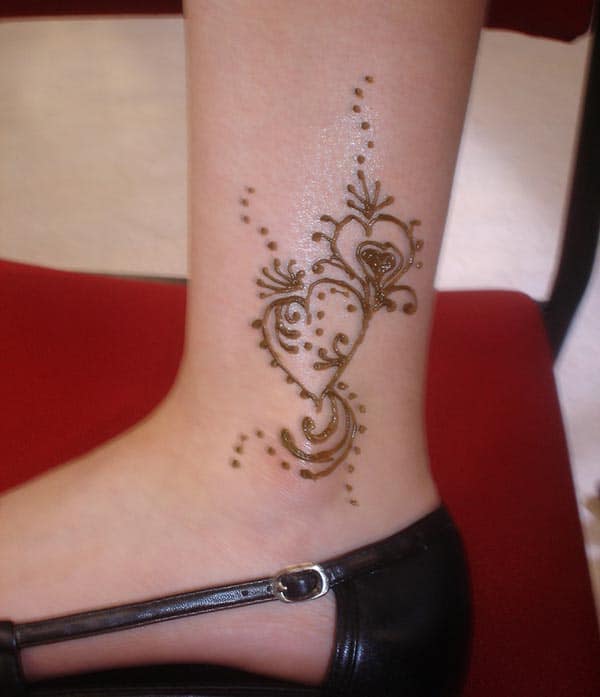 A pretty mehendi design on ankle for Ladies. This design of two hearts together with small curves and dots symbolize the love between two people. The design looks like a henna tattoo that gives a chic look to the wearer.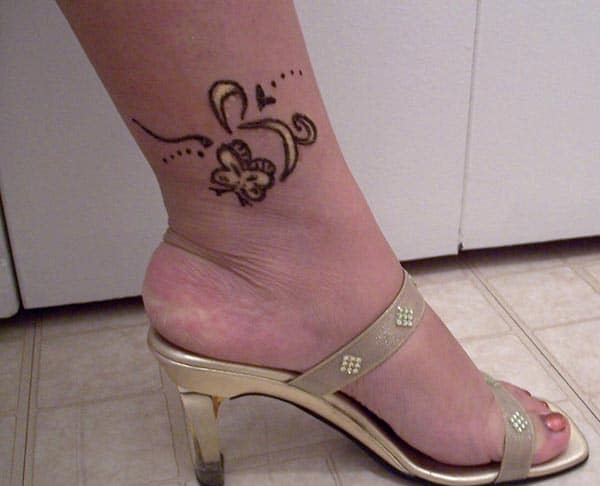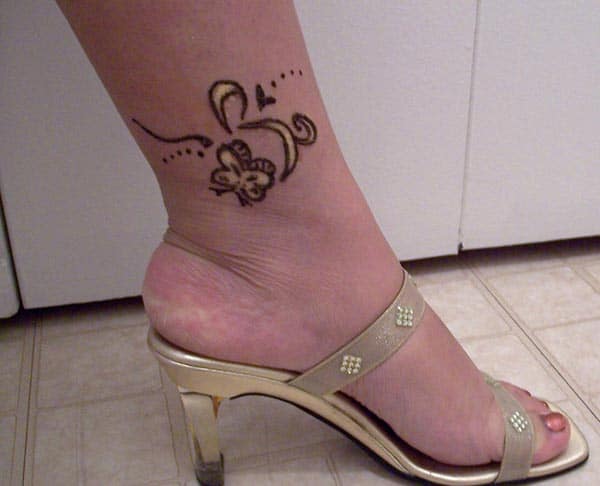 A cute little mehendi design on ankle for Women. This design of butterflies and heart is adorable and looks cool on the ankle. This design symbolizes the wearer's courage to transform with the situations in life.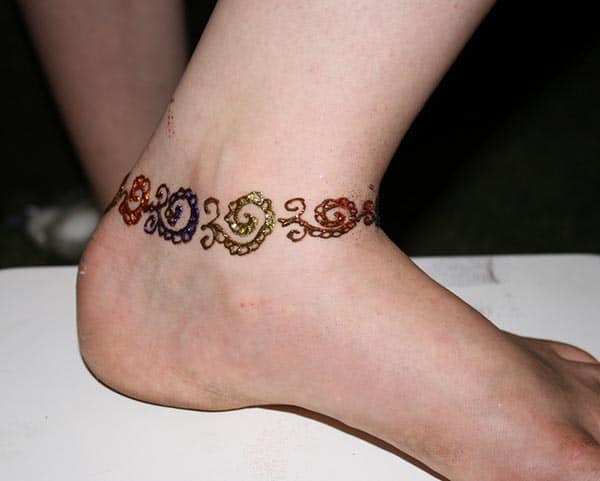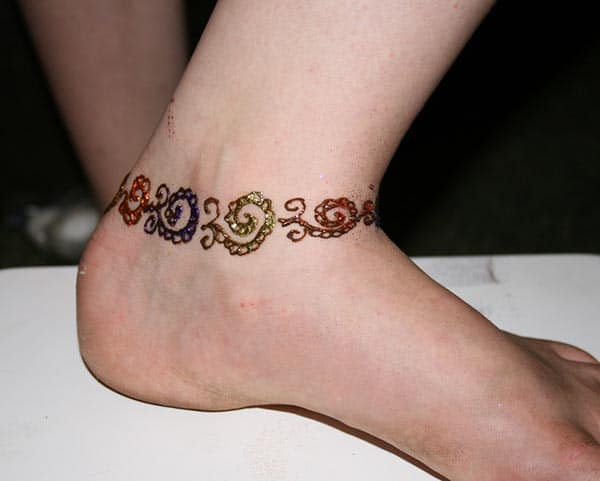 A vibrant ankle mehendi design for Girls. Anklets of different fashion are worn today as fashion statement. This is a very creative colorful anklet one can wear with any attire and flaunt proudly.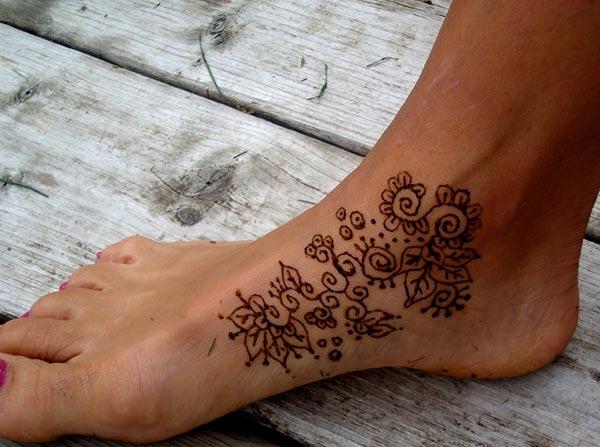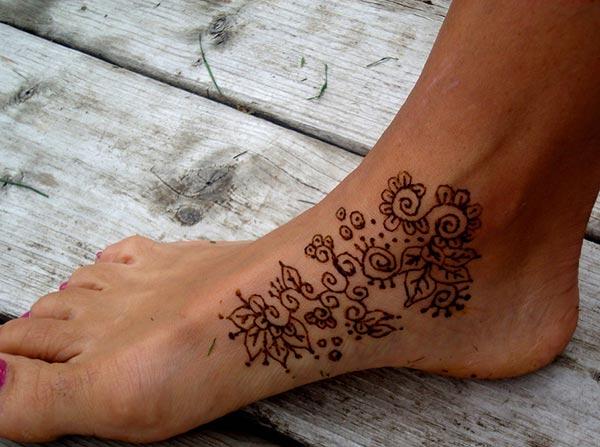 An elegant ankle mehendi design for Ladies. Flowers always charm anyone who sees it. Floral ankle design imparts beauty to the person's character and makes them feel good about themself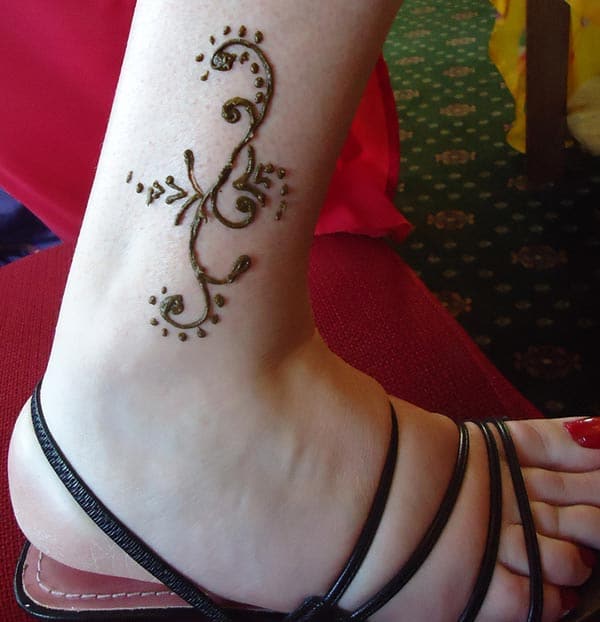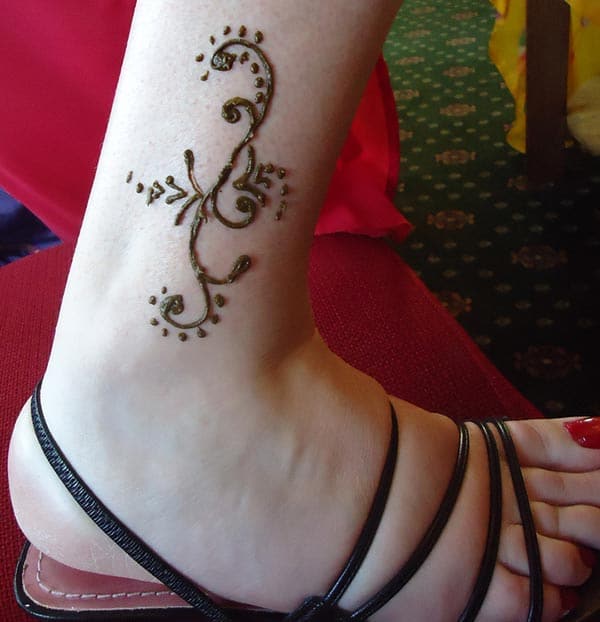 A simple mehendi design on ankle for Girls. Single line designs are popular as it stays classy. This design of curves and dots look elegant on the ankle and also makes a fashion statement.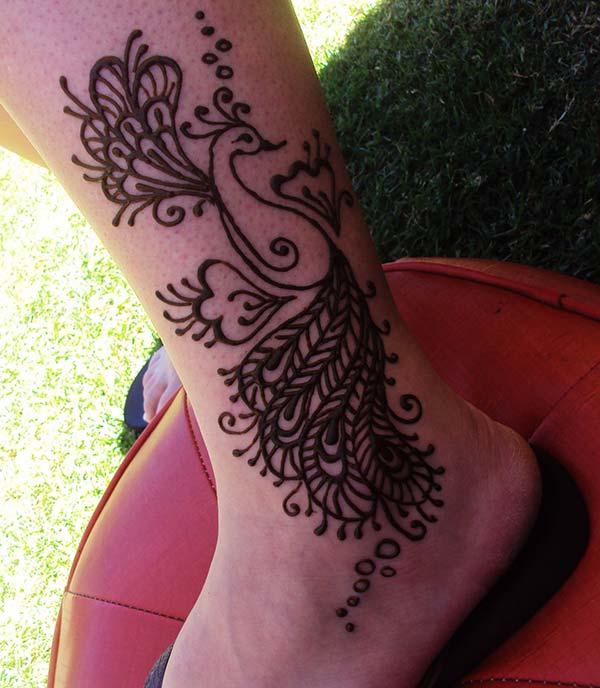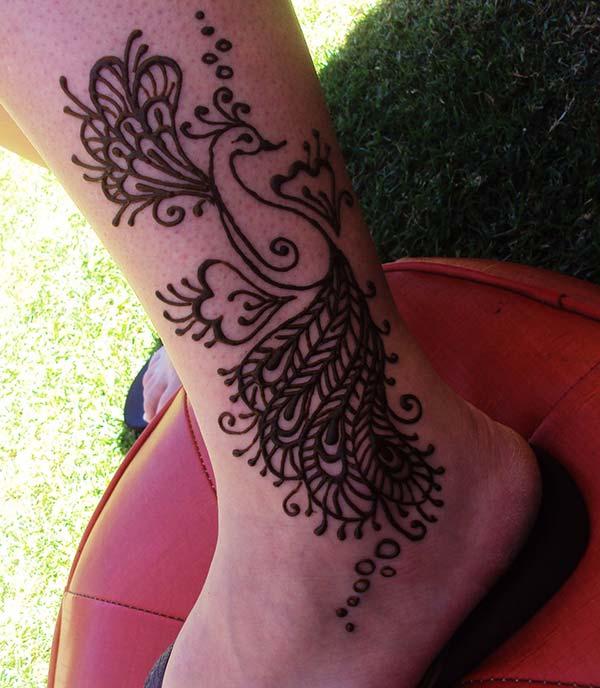 Embrace the peacock love with this ankle mehendi design for Women. Peacock are one of the most beautiful birds we have known. Its elegance and style is unmatchable. This design is a total stunner.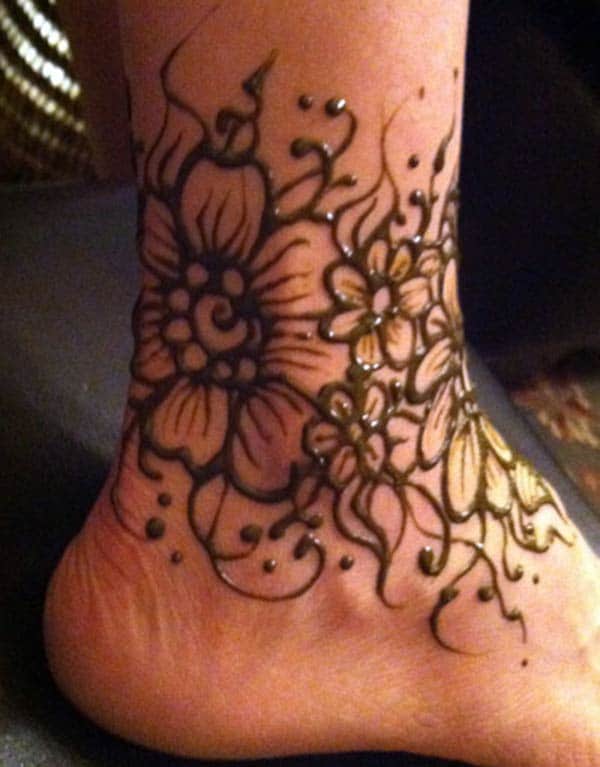 A floral hug mehendi design on ankle for Girls. Flowers are fragrant and people like holding it close to themselves. Here, there is a floral bunch hugging your leg. This clustered floral design looks cool on the ankle and must try for flower lovers.
Click below for more ankle mehndi design