Mehandi designs for wrist – Part 1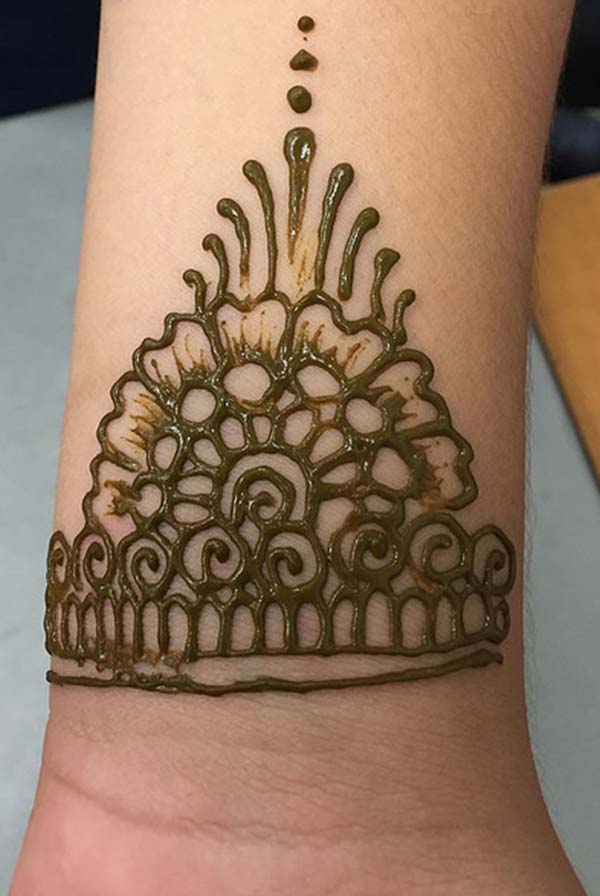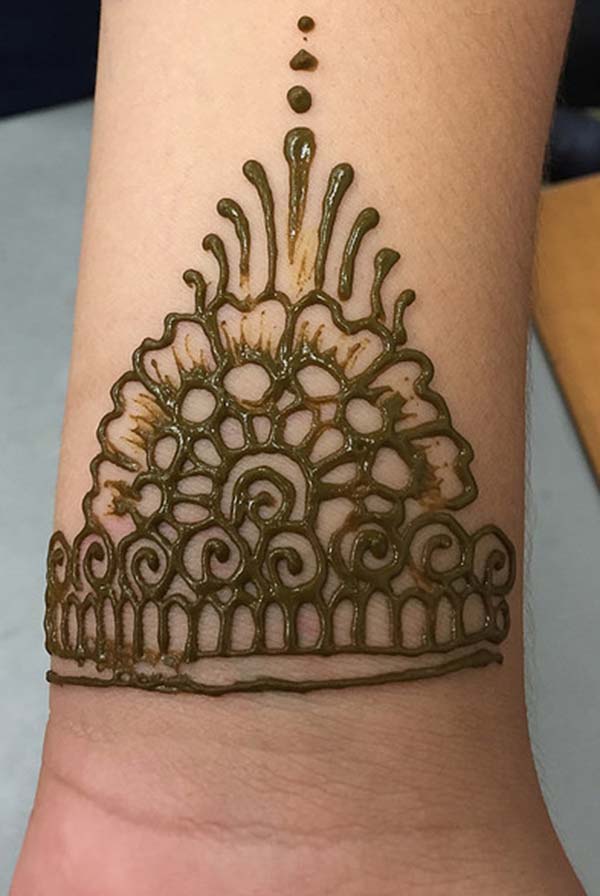 Beautiful mehndi designs as bracelet on the wrist. The appealing design with coils and a huge flower looks ornamental on any female hand. This simple design blends easily with any attire and looks best with rings and minimal hand jewelry.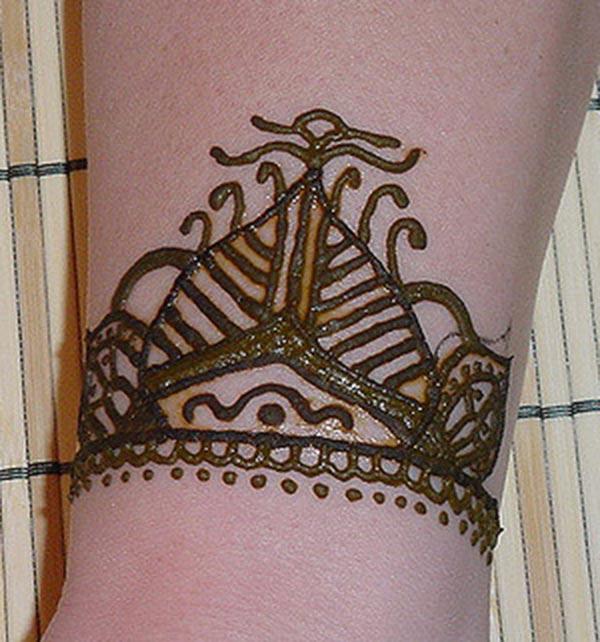 A mehandi design that catches anyone's attention on to the wrist. The elegant design is simple and easy to make. Perfect for any attire and looks beautiful with tribal jewelry or any antique piece. Reveals the bold and energetic nature of the woman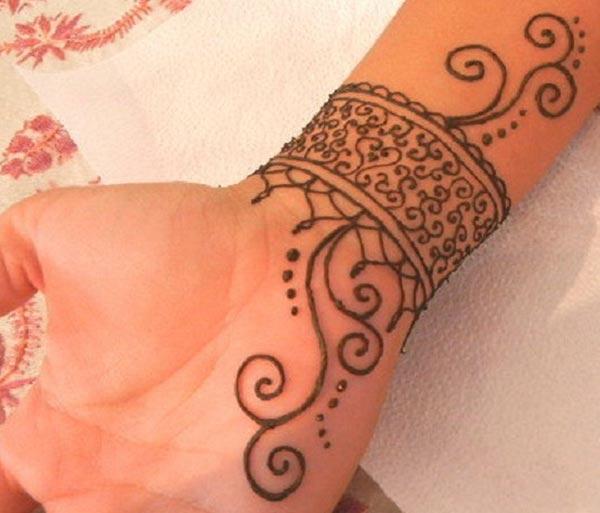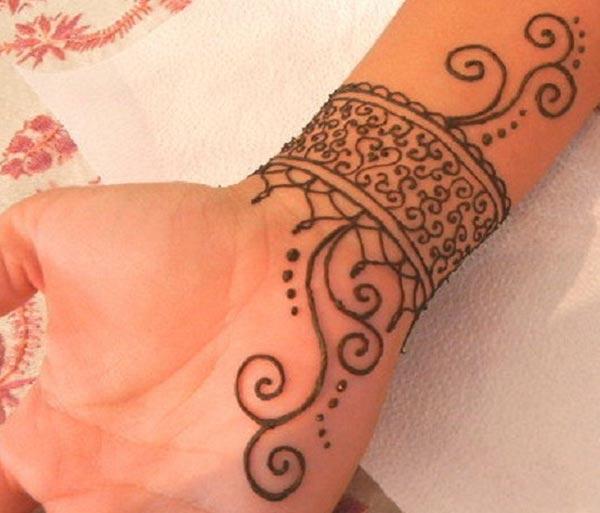 Enchanting mehendi design that adds glitter to the feminine attitude. The decorative designs within the confined area of the wrist makes the women feel great and royal. This design looks heavenly on brides and suits any occasion with grand dressing and jewelry.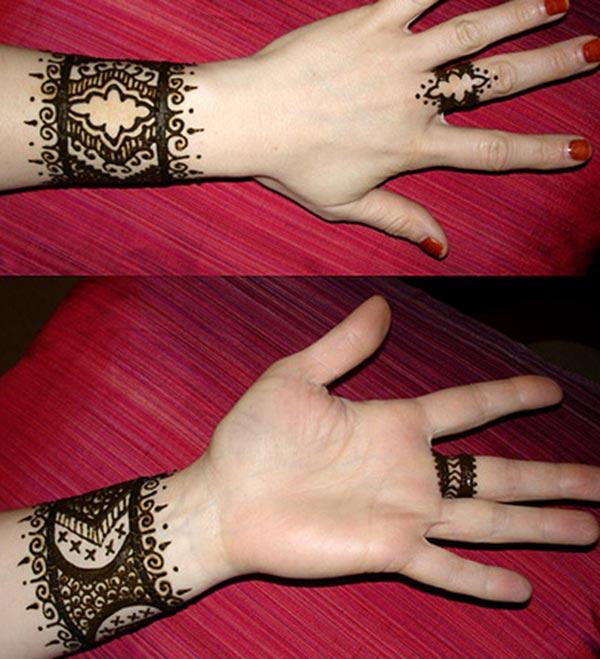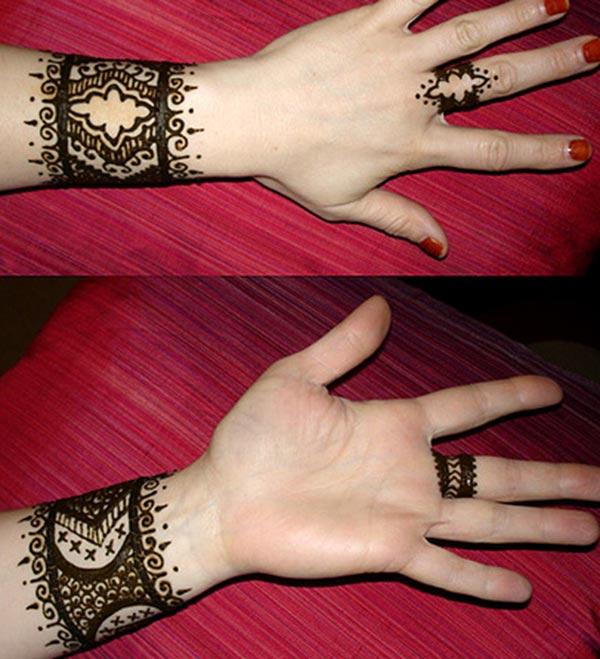 Attractive wristband and ring henna design for the fun looking feminine nature. A unique design with broad borders makes it very catchy and appealing. Suits any chic dressing and goes beautifully with any occasion from grandeur to simple outings. Brings out the real, courageous you!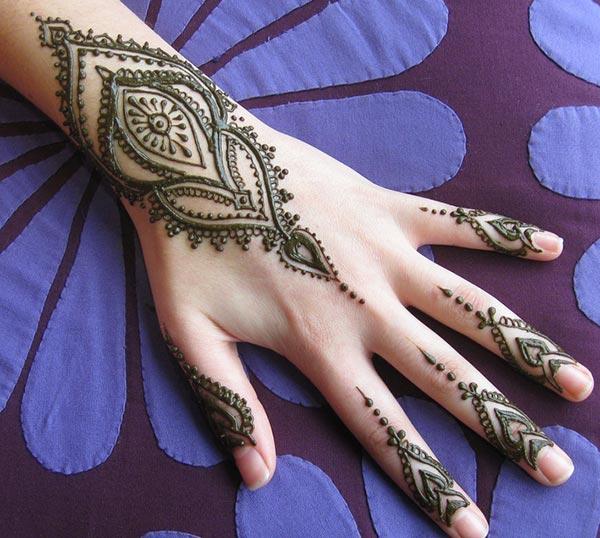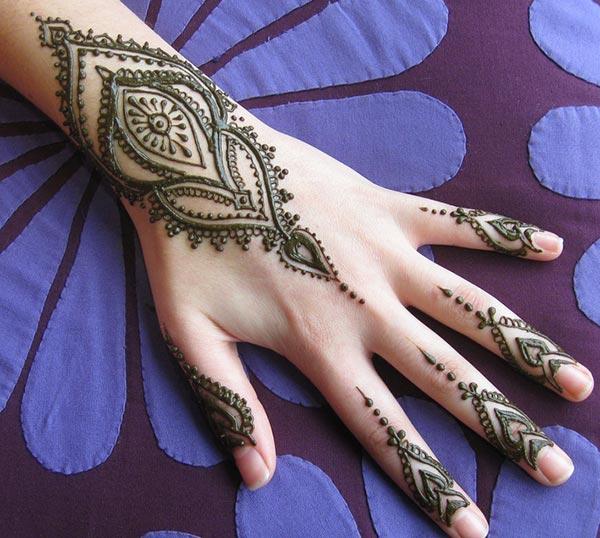 A striking creation of traditional and modern mehndi design to make you feel special. The unique design which is ornamental and stylish enhances the woman's ethnic beauty. The detailed design looks amazing for any grand occasion with rich dressing and jewelry.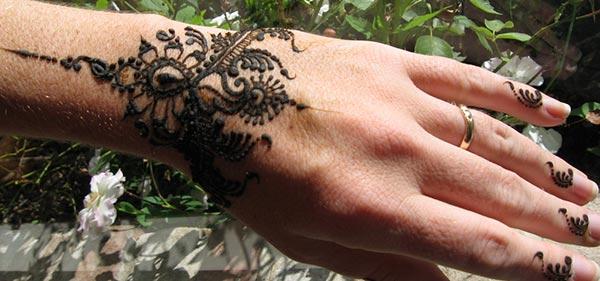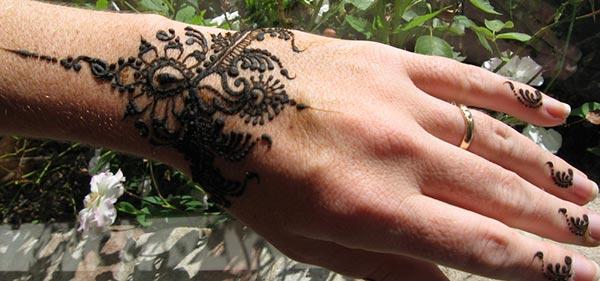 An arresting mehandi design bracelet on wrist to make you feel elegant. This design makes even the shy girls fall in love with bracelet mehndi. The intricate design is perfect for any occasion from get together to weddings. Blends perfectly with any dressing, more suitable for chic-ish looks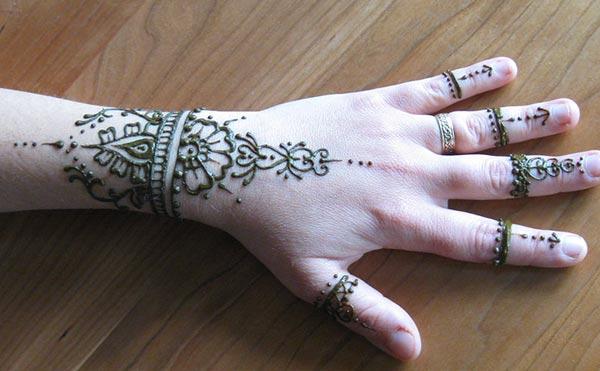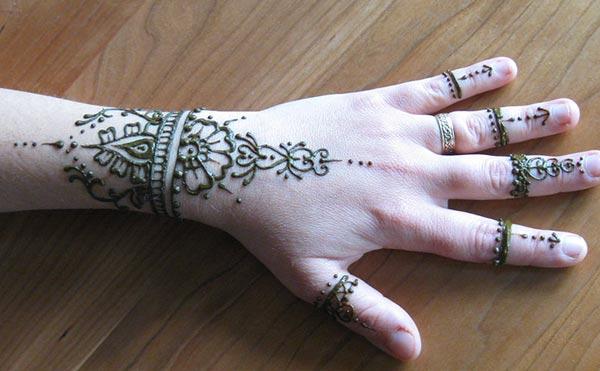 Awe-inspiring mehendi design on wrist for looking unique and amazing. This design of flower, swirls and curls adds beauty to the woman's hand. A simple yet elegant design that can be worn for any occasion and look stunning with some jewelry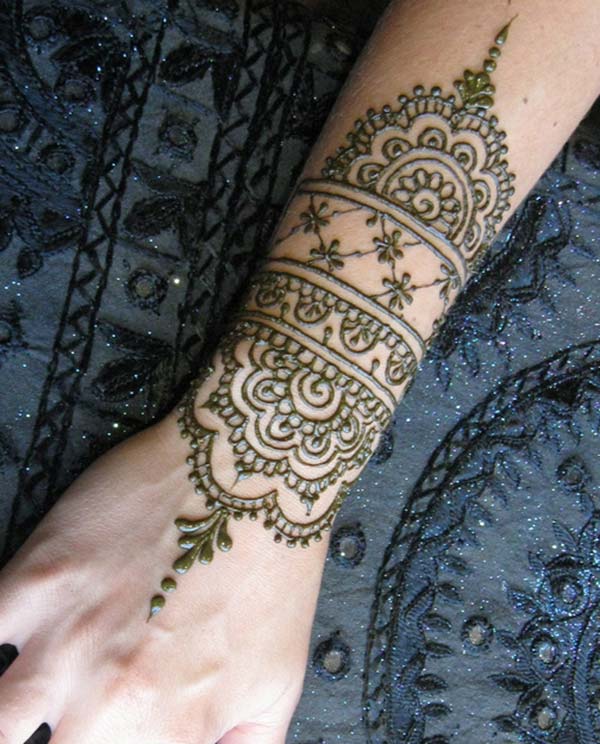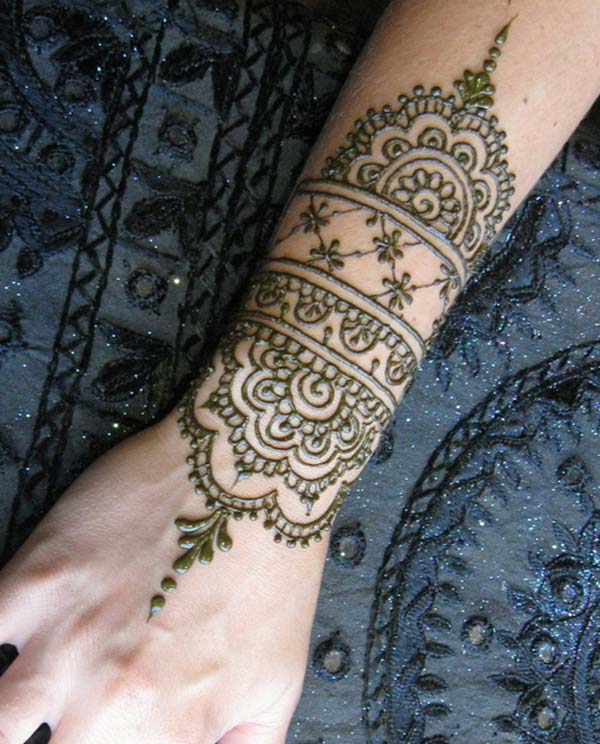 A stunning mehndi design on wrist can make you look absolutely amazing. This design of flowers and semicircles gives a royal feel to any woman who applies it. It will look great in a wedding attire with grand jewelry comprising if beautiful rings and bangles.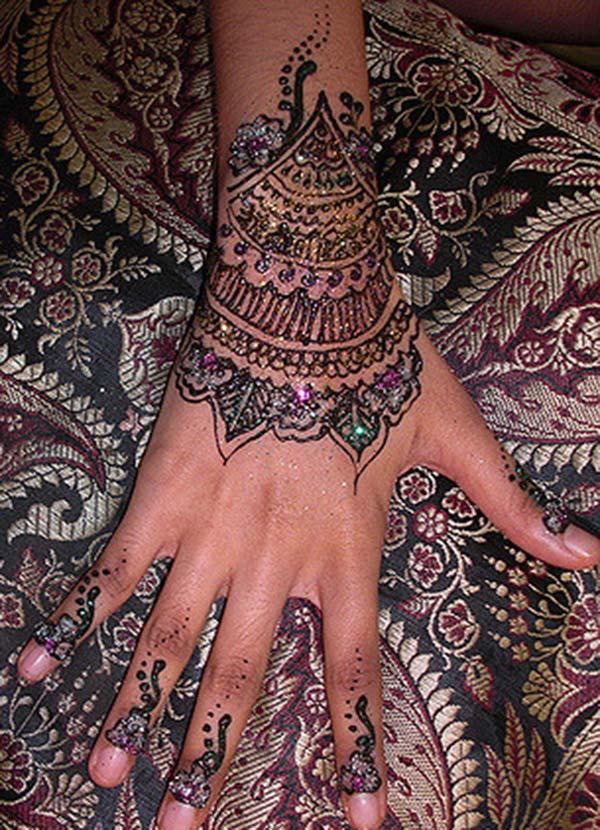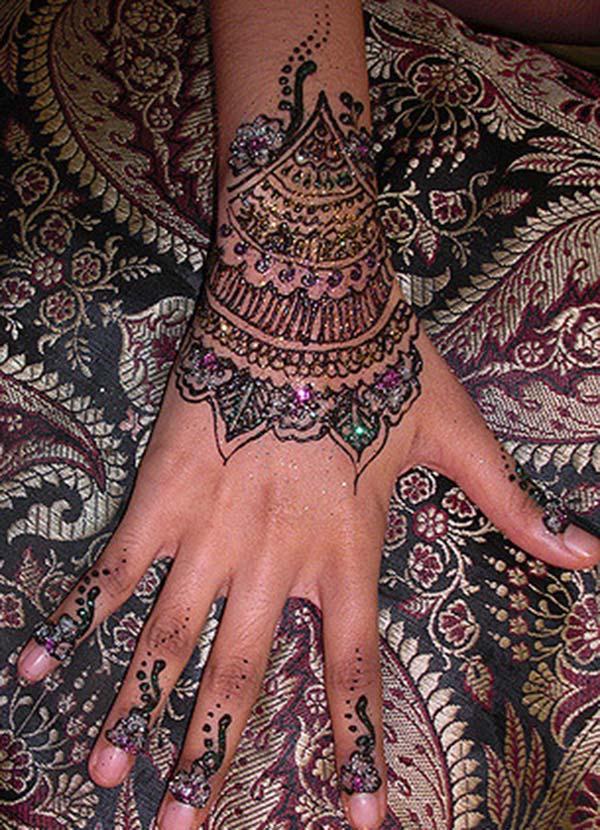 An eye-catchy henna design on wrist for those glitters loving woman. This design looks spectacular with shimmering colored mehndi. Perfect for looking best on wedding occasion on the bride as well as bride's maid. A small touch of jewelry will make you look gorgeous!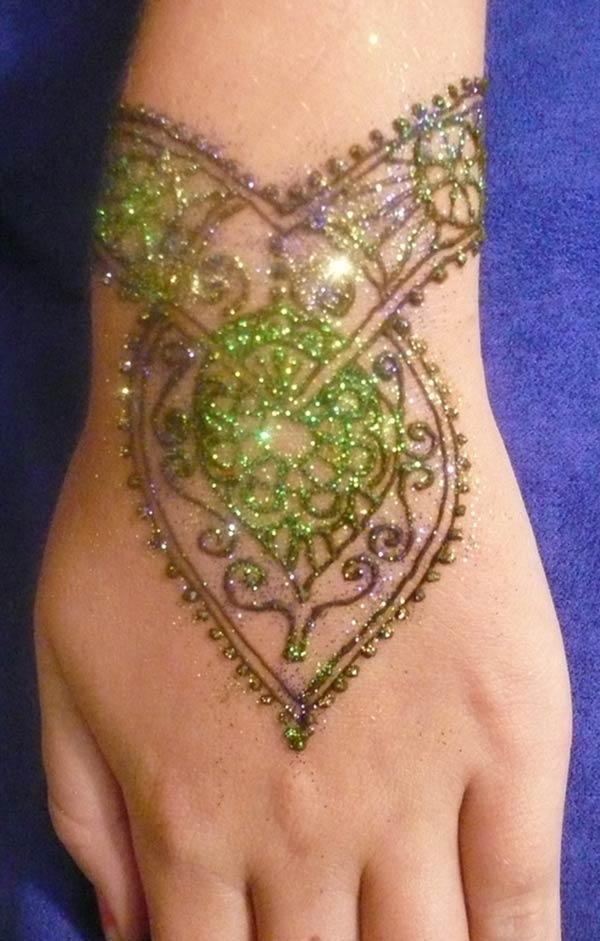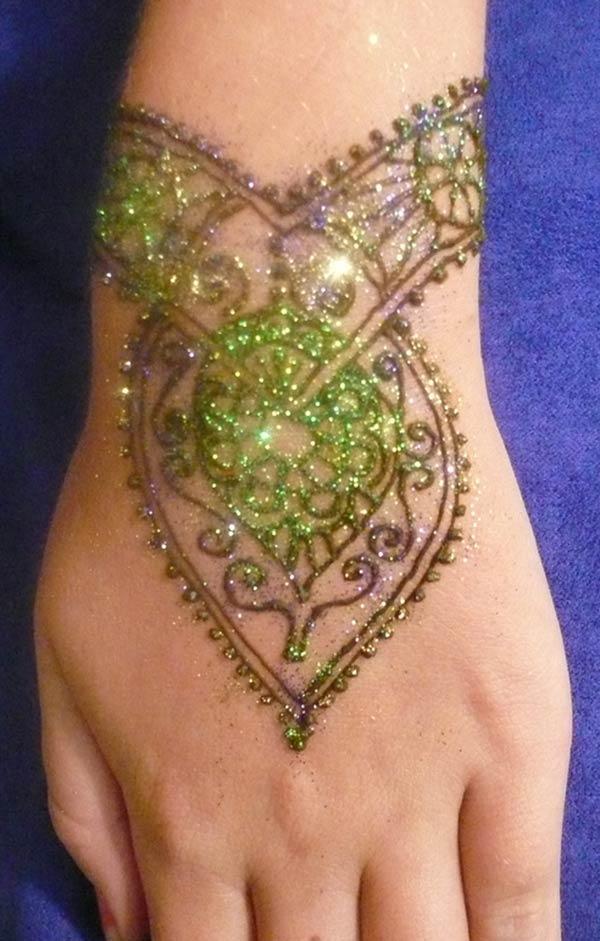 A mehandi design that makes your hand look so graceful. This simple design like a hand band with green glitter work makes it even more appealing to the feminine attitude. A perfect design for making the bride shine on her D-Day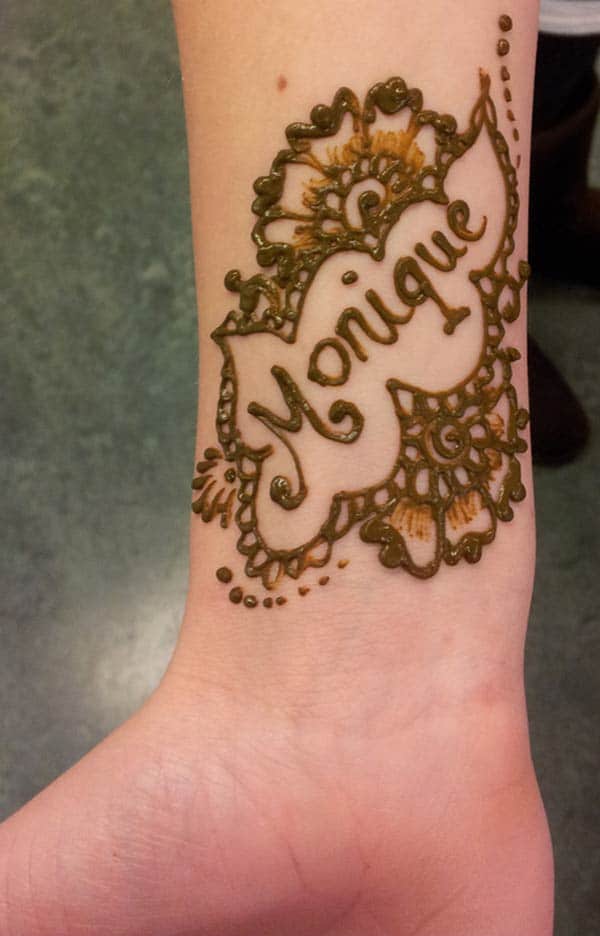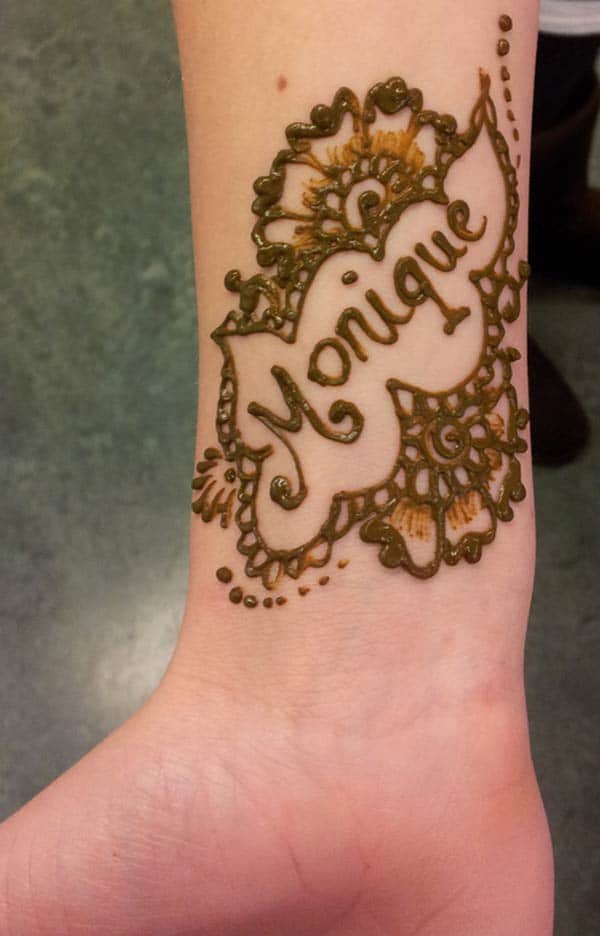 A delightful mehandi design on wrist for bold woman. A beautiful combination of flowers and polka dots with the name of the special one makes the woman feel great.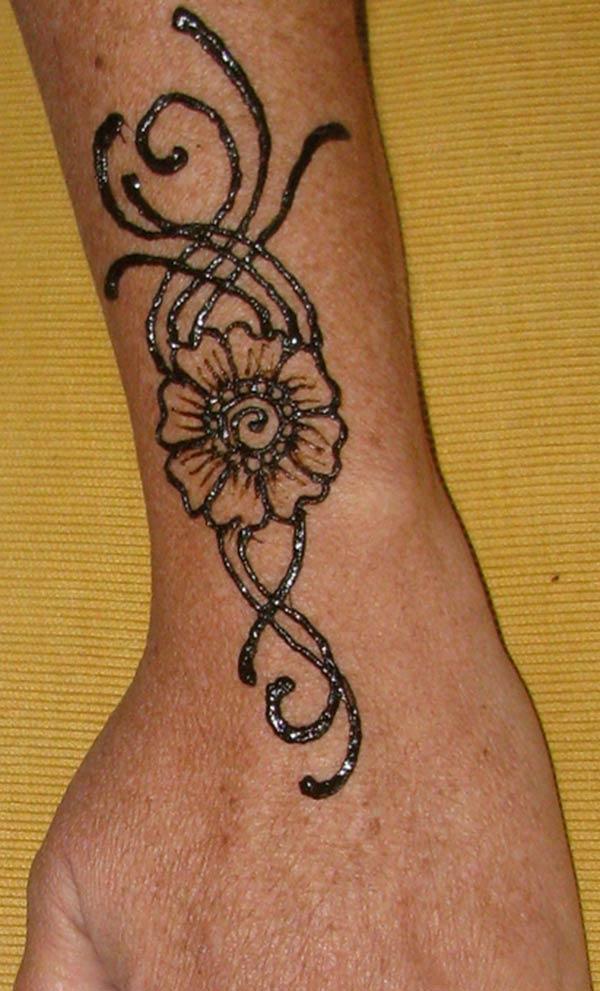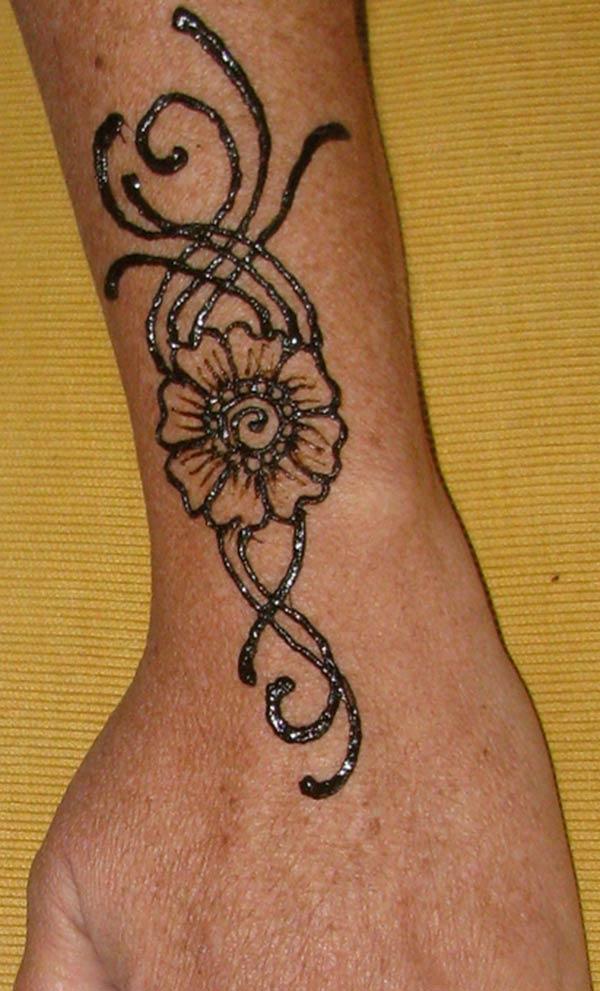 A charming mehandi design on forearm brings out the real beauty of the woman. This simple yet enchanting design of flowers with amazing swirls makes you attractive and adds to your beauty. Look amazing in a wedding dress or any chic outfit
Click below for more wrist mehndi designs