Mehndi Design for Back Hand – Part 4
Now-a-day's girl adorn themselves with henna design as a fashion statement. Mehendi designs are commonly applied during festival and wedding celebrations to add glam to the overall look. Back hand mehendi designs are as popular as palm mehndi designs. Check out these beautiful and mesmerizing designs to brighten up your arm and your days.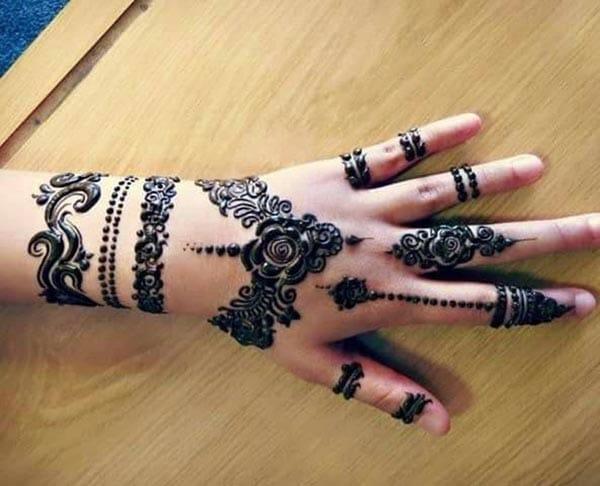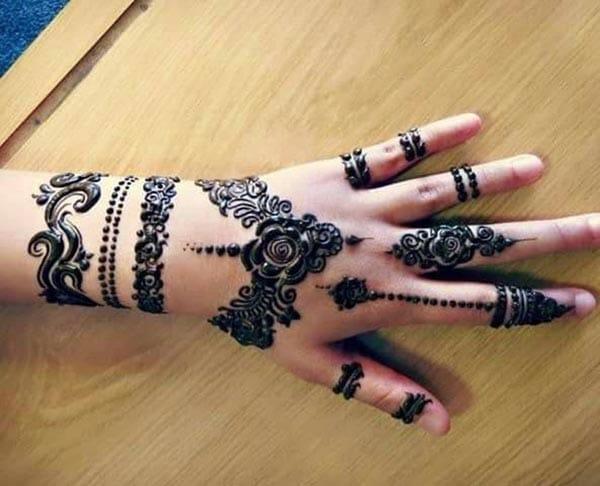 A marvelous rose mehndi design on back hand for girls. The rose design with different flowers and curves add grace to the hand. These designs can be worn for any celebrations and also casually.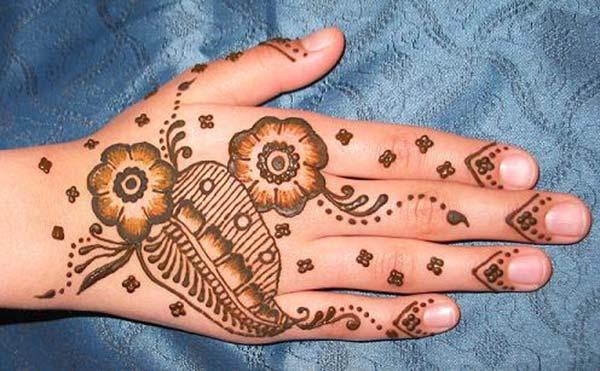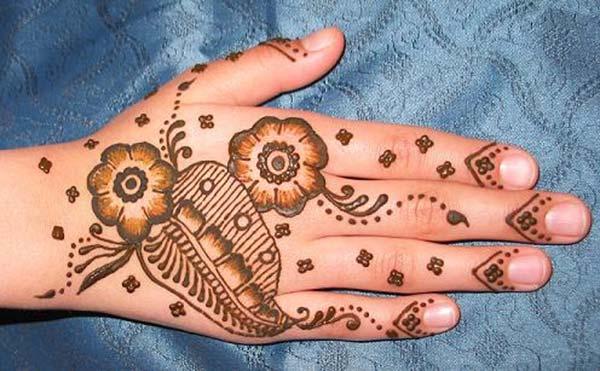 A lovely floral mehndi design on back hand for Ladies. Using flowers and leaves to create patterns in henna has been used since ages. The dots and creative coverage of space to keep it simple looks amazing.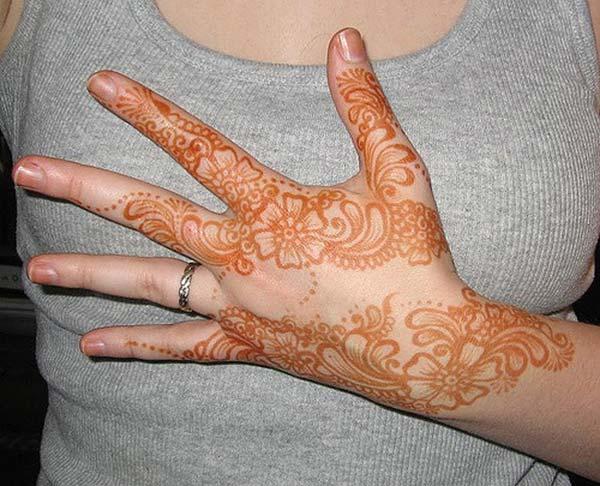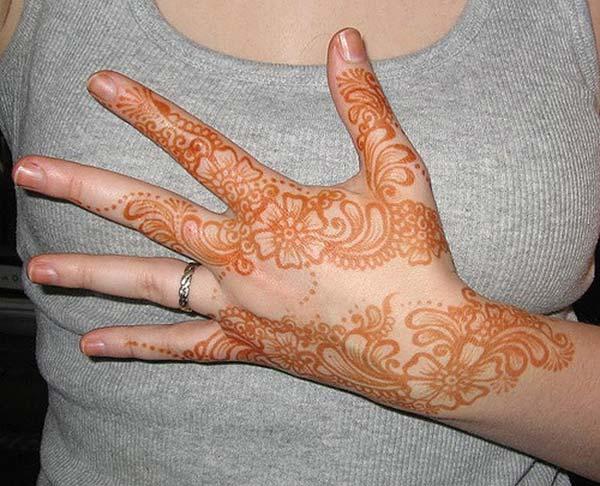 A beautiful floral mehndi design on back hand for girls and women. This mesmerizing pattern of flowers, dots and curves looks wonderful on back hand. The design is specifically applied on both the sides of the hand leaving space in the center, making it look attractive.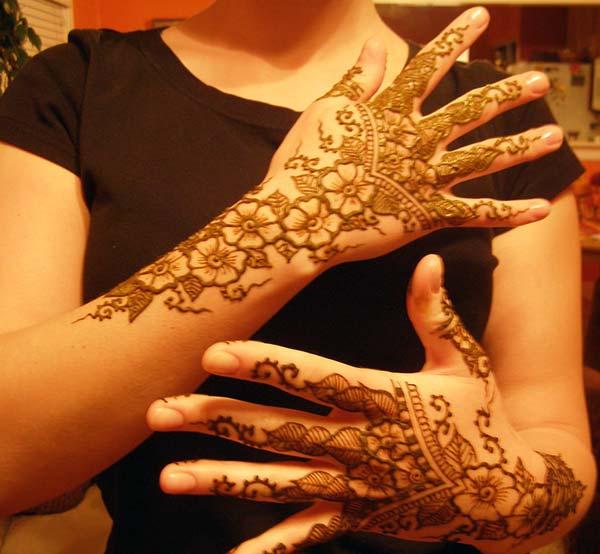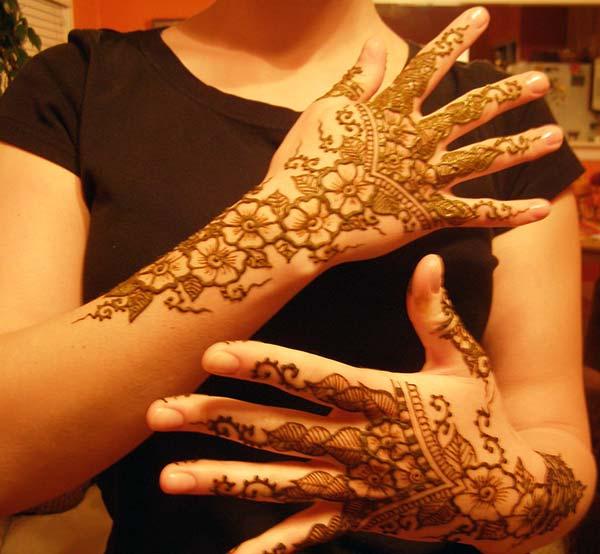 A lovely back hand mehndi design for women and girls. The pattern is an amalgamation of flowers, leaves and curves. The designs are arranged beautifully giving an amazing presentation. The central division between the floral vine below and flowers above is clearly visible.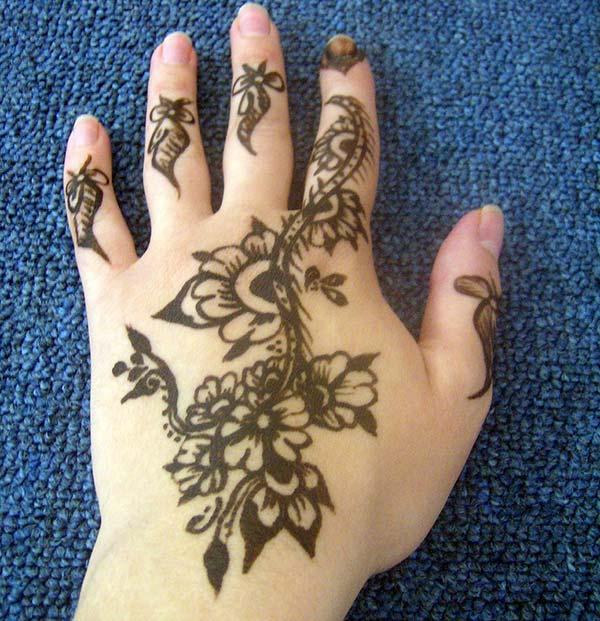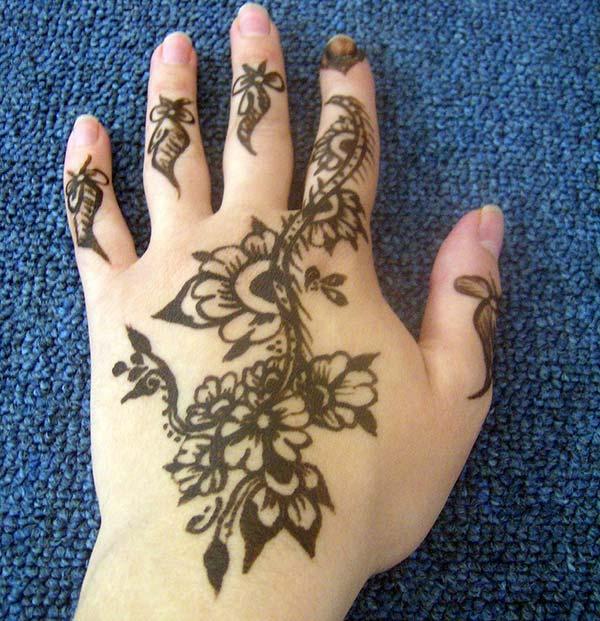 A pretty mehndi design on back hand for girls and women. Floral designs in mehndi are the most common pattern applied by ladies. The floral design imparts some radiance to the look of the women.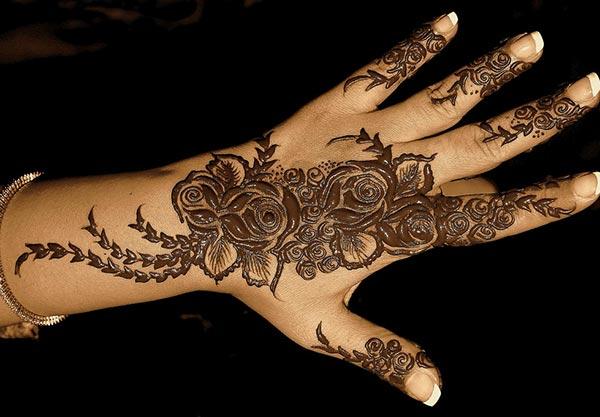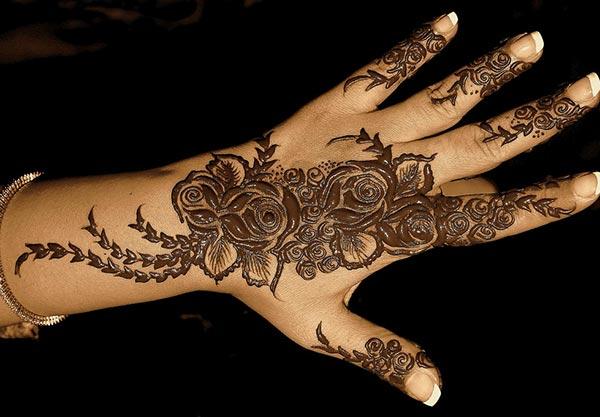 An intricate mehndi design on back hand for girls and women. The detailing of roses with thick borders and varying sizes along with leaves and swirls have completed the look of the design. These type of designs are best suited for grand occasions like weddings and celebrations.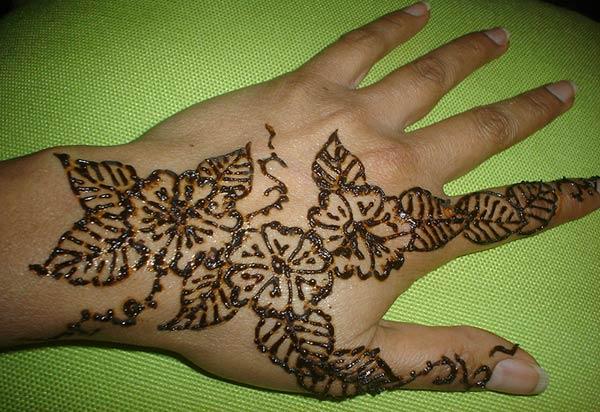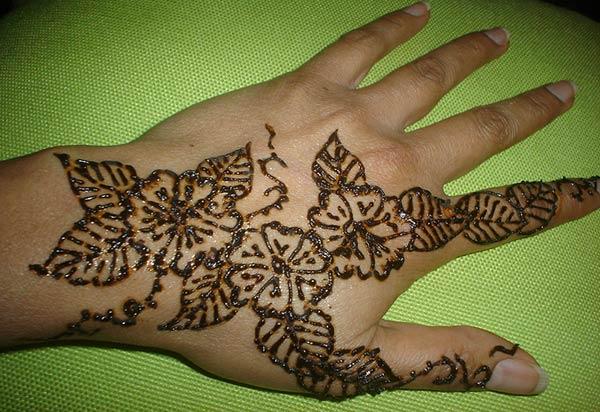 An elegant back hand mehndi design for ladies. Floral designs are very popular and the simpler versions are easier to apply. This simple design of flowers and leaves in vine gives an added glam to the hand of the wearer.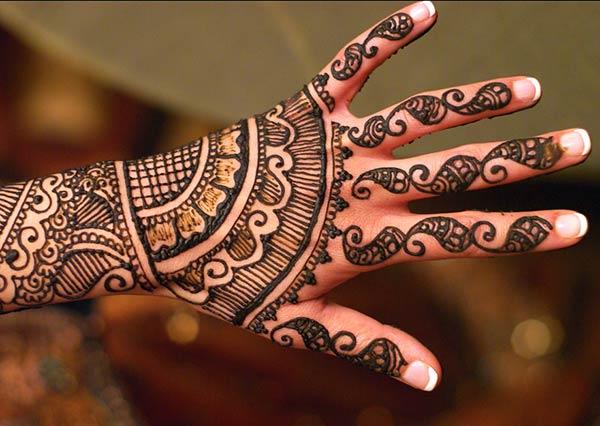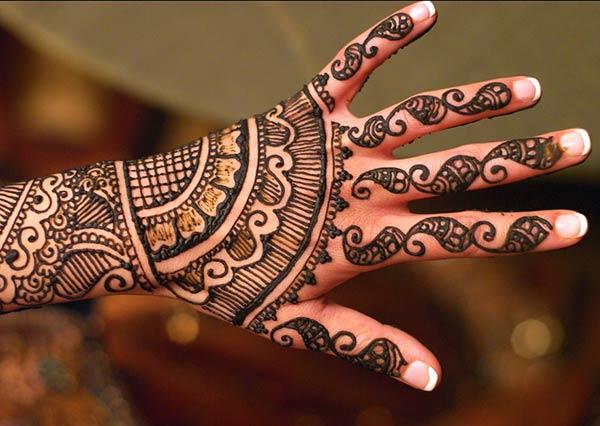 An enchanting mehndi design on back hand for women. Love for intricate, full hand designing with henna is popular since ages. The precise detailing of paisley, lines and checkers make this design attractive as hell!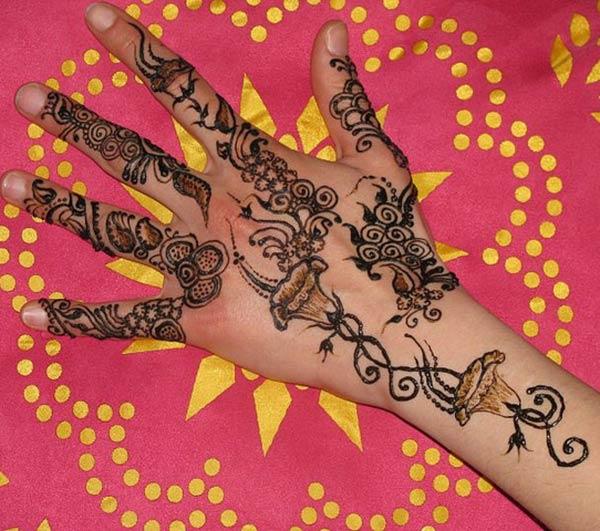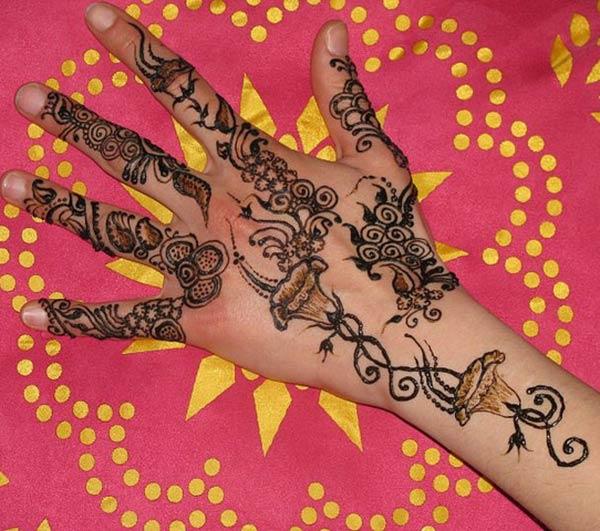 A wonderful mehendi design on back hand for women. Traditional celebrations are incomplete with hands drenched in mehndi in countries like India, Pakistan and Arabian countries. This lovely design on flowers and swirls is very engrossing.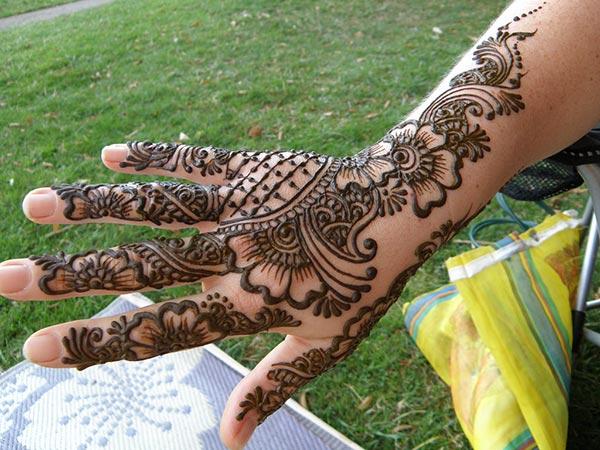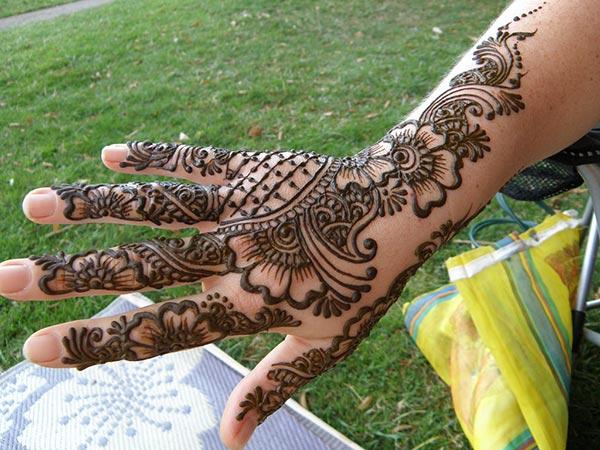 An attractive mehndi design on back hand for girls and ladies. Flowers, paisleys and checkered patters complete the look of this design. These thick designs on drying leaves a beautifully dark stained mehendi imprints on the wearer.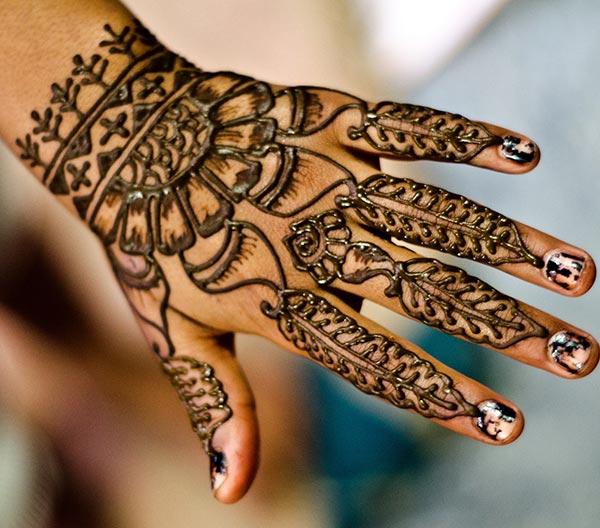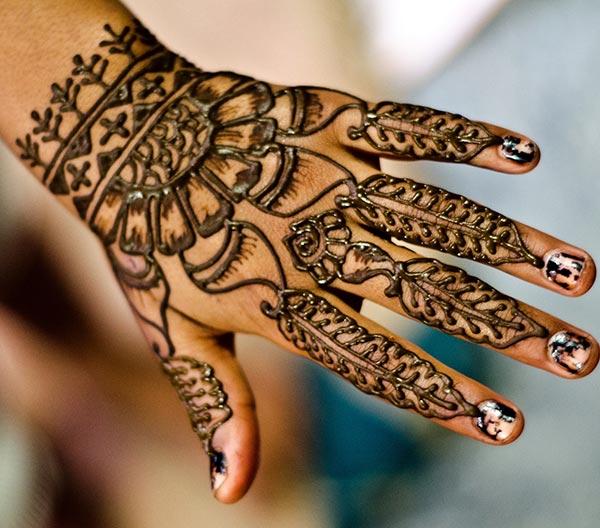 A delightful mehendi design on back hand for Girls. This design has a central large flower with distinct leaves on the fingers. The design is simple and can be worn on a daily basis, styling with any casual accessories.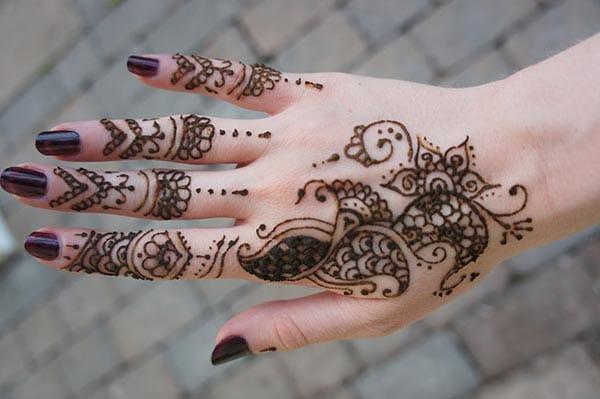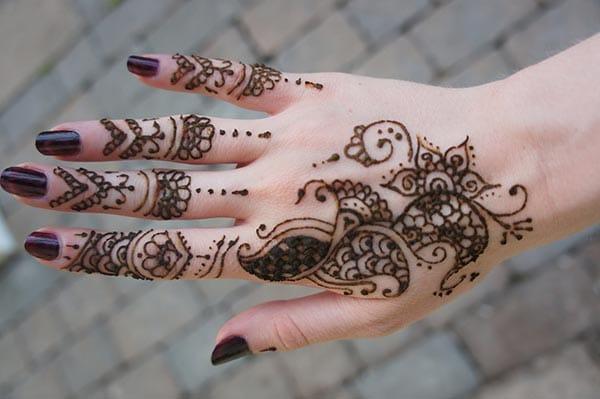 A good-looking mehndi design on back hand for Girls and women. The design is very simple and does not have complete coverage. The checkered paisley along with other patterns make this design unique.
Click below for more back hand mehndi design