Mehendi designs for backhand – Part 2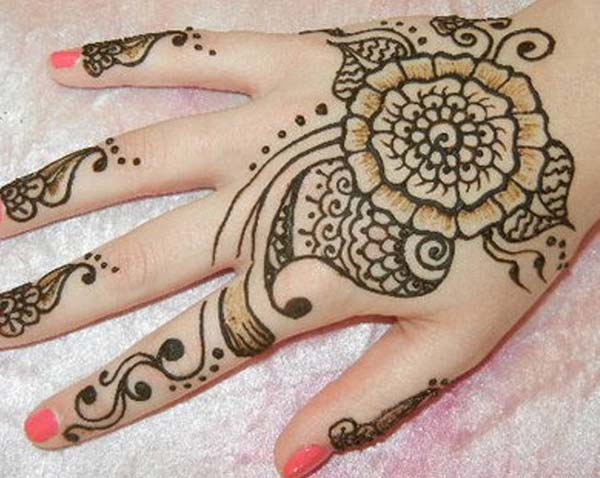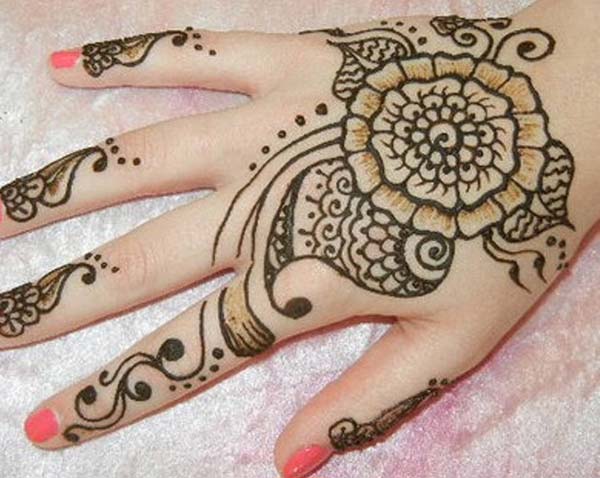 A traditional mehndi design on back design is what this can be called as. This design has been adored on the arms of women for ages due to its simplicity as well as decorative look. One can wear this design proudly with any jewellery and still look stunningly amazing on occasions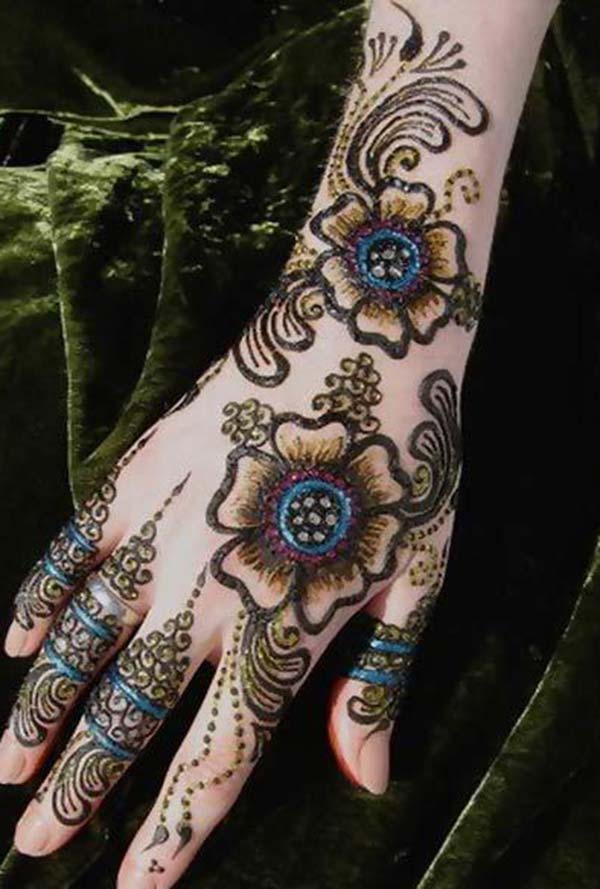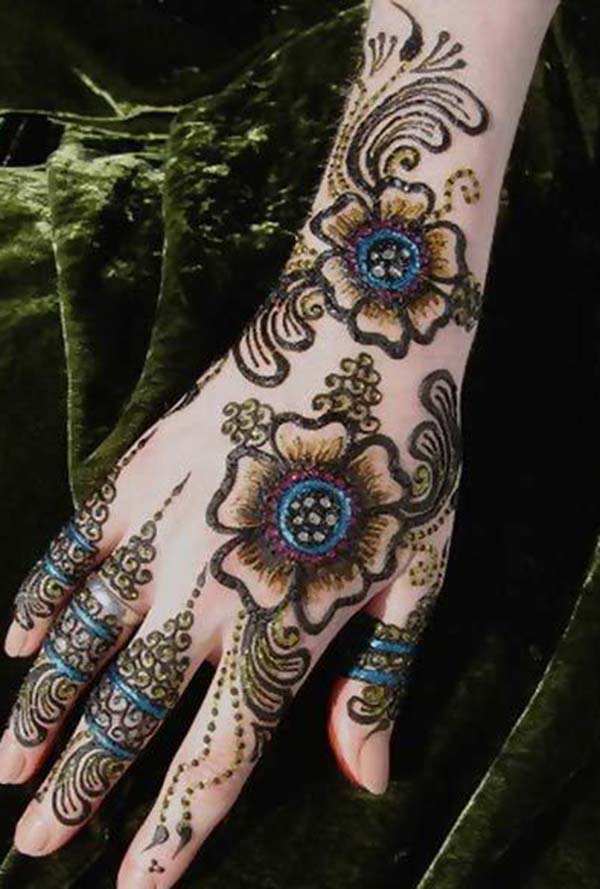 A magical mehandi design born from the fusion of modern techniques incorporated in traditional designs. This breathtaking floral design with a touch of blue shimmer has added radiance to this design. This is the best design that can be worn by the bride as well as other during occasions like weddings and functions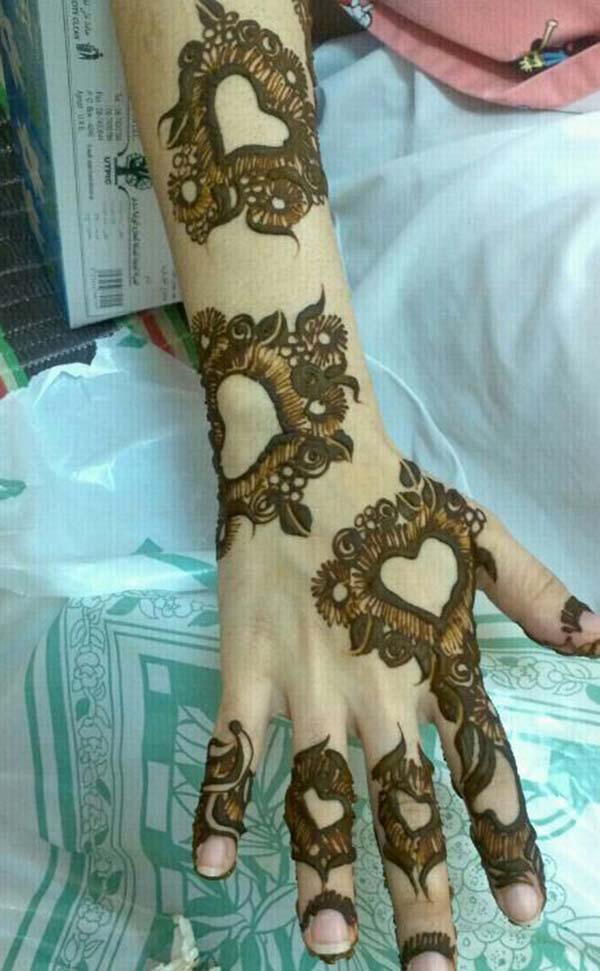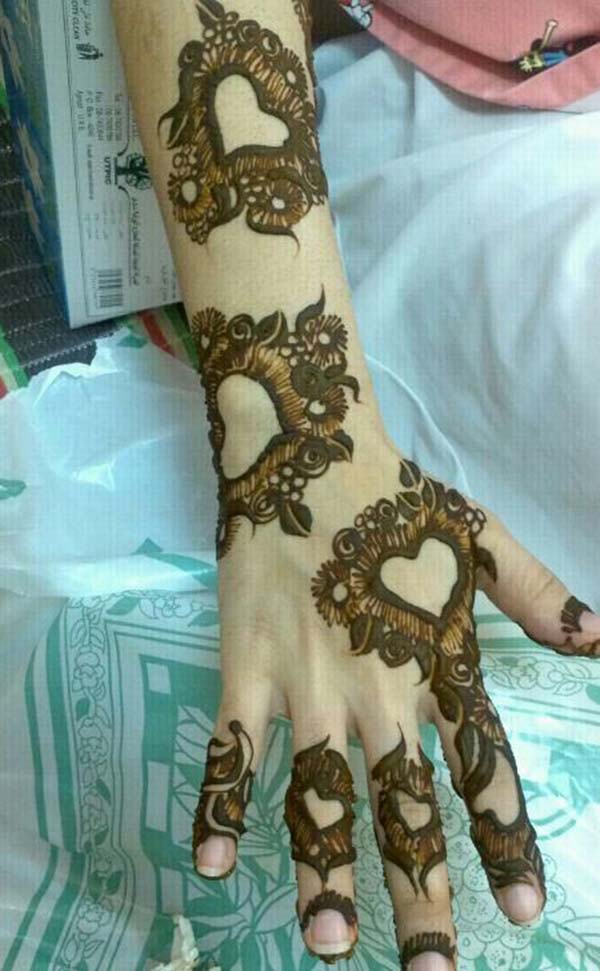 A modern mehendi design that looks adorable on the backhand gives a royal feel to the woman. This design is expressing the emotion of the wearer in a unique fashion that is beautiful and creative at the same time. This will best suit the bride to be worn on her wedding day displaying her love and affection for her better half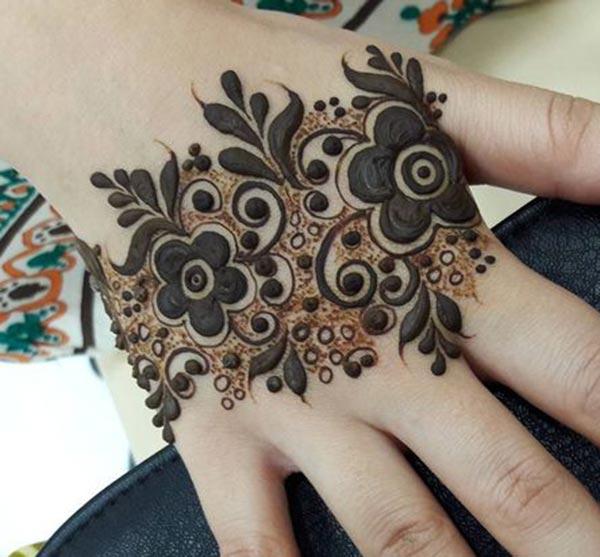 A unique henna design on backhand showcases the stylish and fashionable attitude of the woman. A beautiful design of flowers and dots with contrasting dark and light shades makes this design special. You can wear it for any occasion from casual get-together or party to weddings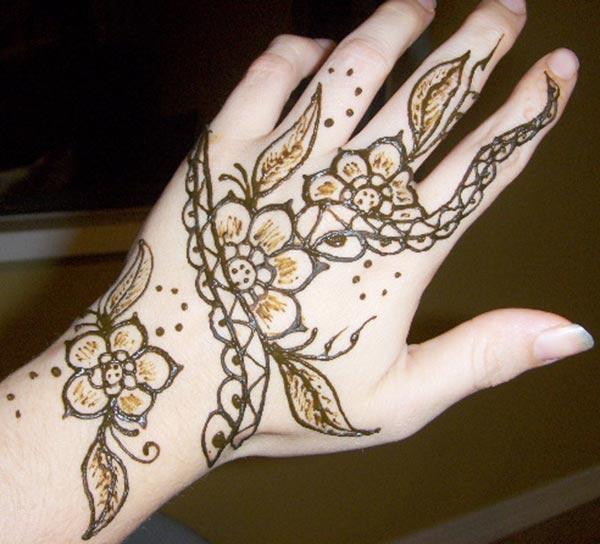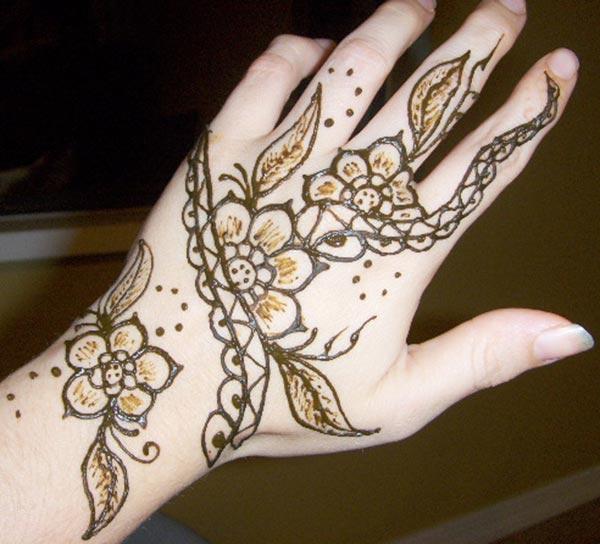 A basic elegant mehndi design on the backhand for women with easy going nature. This design of flowers, leaves and vines is easy to make and can be donned for colleges, offices and well as functions. This simple pattern can be worn with any jewellery and look more amazing on the arms of the wearer.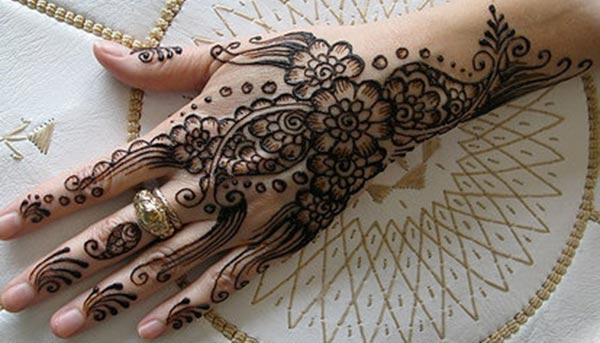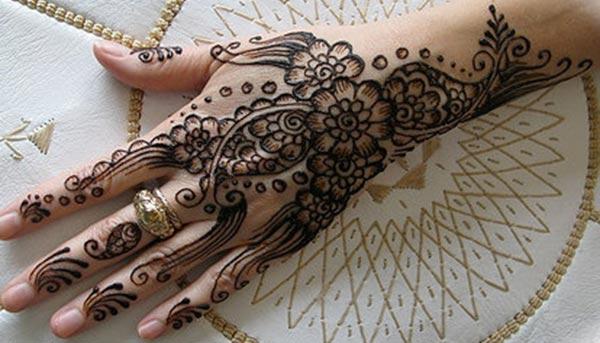 A magnificent mehandi design on a backhand that is very appealing and gorgeous. This floral design with shades and vines spreading all over the arm gives it a fuller look and makes you feel royal. You can blend it stunningly with traditional attires and look ravishing on the wedding and similar occasions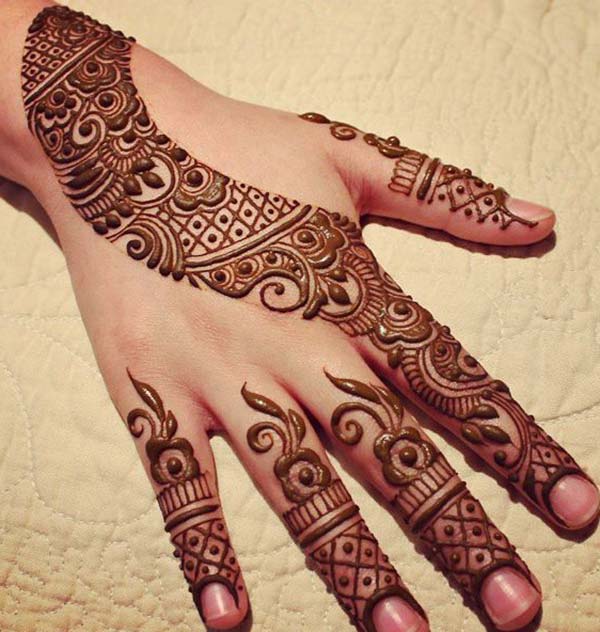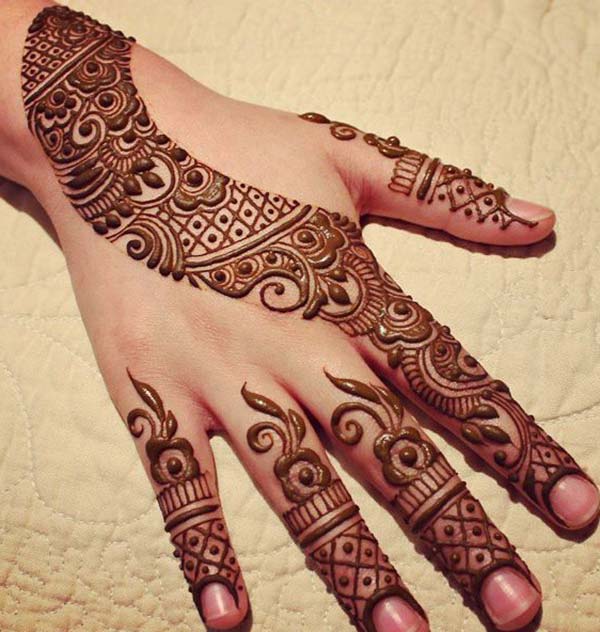 This brilliant intricate design will make you feel on top of the world. Though minimal in coverage, this design requires patience to obtain those perfect patterns. This captivating design decorates the arm of the wearer giving a unique appeal and can go without any jewellery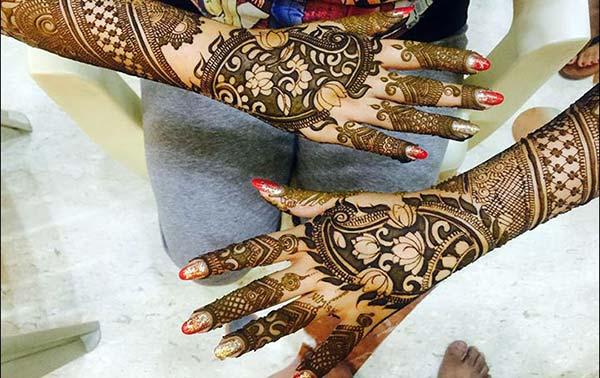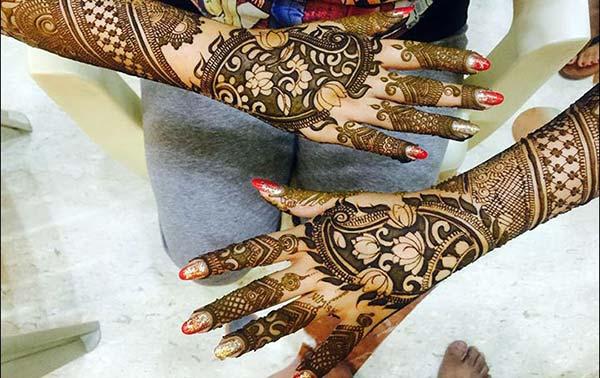 A trending mehendi design on the backhand that looks too glamorous for any hand. This intricate unique and mind-blowing design of contrasting shades and patterns will make your hand decorative enough. This design is perfect for the bride on her wedding and looks ravishing with jewellery and wedding attire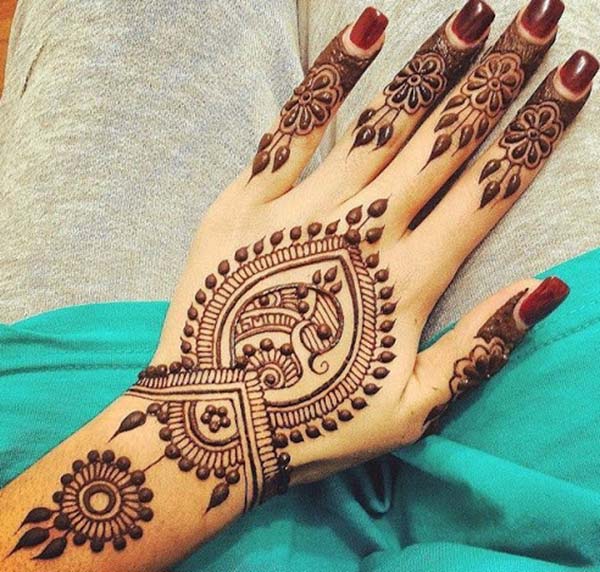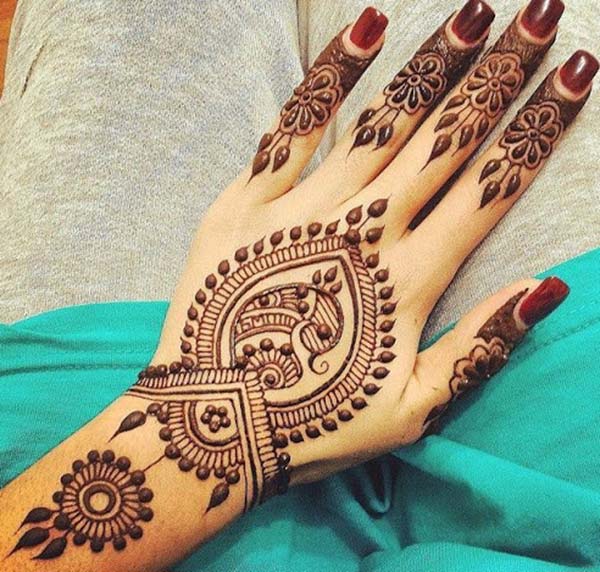 A lovely fusion of traditional designs with modern techniques is the beauty of this design. The peacock pattern inside the leaf and darkened flowers mehndi on the finger tips look amazing on any hand. You can put on this design for any occasion and carry it out elegantly with modern and traditional attires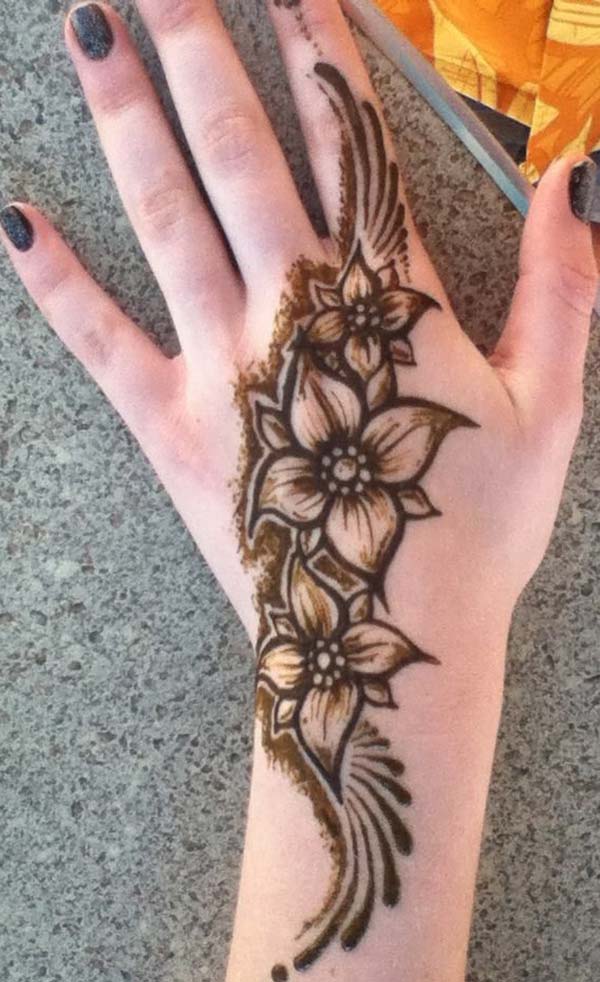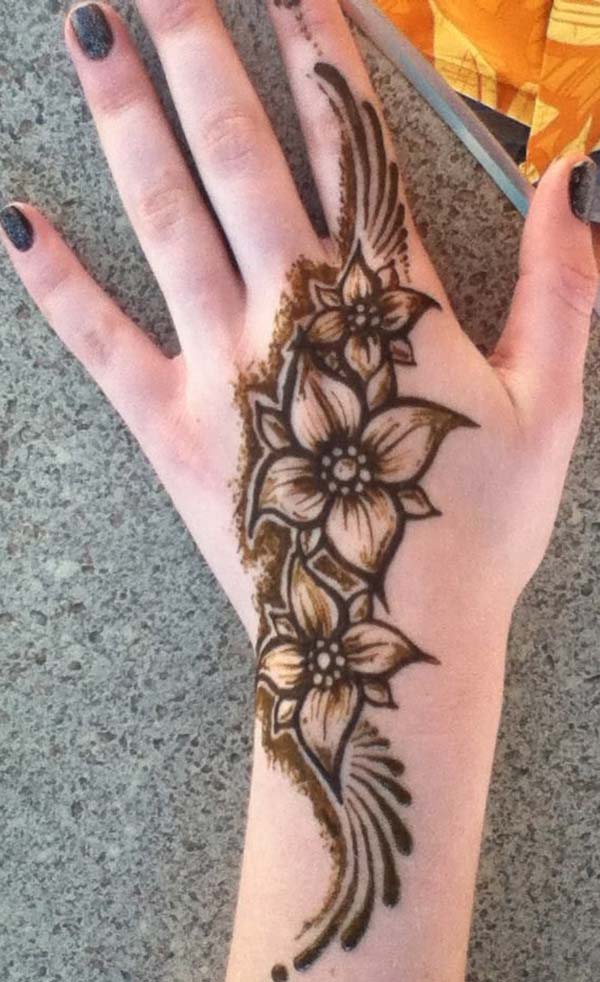 A unique modern henna design on the backhand to boost your confidence. This mesmerizing floral design looks like a tattoo due to the dot effects and spreading rays. This henna design blends perfectly with modern attires and will make you look fantastic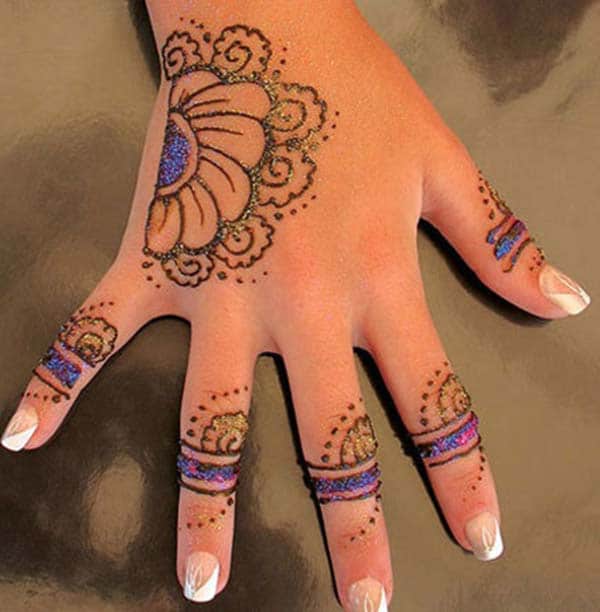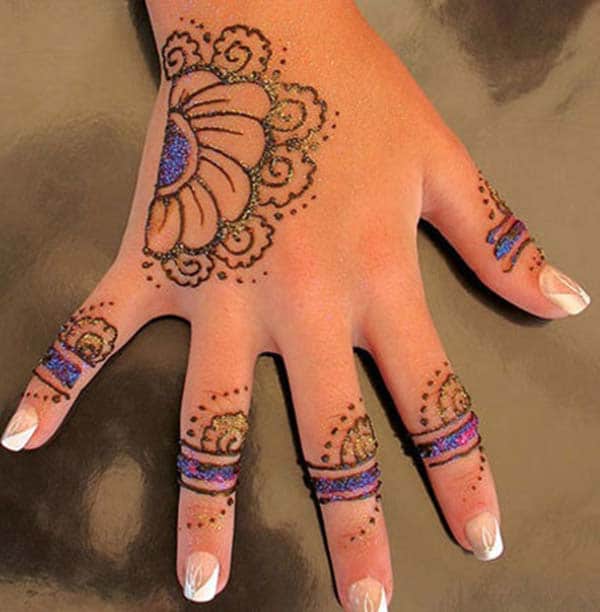 A shimmery mehndi design that is vibrant and beautiful at the same time. This simple design looks striking due to the use of shimmery mehndi. This is perfect for occasions like weddings and functions. You can also wear it on a casual basis and adds glitter to any attire.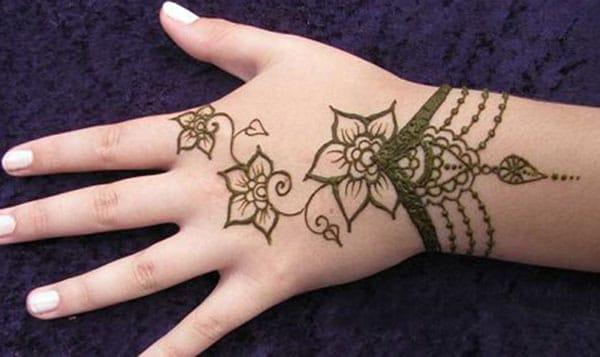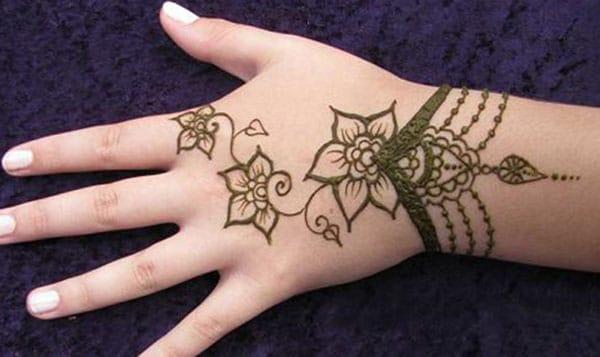 A simple mehandi design on a backhand that has a floral bracelet look. This beautiful floral vine starting from the wrist and ending on index finger looks like a floral bracelet that is very decorative. You can don it with any form of attire and requires minimal jewellery on the rings to enhances the grace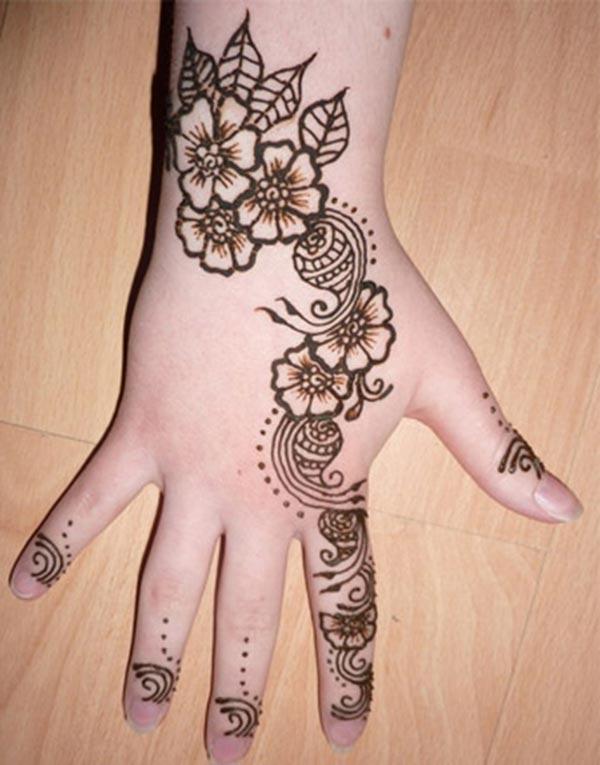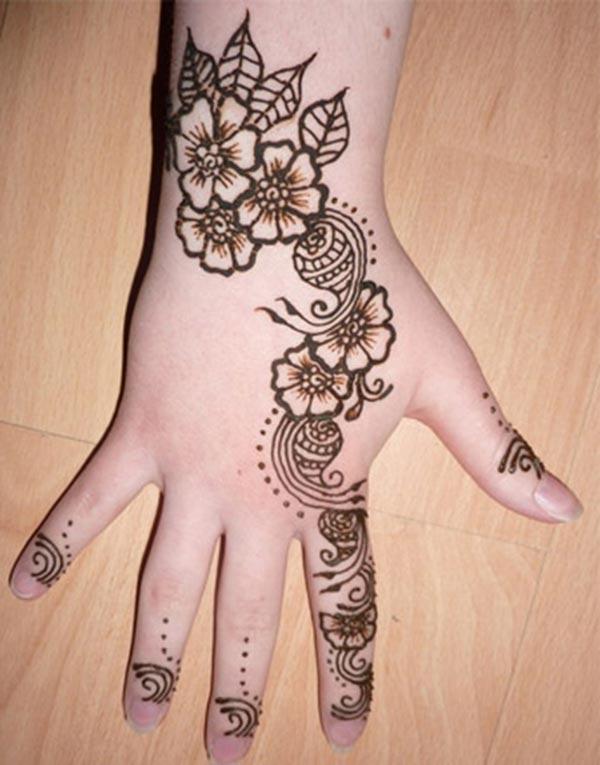 A pretty floral backhand mehendi design that looks adorable on a woman. This floral vine design is very popular since ages and still looks fabulous on wearing. This simple design is perfect for the woman who loves the simplicity and perfect for occasions like a wedding when worn with bracelets, bangles and rings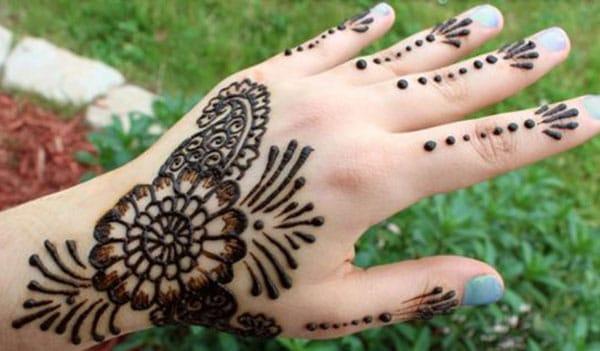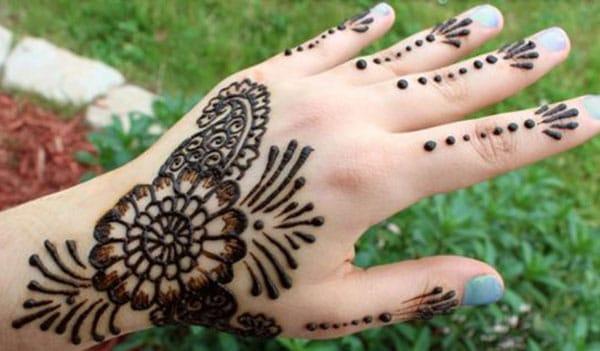 A beautiful mehndi design on a backhand that looks simple and lovely. This mehndi design with flower, mango leaf and rays are easy to draw on any hand. It will look amazing with casual attires and minimal jewellery. You can even wear it for weddings and functions
Click below for more backhand mehendi designs