Mehndi designs for neck – part 3
Neck mehendi designs are popular fashion statement among girls these days. Mehendi neck designs are for those who love to show off their neck. The designs can be flaunted in low neck tops or backless dresses. The neck Mehendi designs make the girl look stunningly gorgeous in any attire. Check out these designs for inspiration and flaunt one on urself.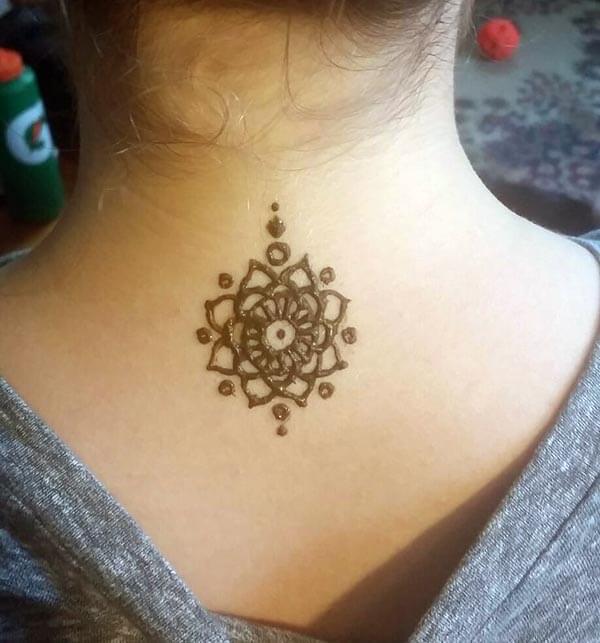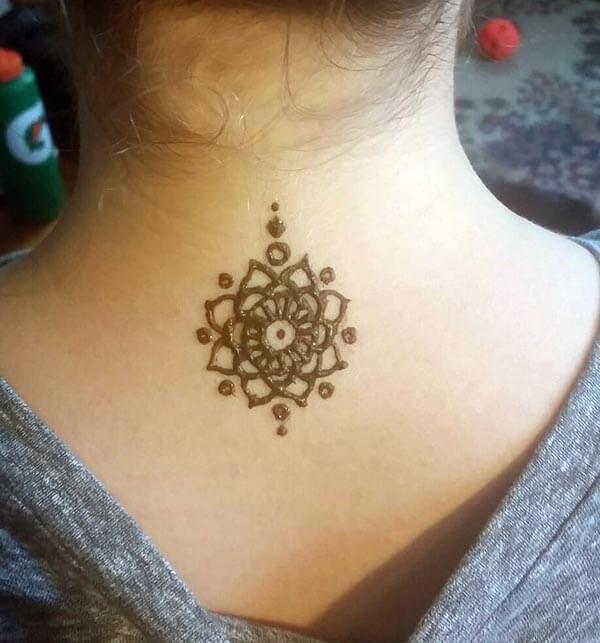 A cute small neck mehendi designs for girls. This design is positioned at the back of the neck. The design is simple and consists of a bloomed flower with circles surrounding it.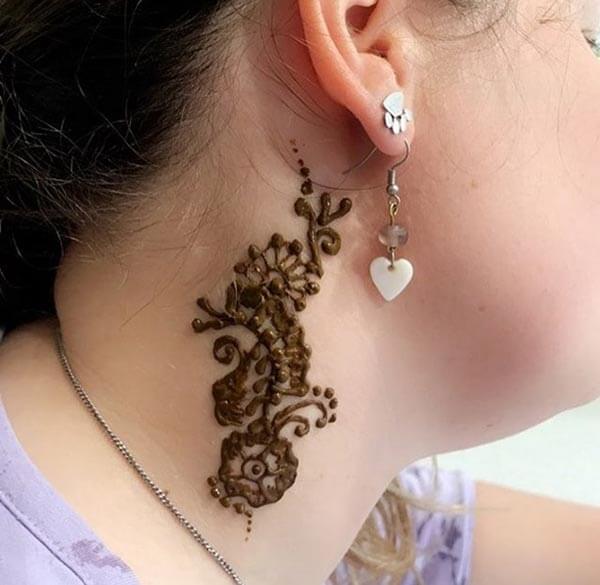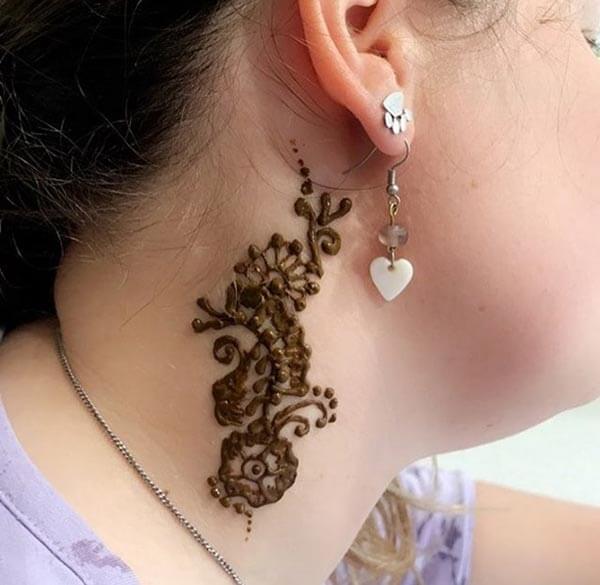 A cool mehendi design on neck for girls and women. Side neck is the most popular neck tattoo position. This is a traditional henna design of flowers and paisleys combined to present a beautiful design.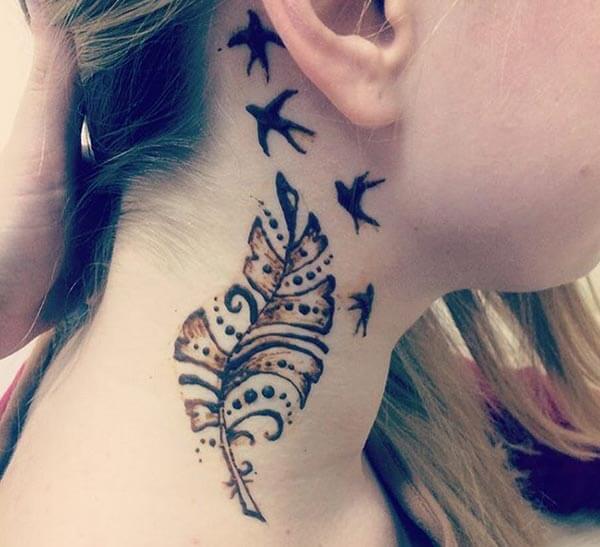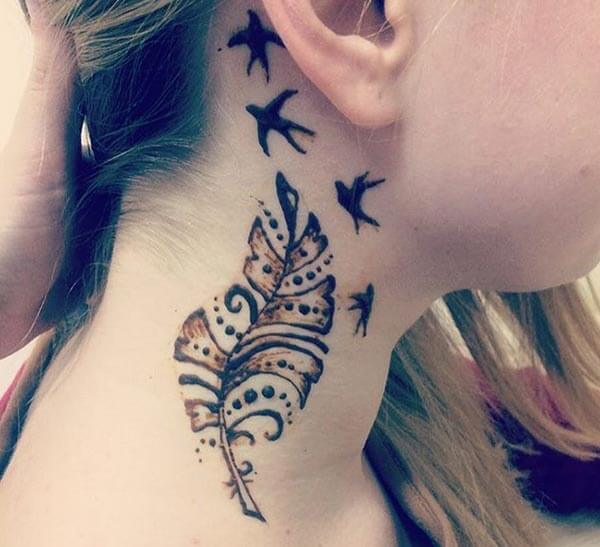 An awesome mehendi design on neck for girls and ladies. This is a popular tattoo design of feathers and birds. The detailing and shading on the feathers are so beautiful and refreshing.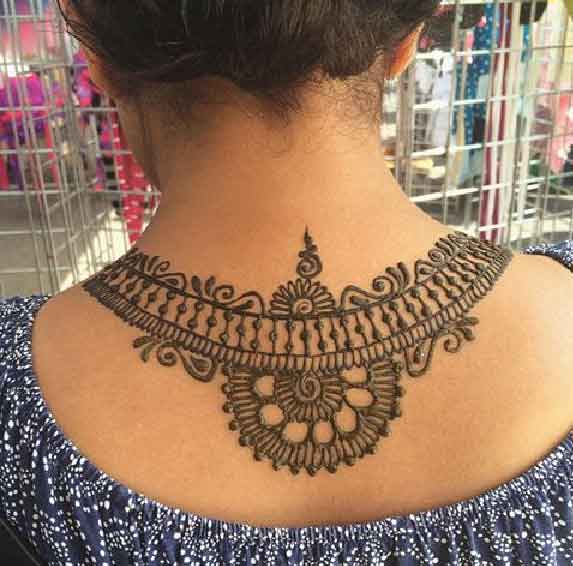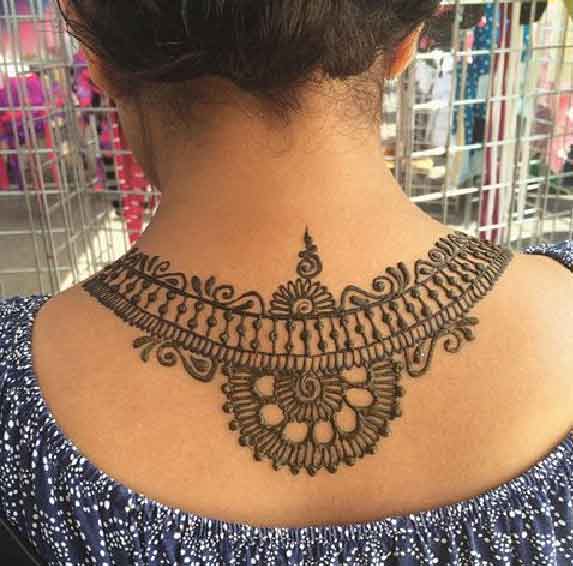 A marvelous neck mehendi design for women. This design is a back neck piece that is simply amazing. The detailing is perfectly on spot and simple. You gotta try this if you like an Egyptian jewelry inspired design.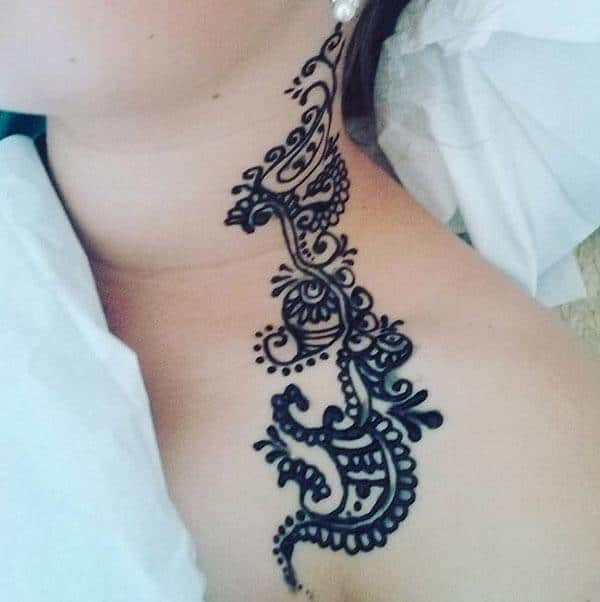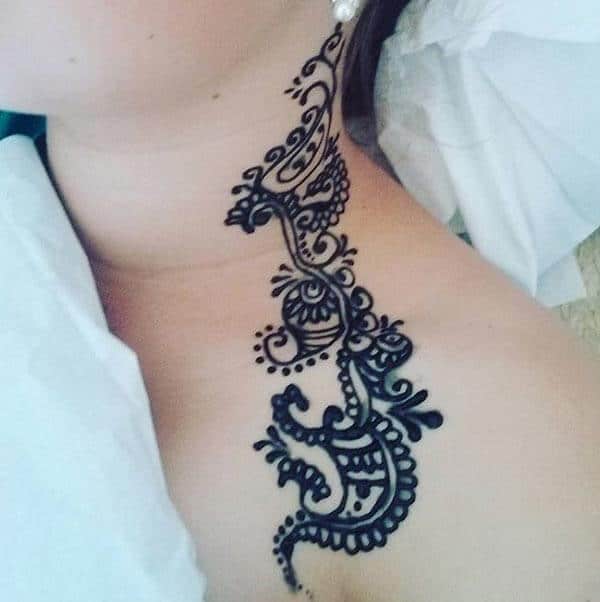 Amazing vine mehendi design on neck for Ladies. The design is made of traditional patterns of paisleys and dots. This design is placed on neck and runs down a little bit towards the chest. The design looks fashionable and trendy on pairing with one shoulder dress and long earrings.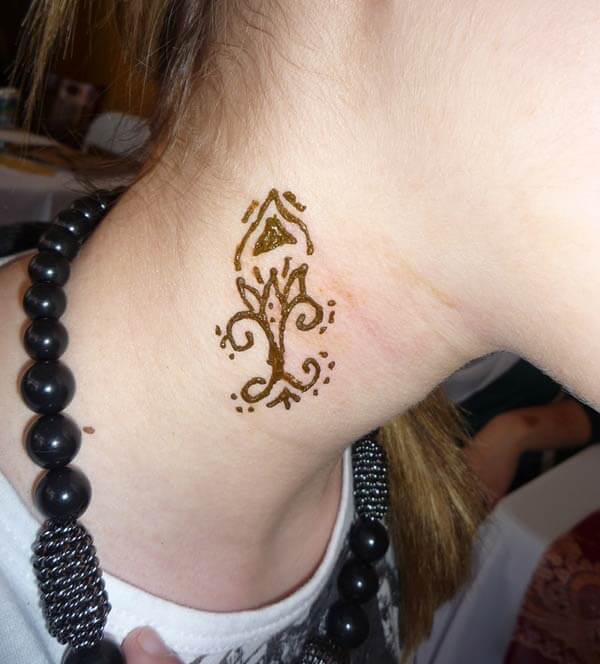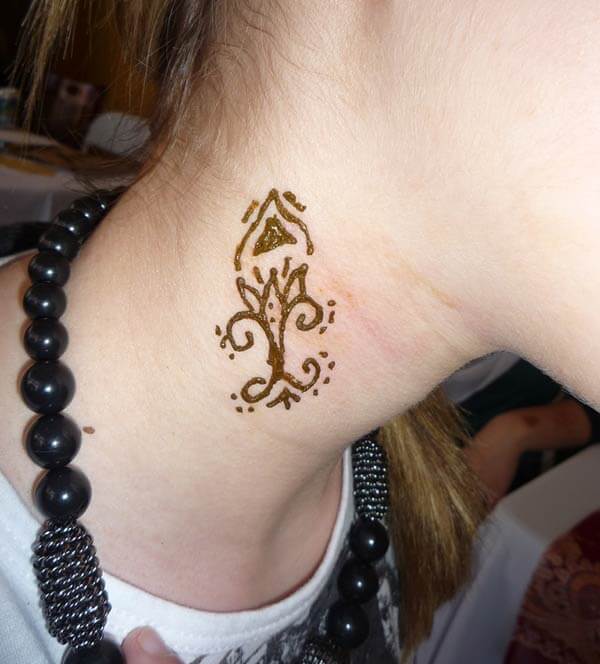 A cute tiny neck mehendi design for Women. The design is simple and uses minimal space. If you are type who prefers small but bold designs then go for this!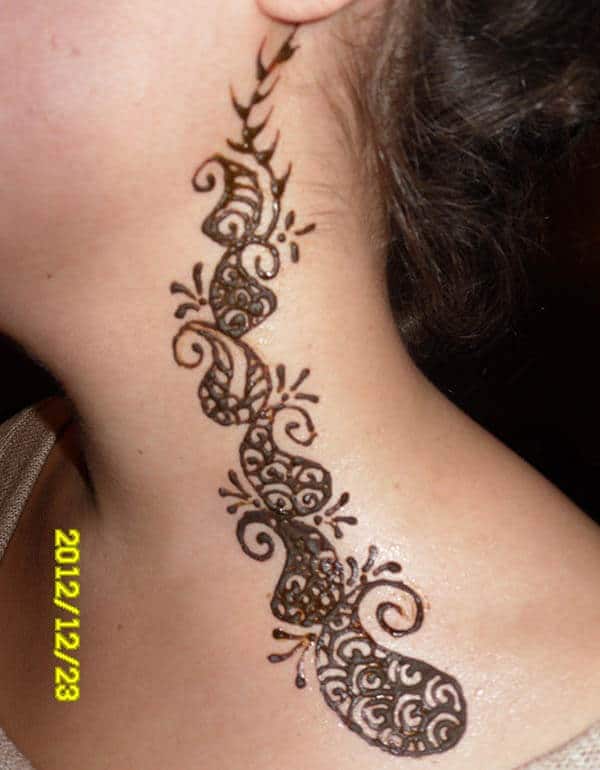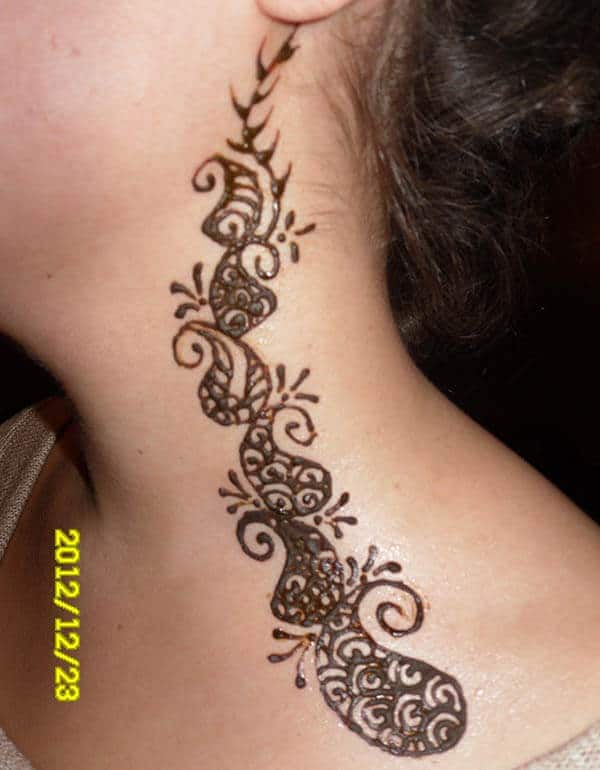 A paisley vine neck mehendi design for ladies. The design looks cool on neck with paisleys arranged one after another. Try this out for a trendy and refreshing look and wear them for any occasion.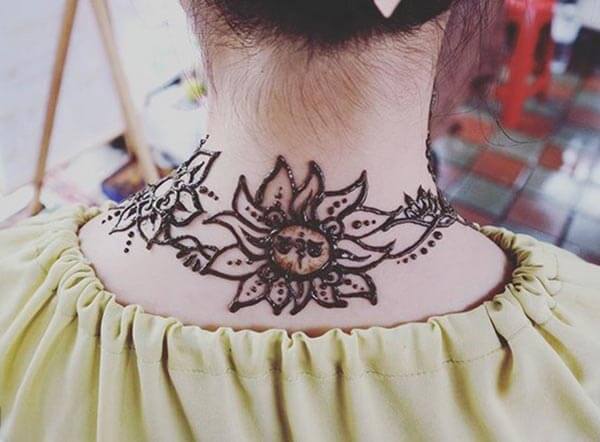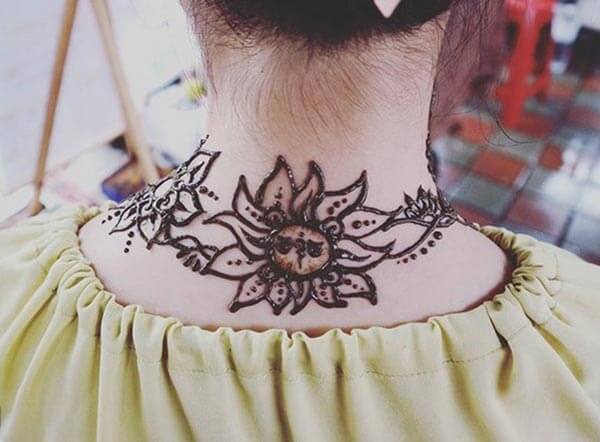 A floral neck cuff mehendi design for Girls. Flowers enhance the feminine look and make her glow. Here the mehndi design is made up of flowers around the neck as cuff. The design on the back of the neck looks like a sun holding all together.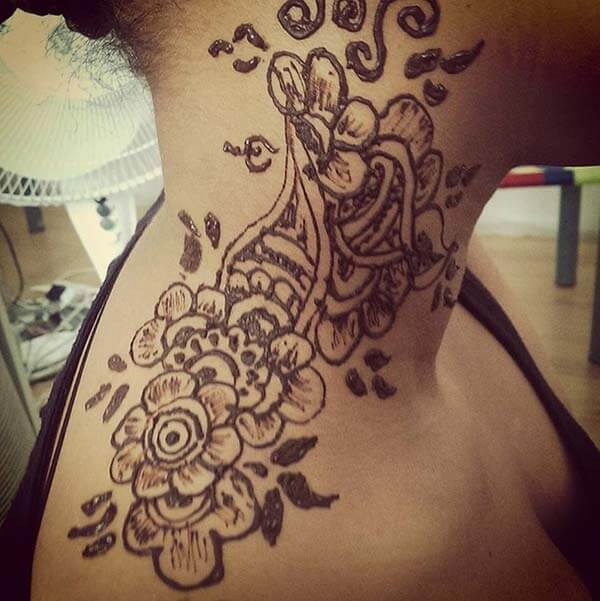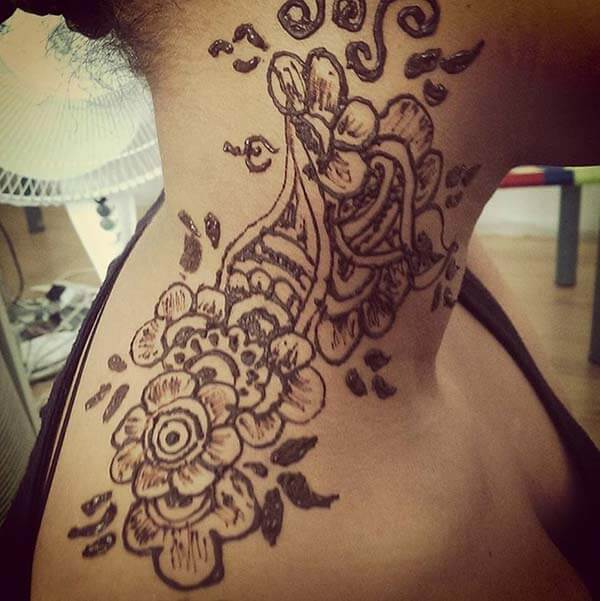 A unique mehendi design on neck for Women. The design is made of large flowers and paisleys. The largeness of the patterns makes it look chunky and cool. Try this out if you want some bold designs on neck.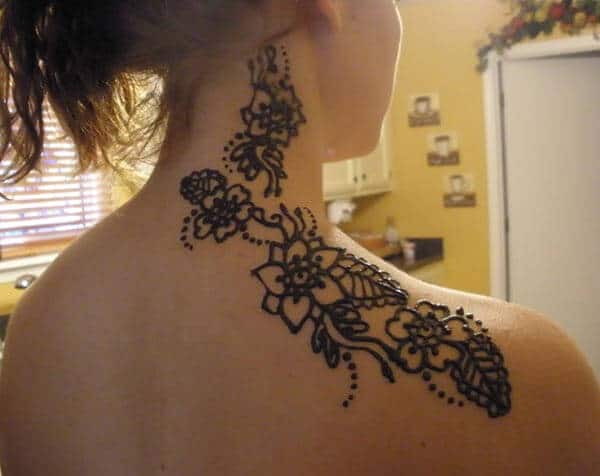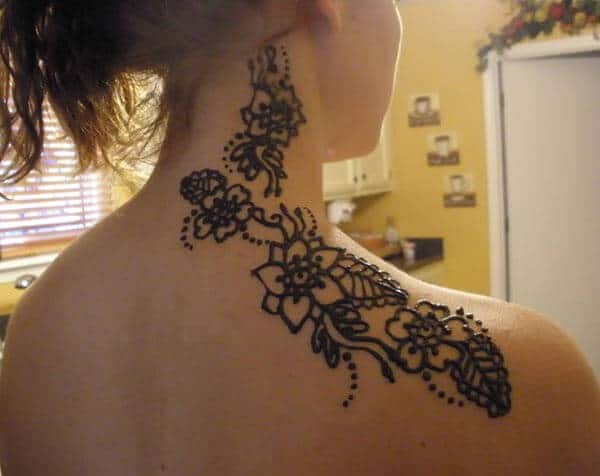 A simple floral neck mehendi design for Ladies. This is a easy and simple design of flowers and leaves. The design extends from behind the neck to the back shoulder. Wear it with strapless dress and make heads turn.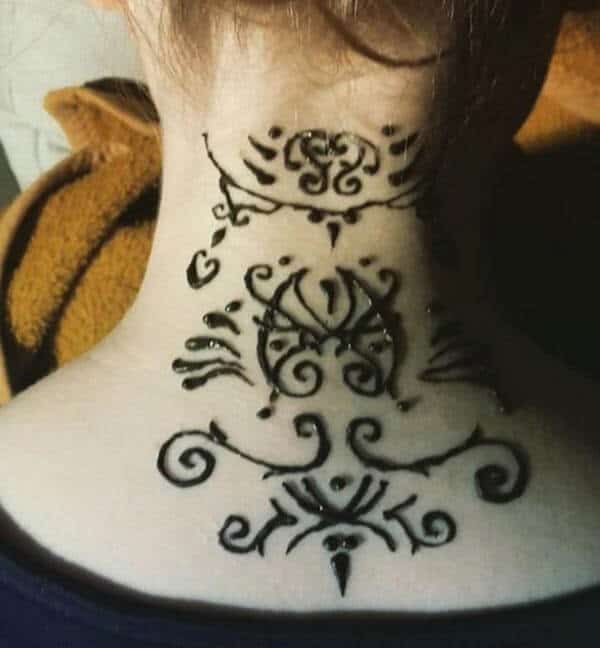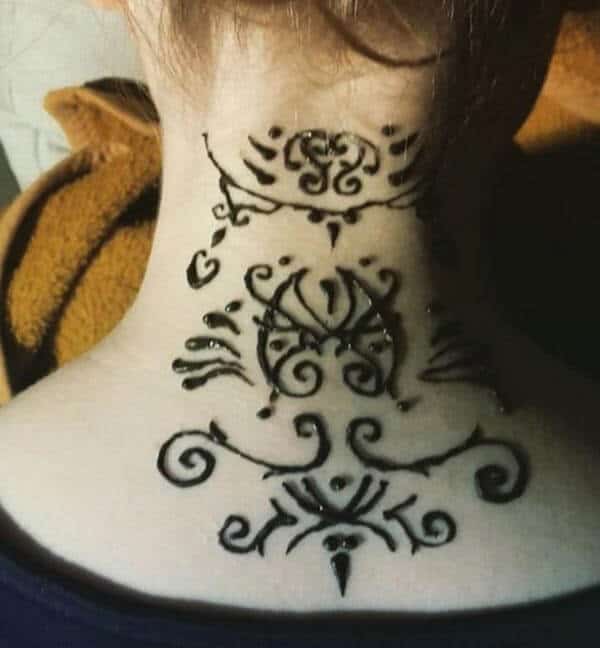 A creative neck mehendi design for Girls and ladies. The design is made up of lines and curves put together to present a unique picture. The design has a significant meaning to the wearer.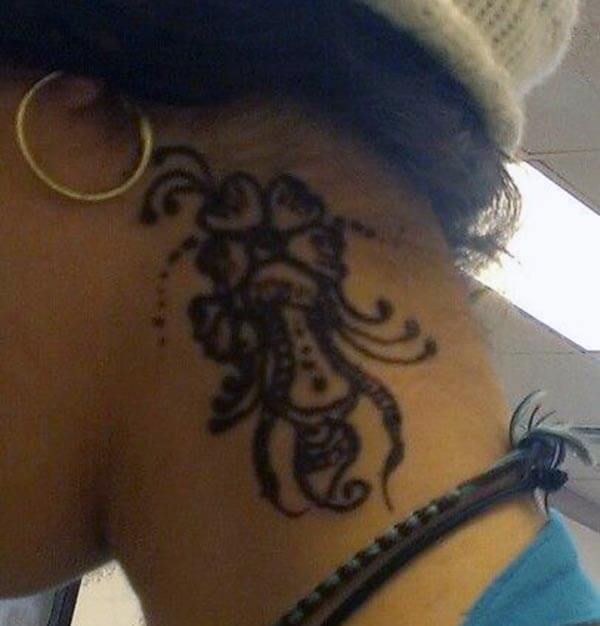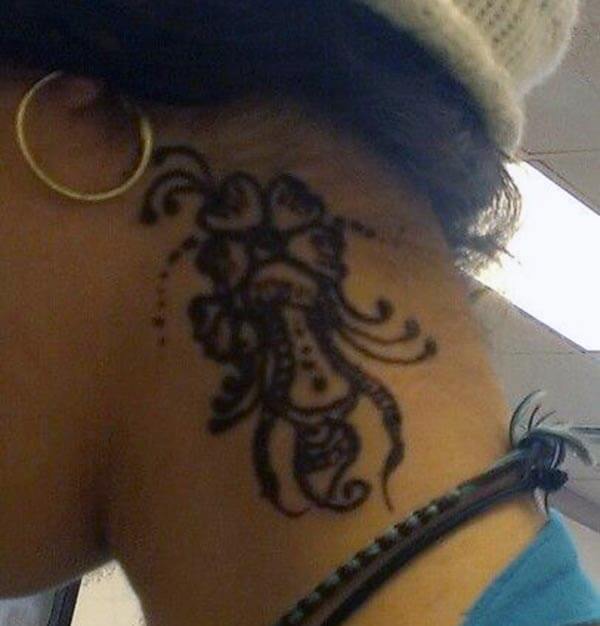 A floral mehendi design on neck for Girls. The flower has paisley and curvy leaves around it to add grace to the overall look of the design. The design is place on the side neck that makes it sexy and cool at the same time.
Click below for more Neck mehndi design