Mehendi designs for wrist – Part 2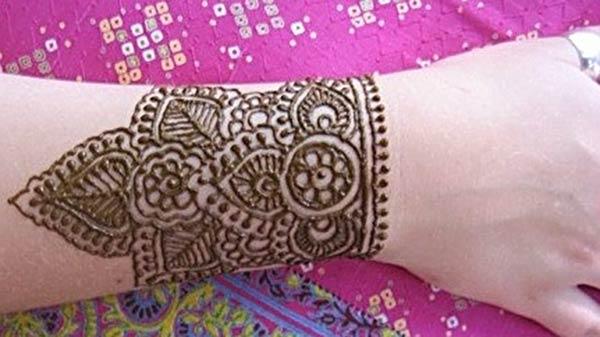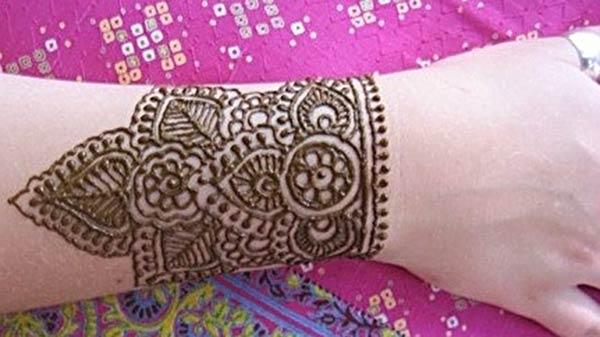 This exquisite mehndi design bracelet on wrist can make you look stunning in any occasion. This detailed design of flowers and leaves surrounded by dots gives it a royal look. A big broad bracelet that makes the woman feel great and confident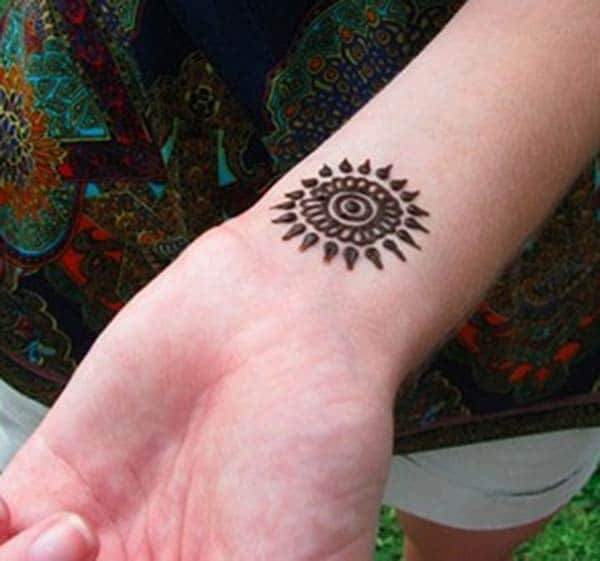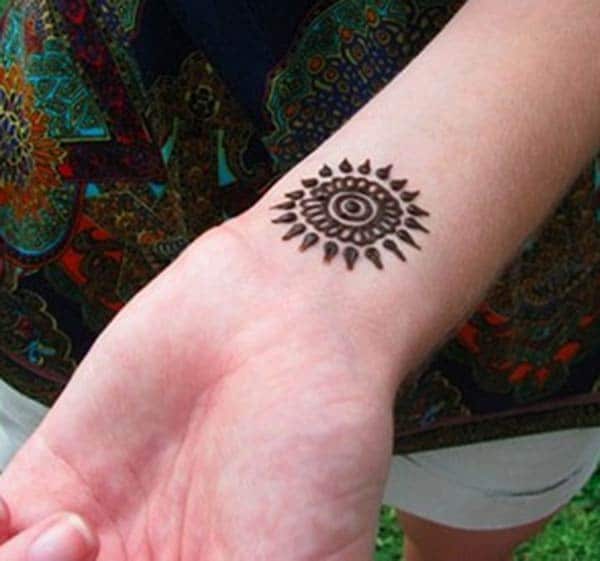 A lovely and cute mehandi design that makes your wrist look strikingly beautiful. This simple and easy design adds glamour to your look and is very attractive. Looks great on any chic outfit and perfect for get together and outings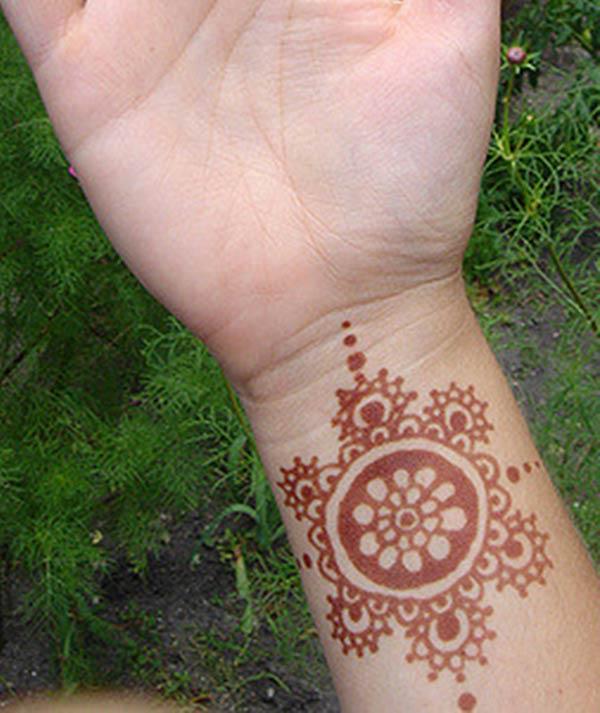 Captivating mehendi design that makes the feminine character look charming. This design is easy and comprise of flowers, curls and dots. This design perfect for occasions like weddings and functions.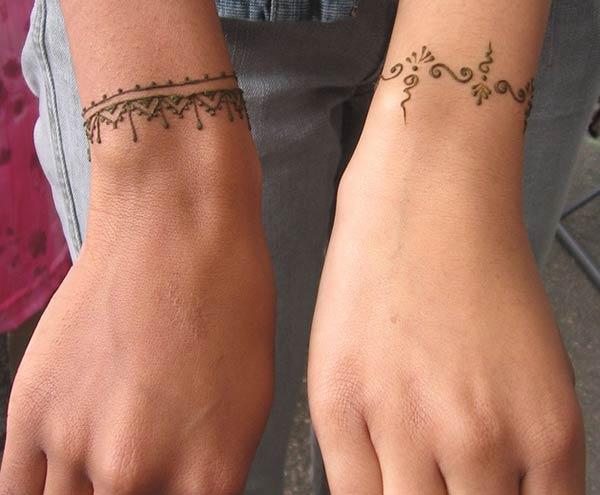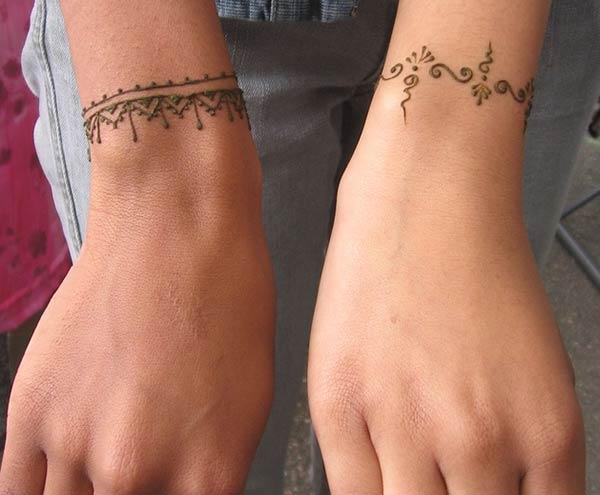 Simple, elegant mehndi hand band designs for revealing the cuter side of the woman. Try pretty hand band designs which is easy & gives you the power to stay happy and joyful. A perfect jewelry that blends beautifully even with any formal attire and occasion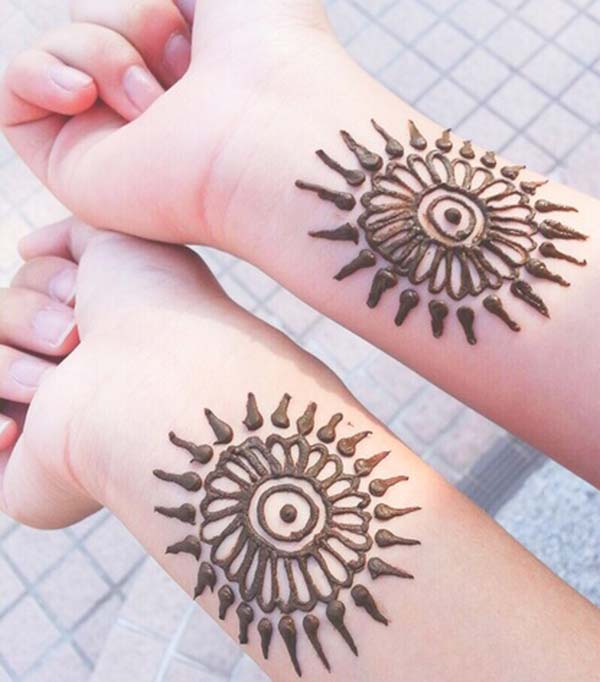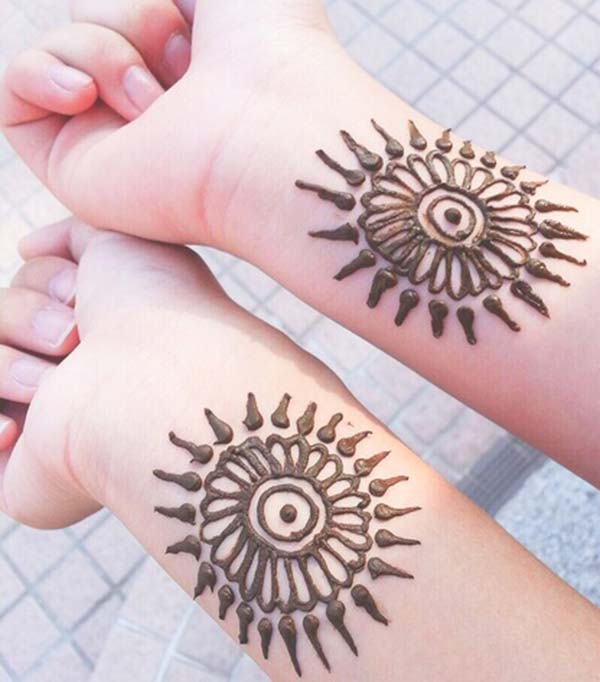 An appealing henna design to glorify your wrists. This simple design that looks like a shining sun brings brighten to any woman's attitude. This is a perfect design to wear for a wedding and look stunning in the attire and occasion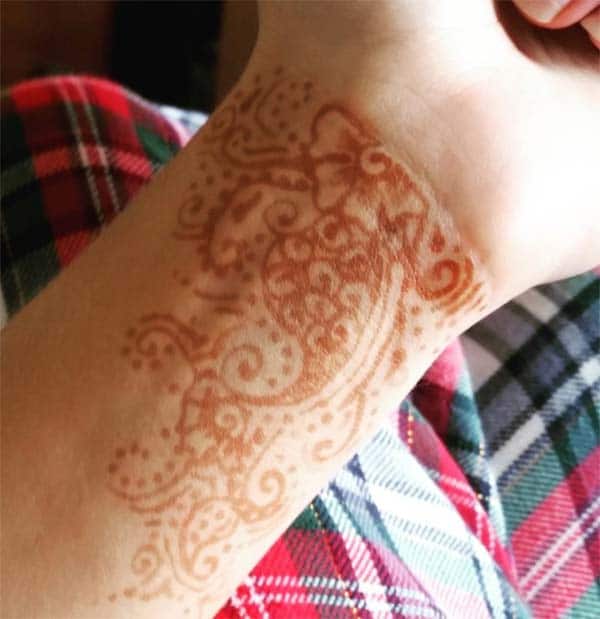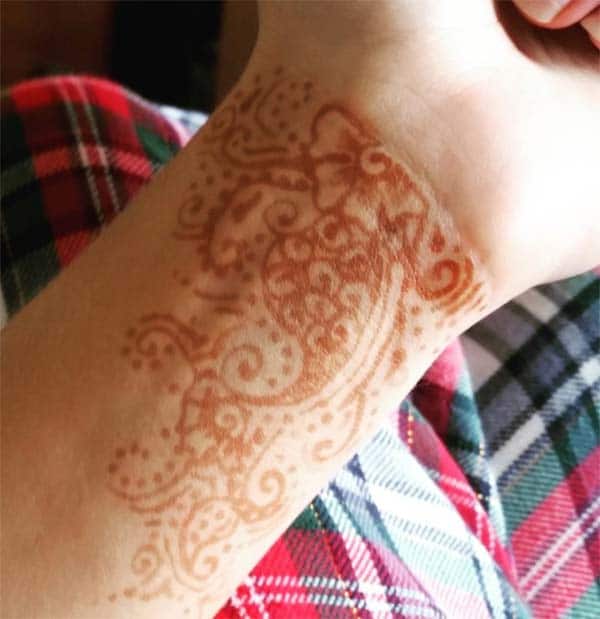 A pretty mehandi design that brings out the magic in you. This easy and pleasant mehandi design created using flower, mango leaf, swirls and polka dots looks enchanting on the wrist of any woman. Enhance your feminine beauty by putting this design and walk proudly!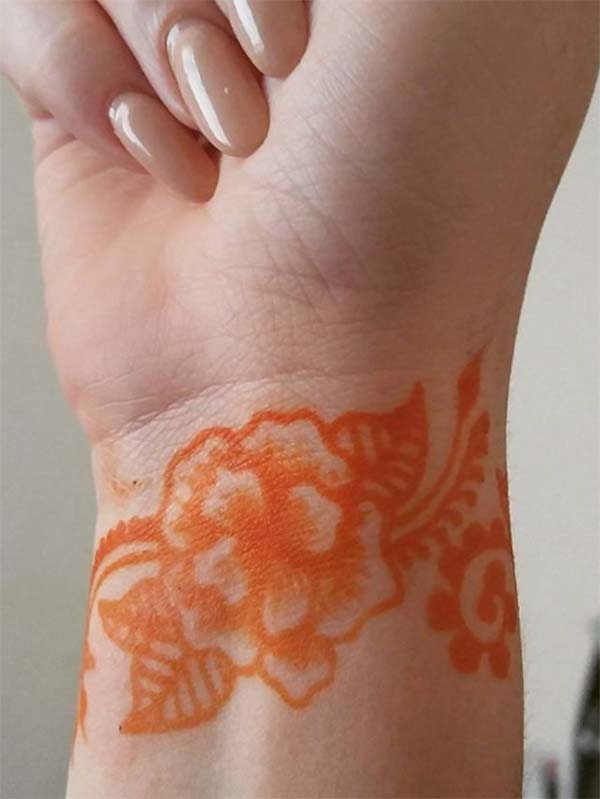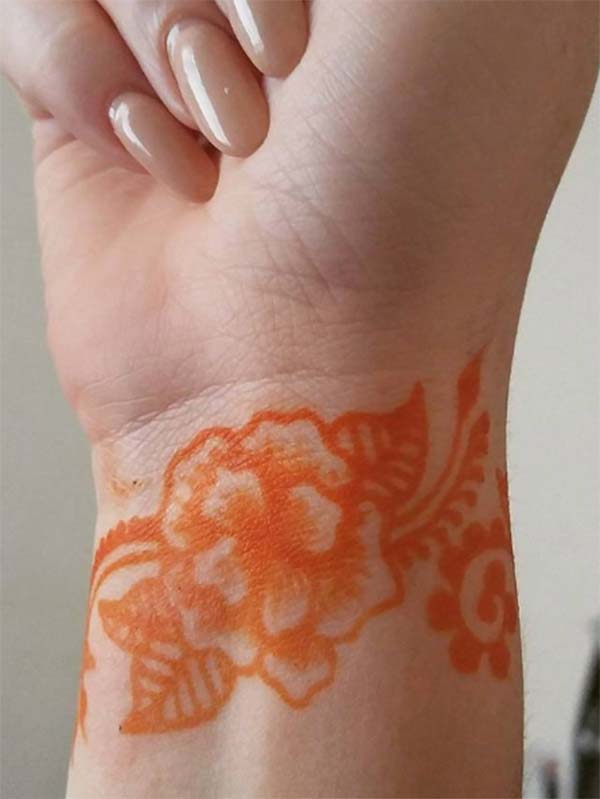 An attractive, catchy orange mehendi design to reveal the true feminine nature. This beautiful design of full grown flower with leaves and vines depicts the free-spirit of the woman. This will go amazing with any attire and perfect for daily wear.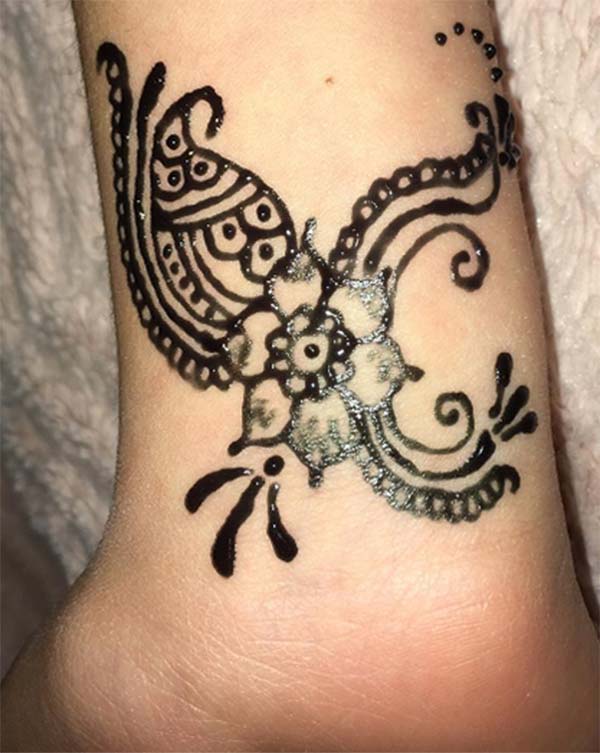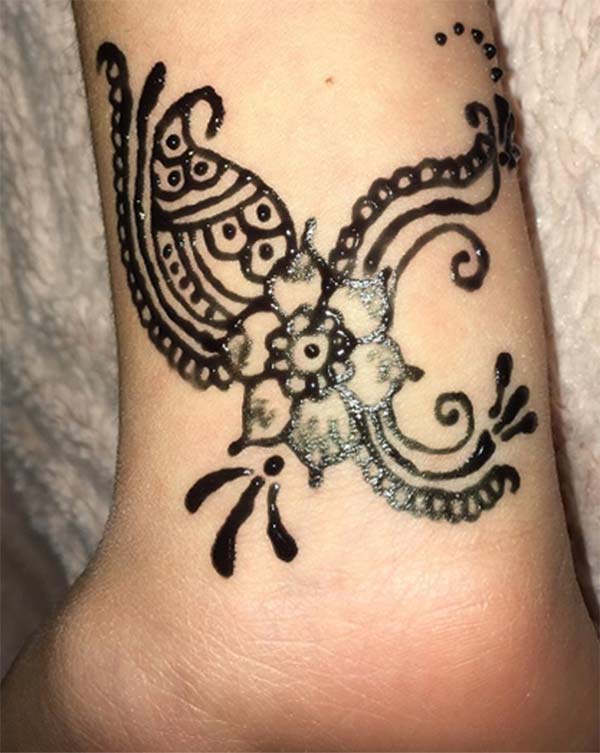 An enchanting black henna design on wrist to make you feel like a queen. This pretty design with flower, mango leaf and vines makes you feel great and delighted in life. A design that can go with any attire and suitable for any occasion is the best and easy henna choice for woman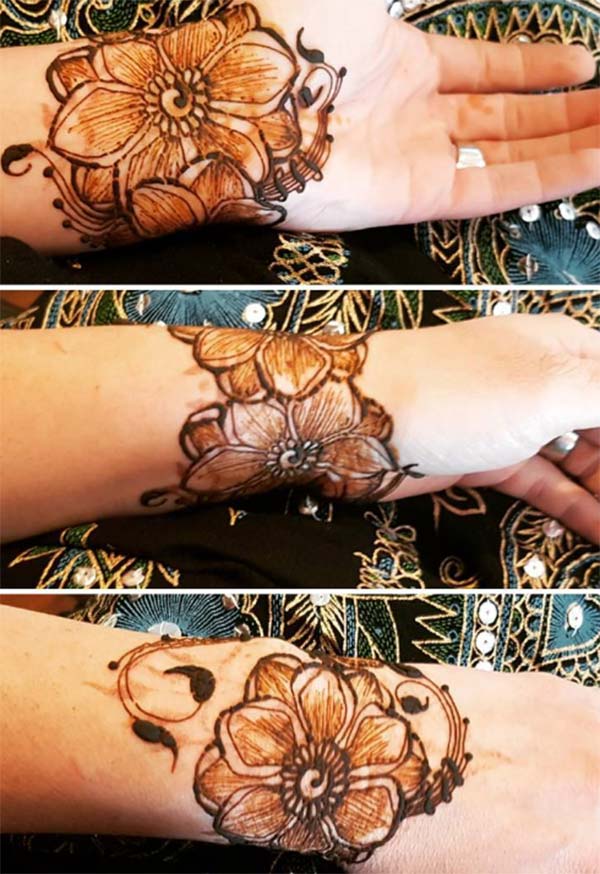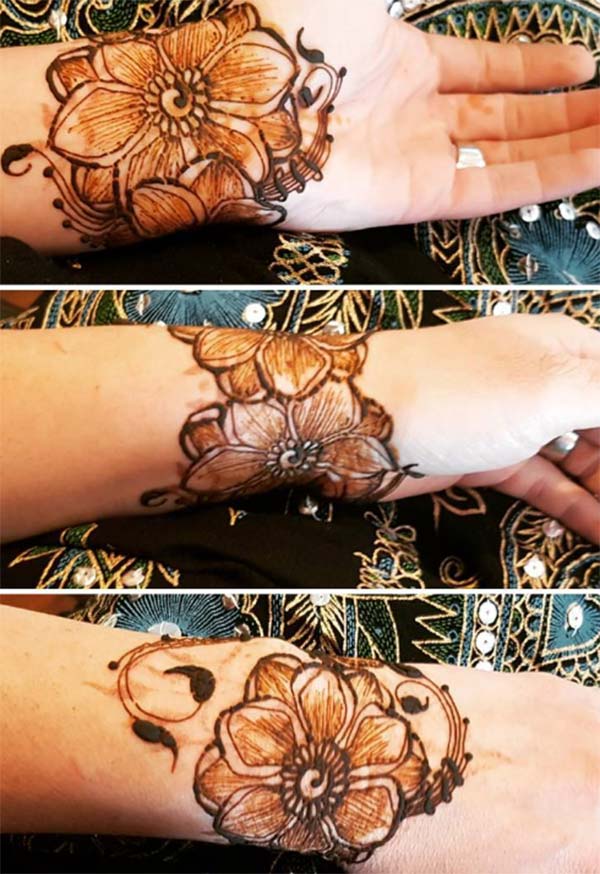 Arresting mehndi design bracelet to bring out the ethnic beauty in you. This design is a pure artistic decoration that adores the wrist of the woman and looks like a royal bracelet. Best suited for occasions like wedding and blends amazingly with rich, grand attires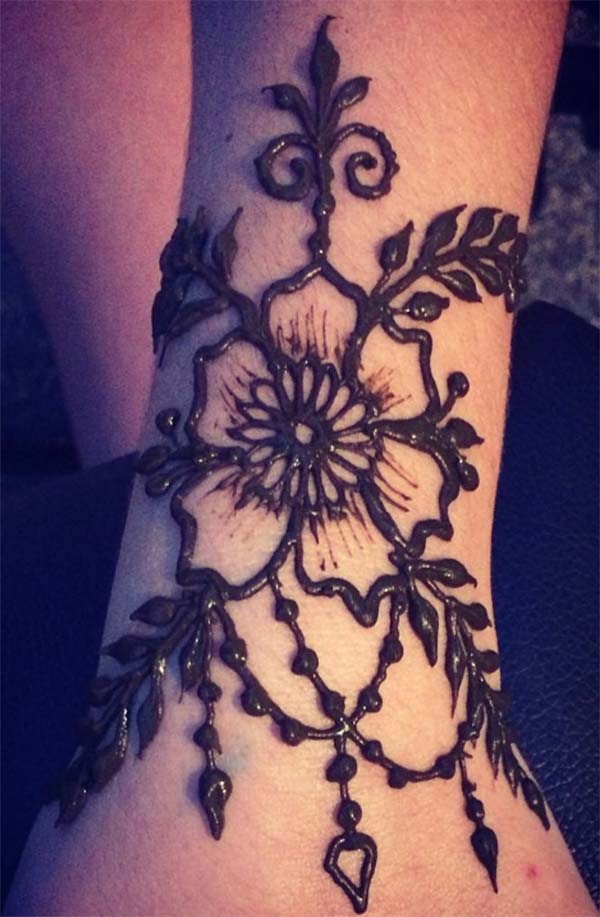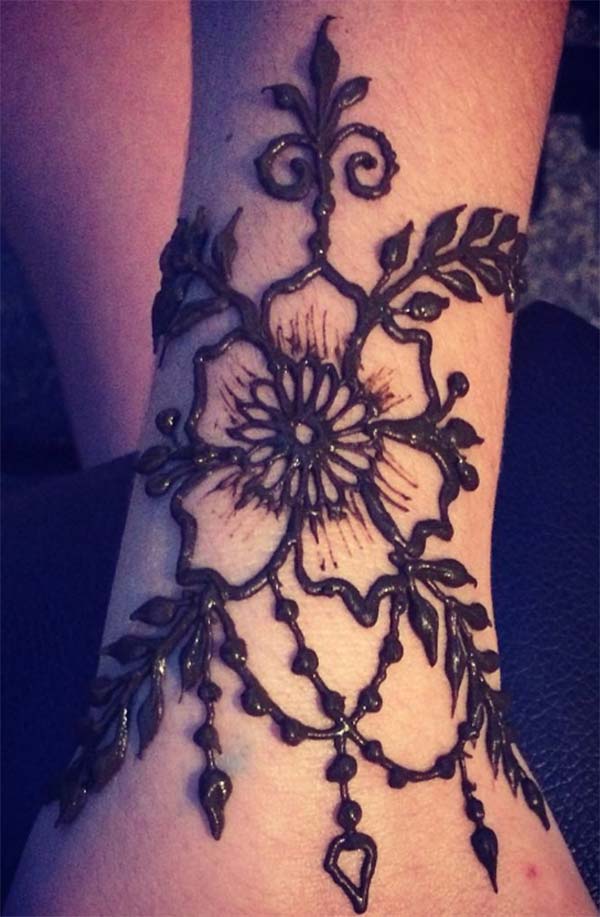 A lovely mehandi design bracelet that beautifully adores the wrist of the woman. This appealing design of flower with leaves and charming vines adds glamour to the feminine beauty.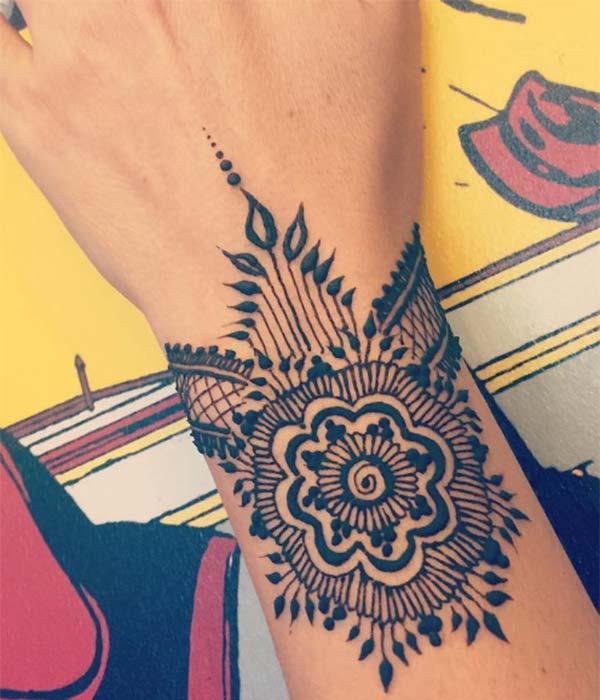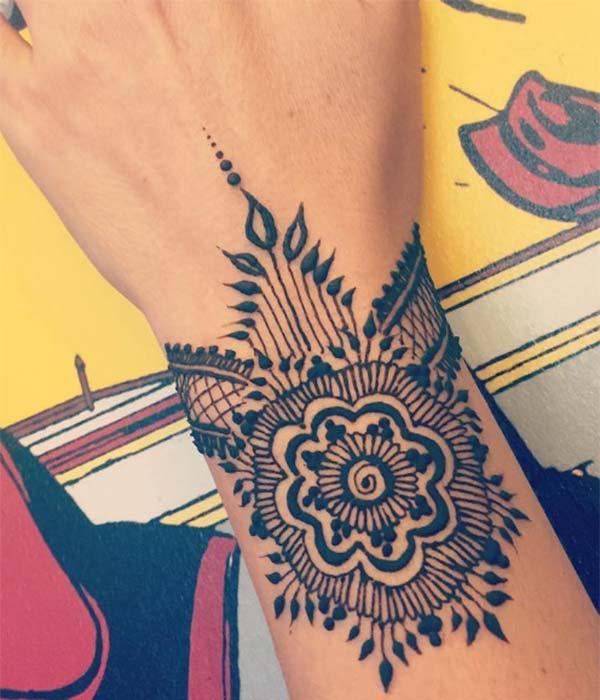 This captivating black mehendi design adds beauty to the wrist of any woman. A floral design with beautiful spikes all over gives woman the power to carry her attitude confidently. This design goes great with any attire and looks awesome in any occasion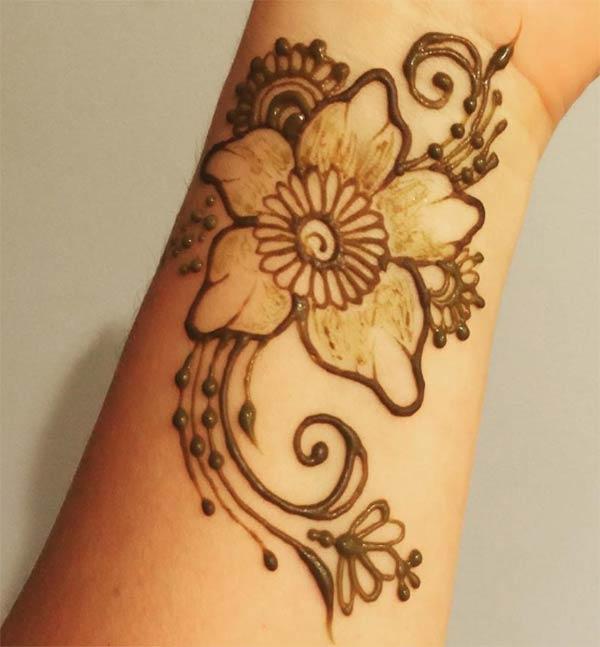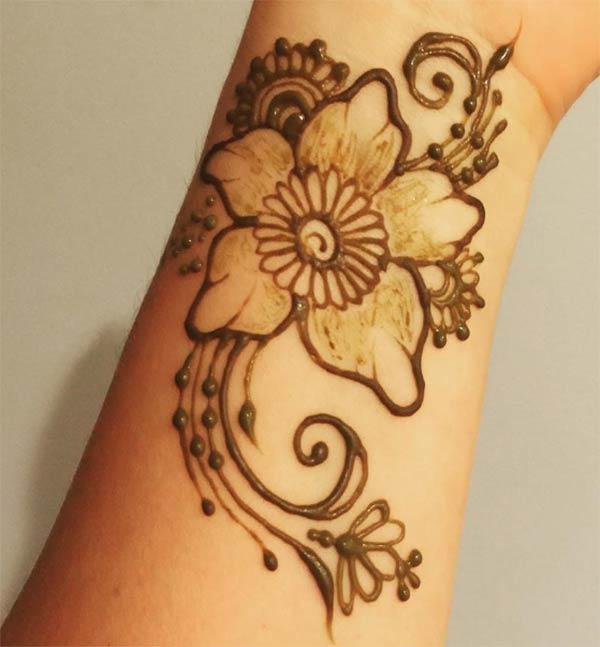 A magnificent mehendi design on wrist to show the real beauty of the woman. Look striking in this design of flowers and swirls that reveals the art loving nature of the woman. This design looks great in any formal and informal occasion and attire
Click below for more wrist mehendi designs