Feet Mehndi Designs – Part 3
Be it for the new bride or even the bride's close friends or family members, the Mehndi designs for foot are usually useful to enhance the feet! Feet mehendi designs come in variety of designs and styles to fill in according to the need of the person wearing mehndi. Here are few styles you can look into, if you want to flaunt your leg in Mehndi.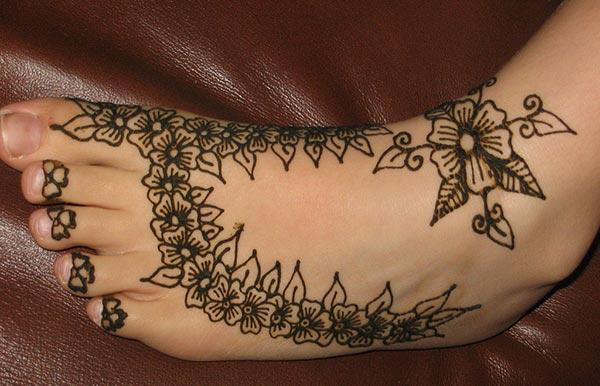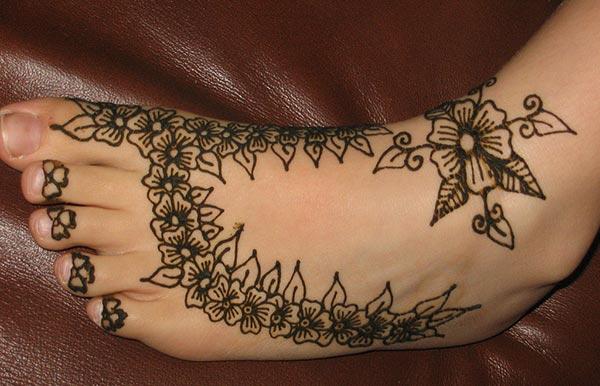 A floral love Mehendi design on feet for Women. This is a very simple design featuring flowers and leaves around it. The floral garland around feet enhances the beauty of the leg.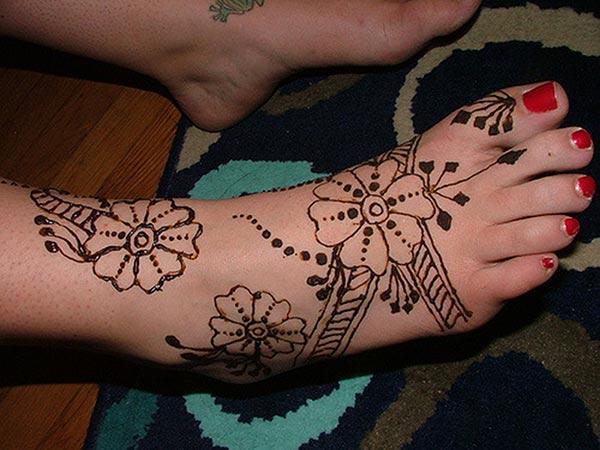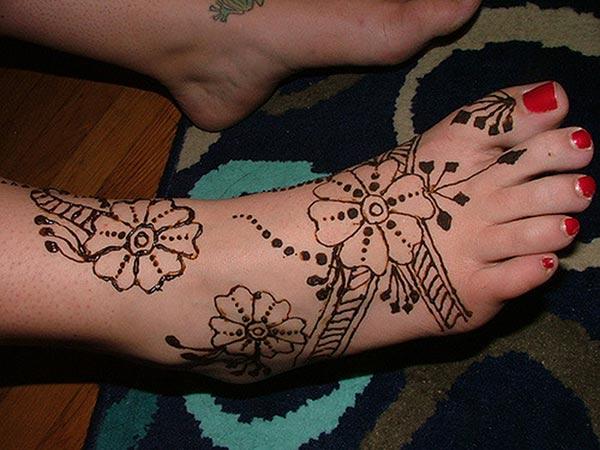 An elegant floral mehendi design on feet for Ladies. The design is simple and easy to apply. The coverage is minimal and the bloomed flowers with straps behind mimics the sandals worn on woman's feet.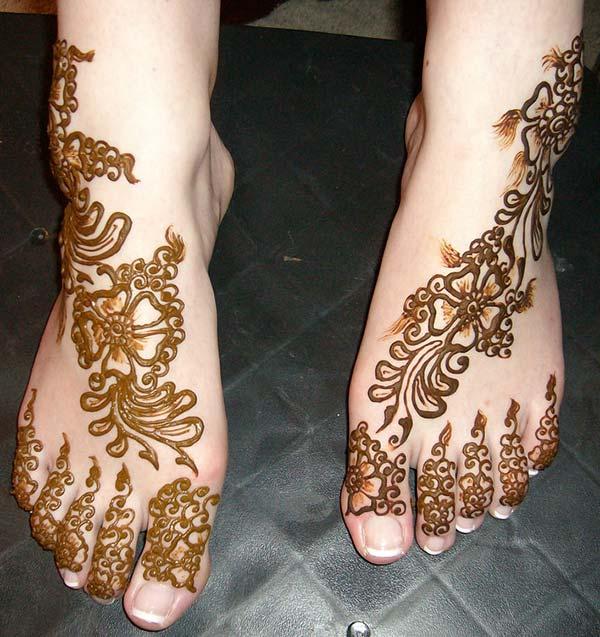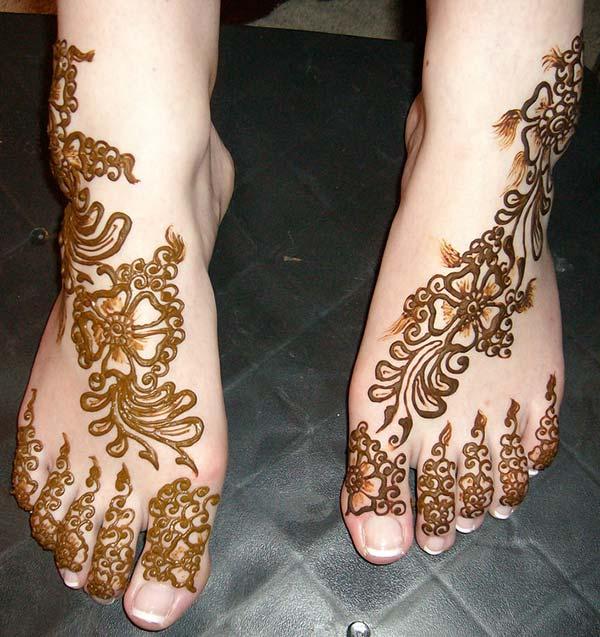 A floral braid mehendi design on feet for girls and women. The design is made up of flowers and swirls that make it look like an intricate pattern. These designs are ornamental type that can give a royal look to your feet.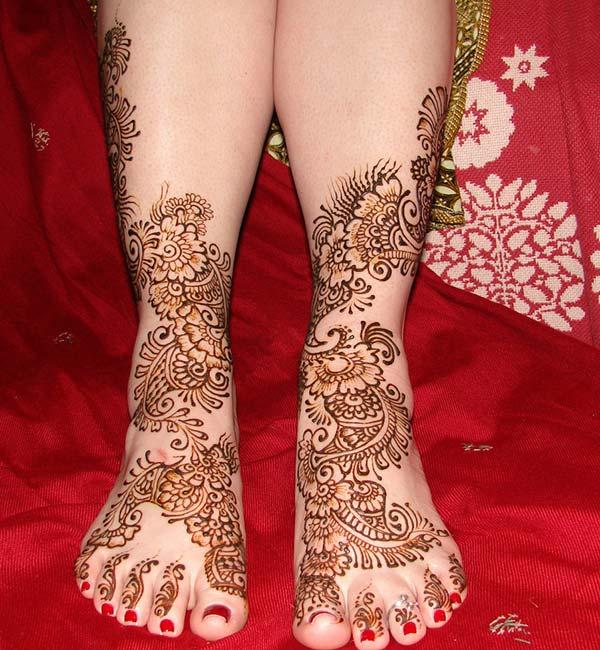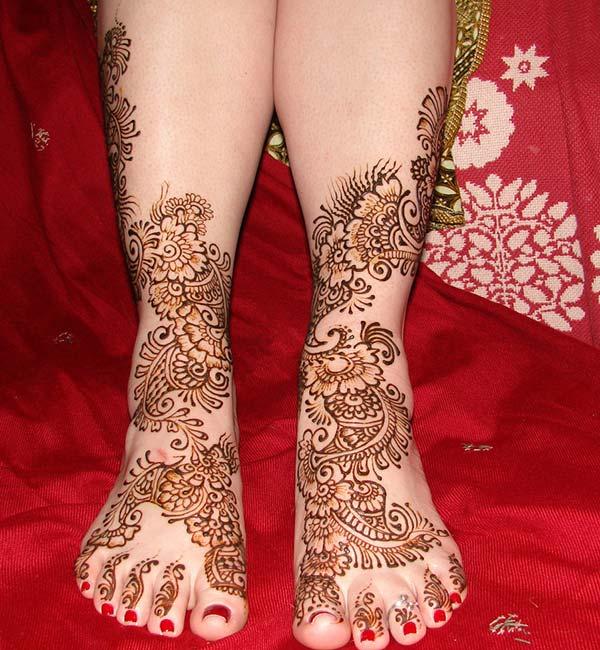 A mesmerizing mehndi design on feet for ladies. This intricate design in a decoration on the feet. The paisleys are so beautifully designed that it makes the entire mehendi looks magical.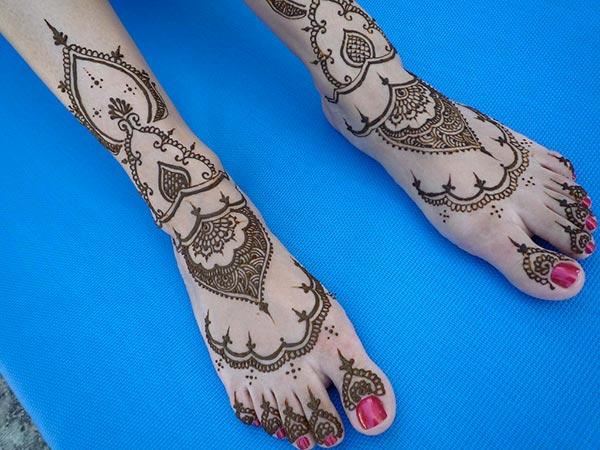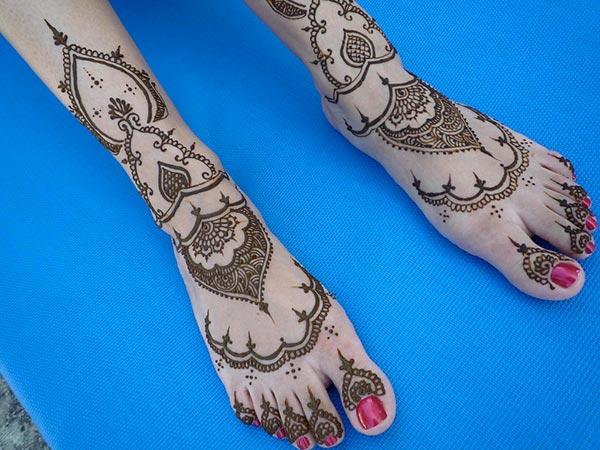 A lovely mehendi design on feet for girls and women. The design is not very intense and is clearly visible. It looks more like a monument's architecture. This design will make you look more like a royal princess.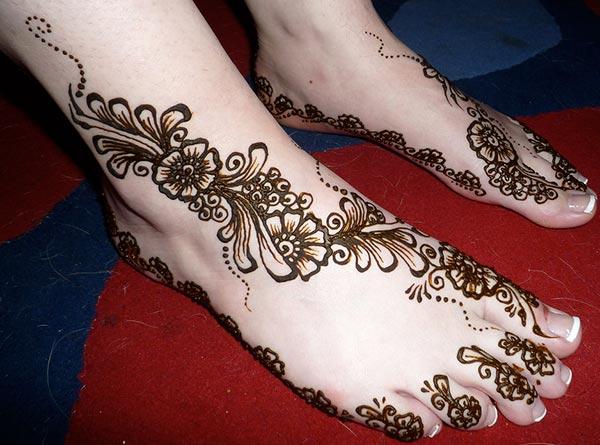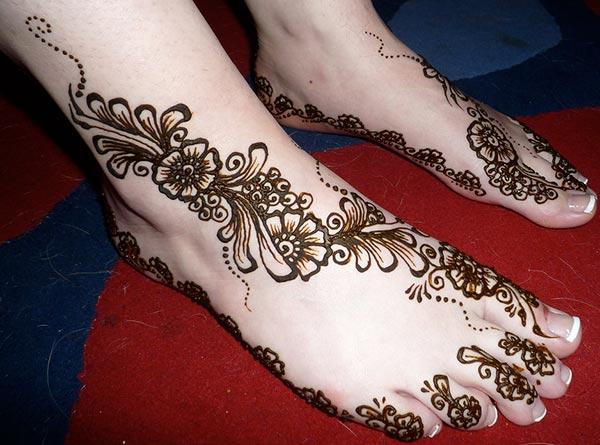 A pretty floral mehendi design on feet for girls and ladies. Flowers are an inseparable part of mehendi and it is always incorporated in the most unique manner. The floral design impart its grace and elegance into the feet of the wearer. If you want a simple yet fabulous design, then try this out.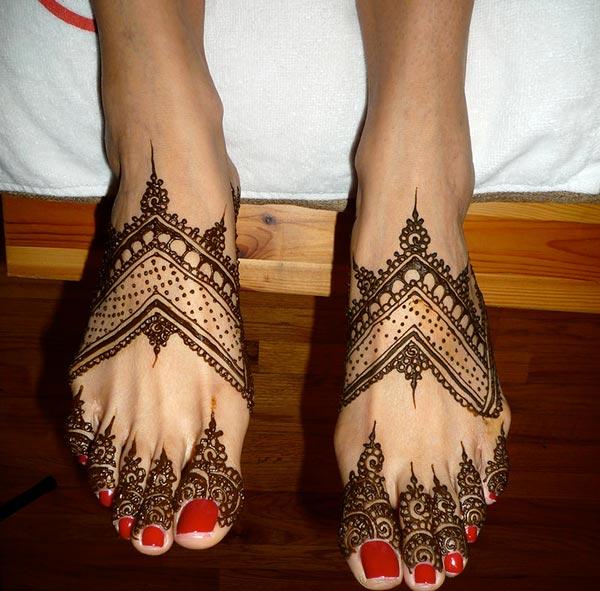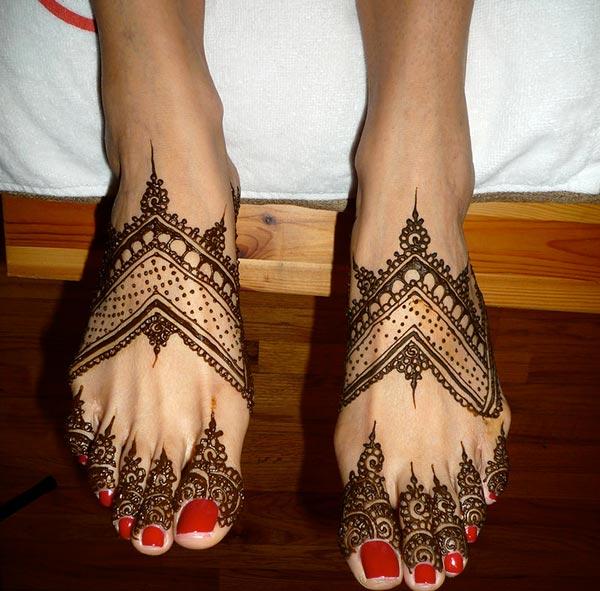 A delightful feet mehendi design for Women. Jaali design is one of the most preferred designs especially by brides when it comes to adorning their beautiful feet. The design offers enough coverage give a glow to the feet.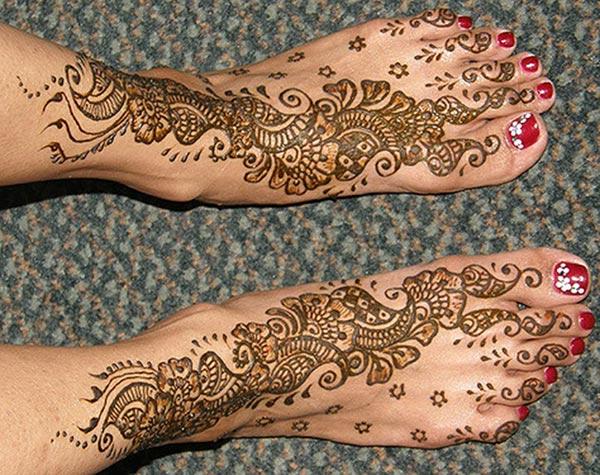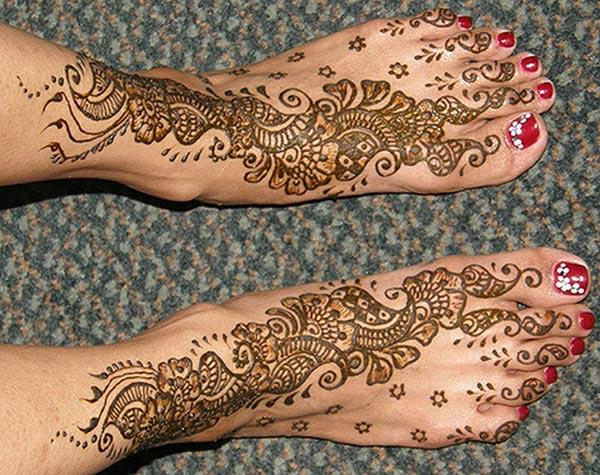 A striking mehndi design on feet for girls and ladies. Paisleys, flowers, leaves and doted patterns are beautifully combined to form this marvelous design. You should try it, if u like this simple yet classic design.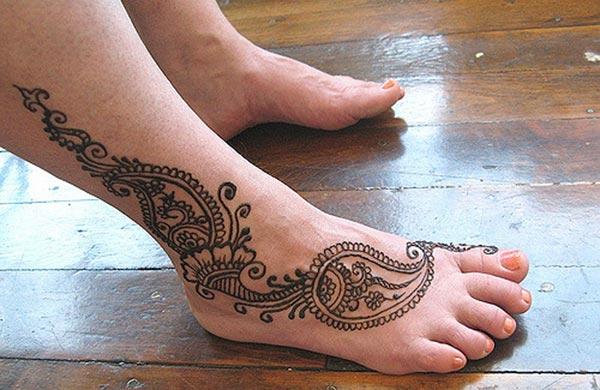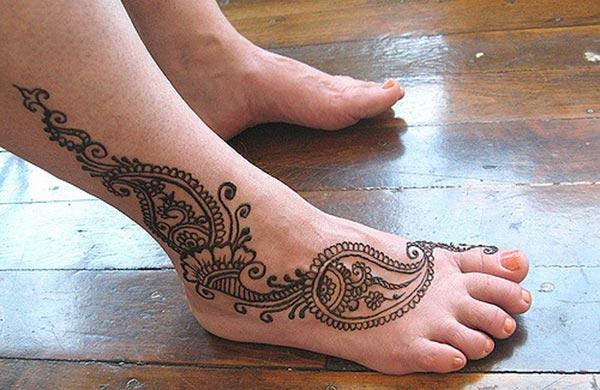 A charming mehendi design on feet for ladies. This design beautifully extends from calf side to the feet. The design is very refreshing and brings a smile in all who see it. These designs can made a loud fashion statements.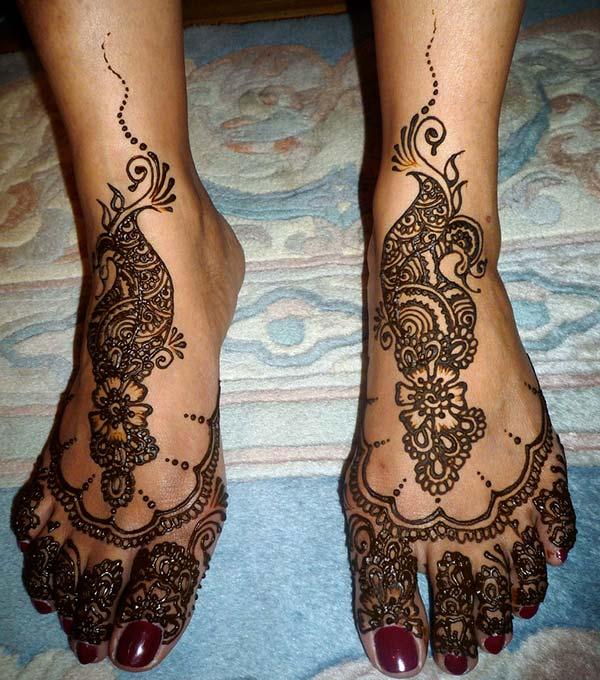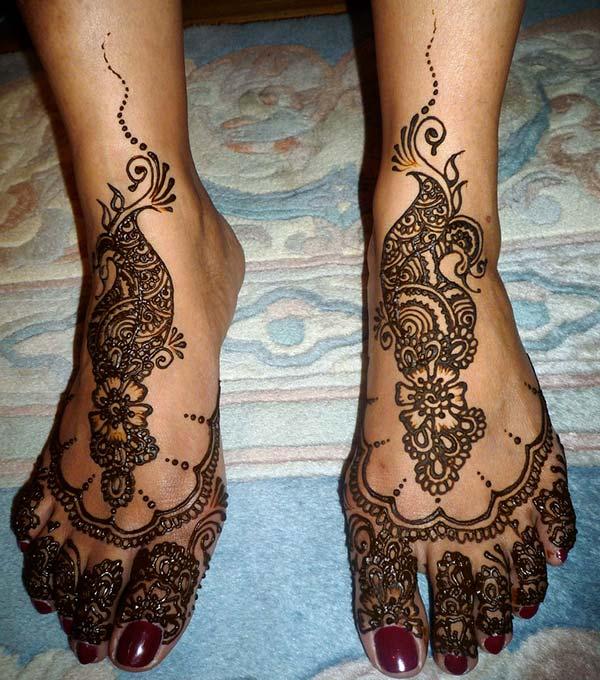 An awesome mehendi designs on feet for women. If you are a bride, then you can dance your way to the wedding with this playful peacock design. Intricate detailing on the fingers adds more grace to the overall look of the design.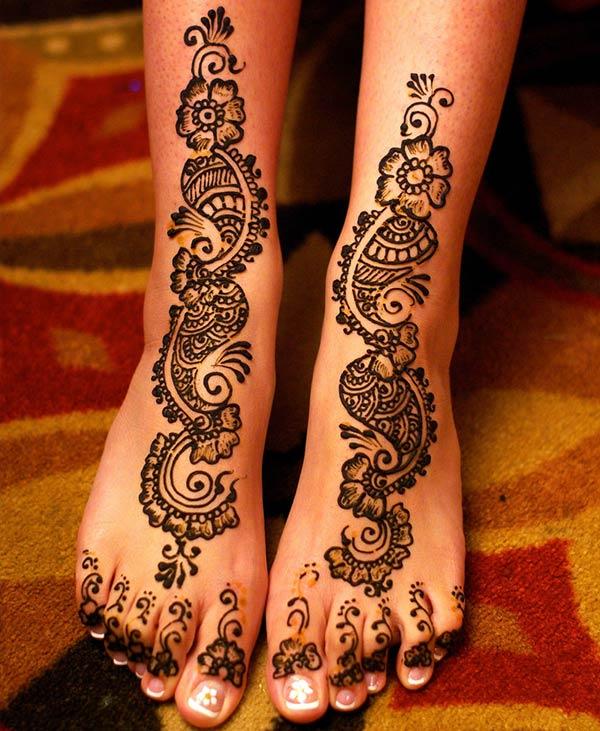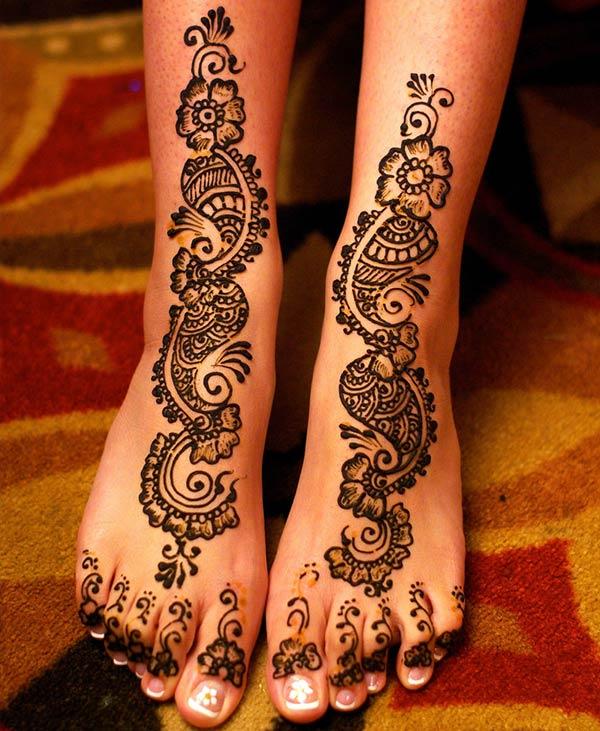 An elegant mehendi design on feet for girls and women. Call it paisley love, this design is mainly composed of paisleys of varying sizes. The single line design looks very sexy on feet and enhances the feminine beauty.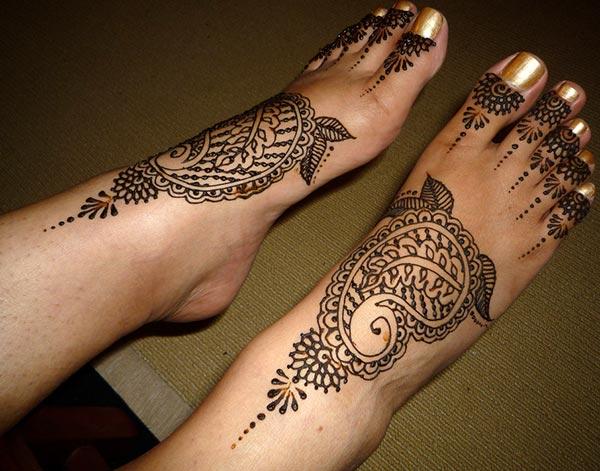 An arresting stylish mehendi design on feet for Ladies. Paisleys are a popular choice in mehendi designs as it can be filled uniquely. The beauty paisley imparts on to the look of the women is priceless.
Click below for more feet mehndi design