Mehndi designs for shoulder – Part 3
The usual trend is to apply Henna on hands and legs during auspicious occasions like wedding, baby showers and festivals to bring good luck. But the body art has become a fashion and adored by women all over the world which is no more restricted to hands and legs. Mehandi is gaining popularity and huge admiration from women for numerous reasons. One of them being that it is kind of temporary tattoo not causing any harm to the skin. And moreover, you can apply it on your own whenever you want. A little bit of practice can create wonders.
Shoulder Mehndi design can be of any type and size depending on the wearer's interest. Traditional designs are usually similar to the hand and feet design. Traditional patterns include mandala, flowers, paisley and chequered patterns. Trendy designs comprise of a large creative peacock, lotus design, Buddha palm and small sun with yin and yang designs. Shoulder designs are easily visible as hand and feet designs and usually applied to show off women's interest in body arts.
A beguiling shoulder mehndi design of flowers and paisleys that is attractive and stylish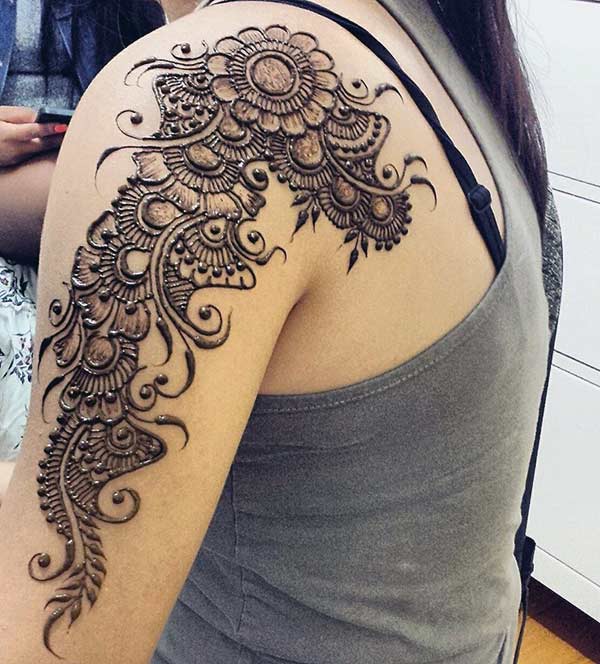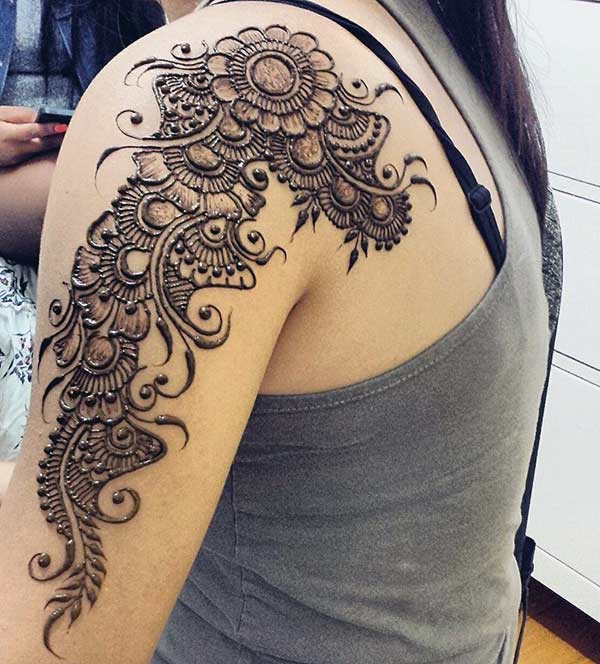 An elegant looking tree branch mehndi design on shoulder that is unique and refreshing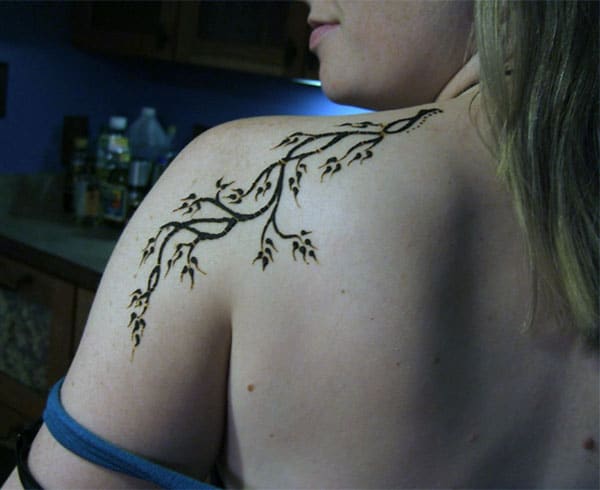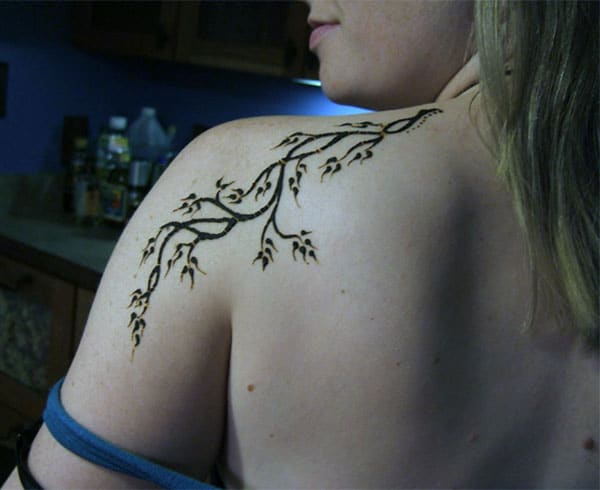 A traditional floral and paisley mehndi design on shoulder that makes you look graceful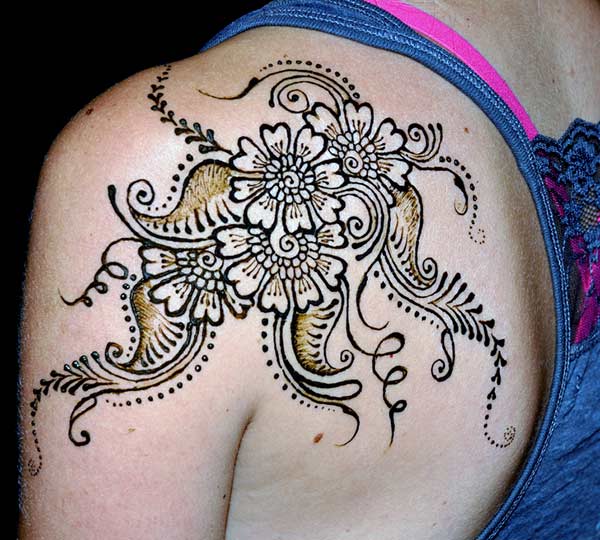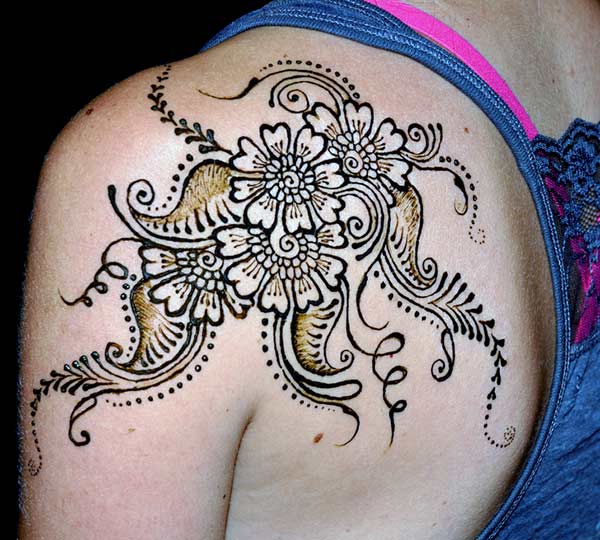 A lovely floral and paisley vine mehndi design on shoulder to bring out your real beauty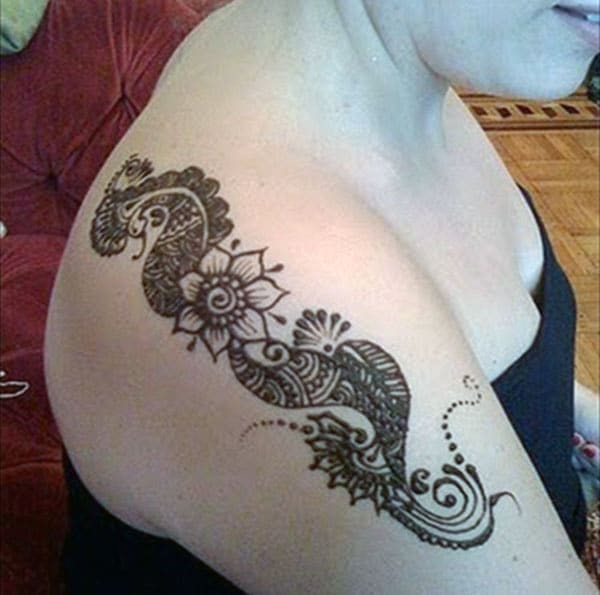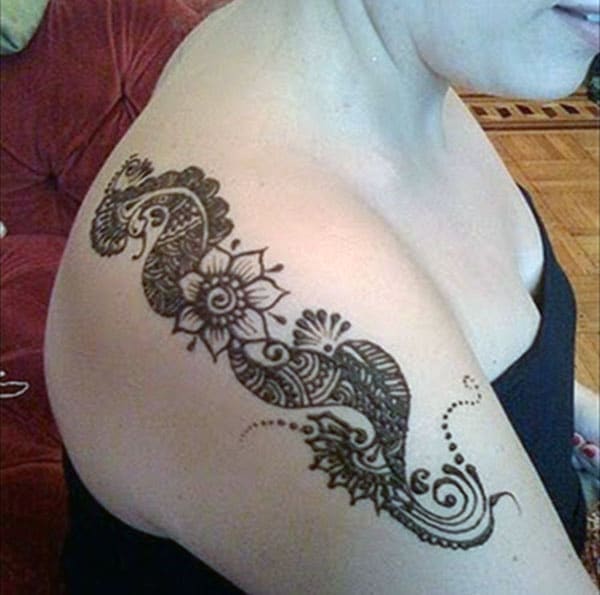 A unique combination of floral and modern art mehndi design makes your shoulder look fashionable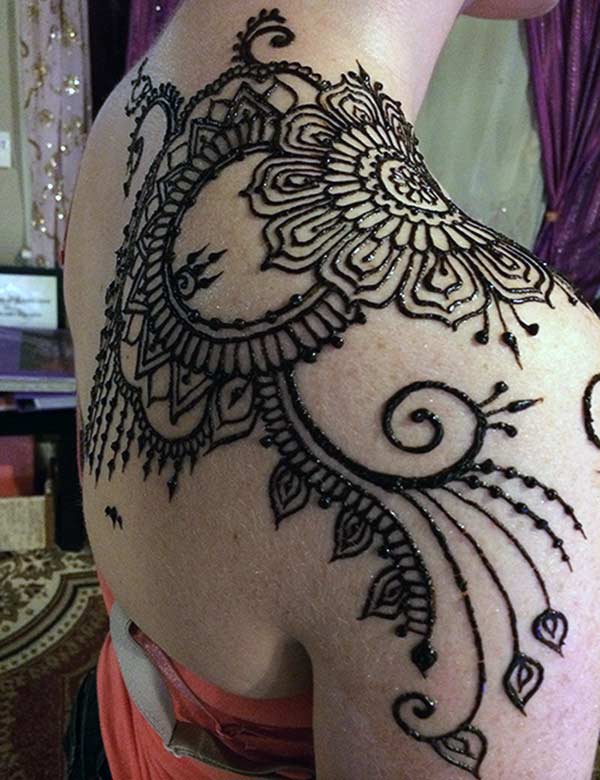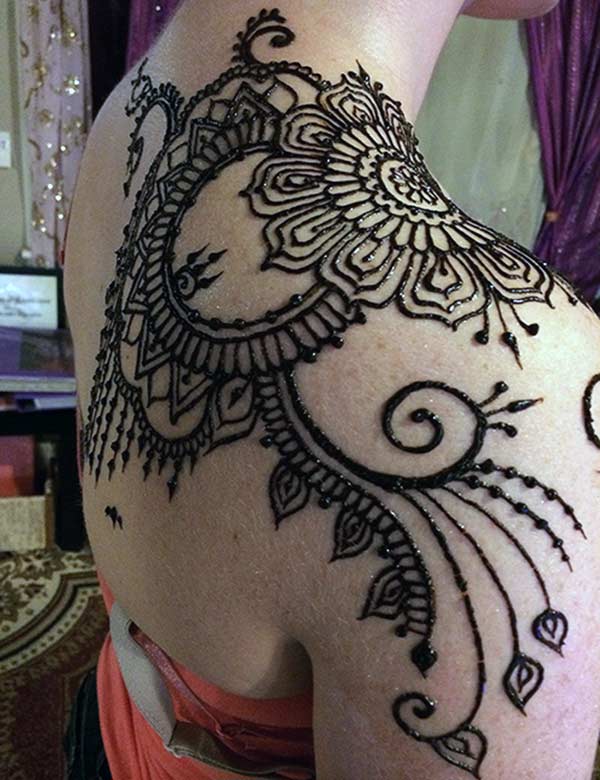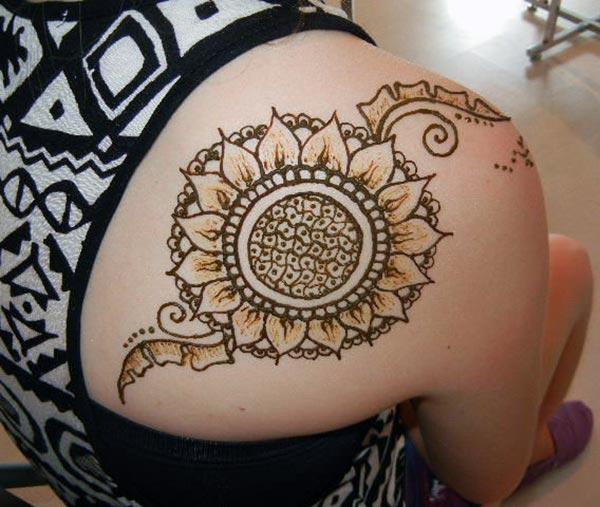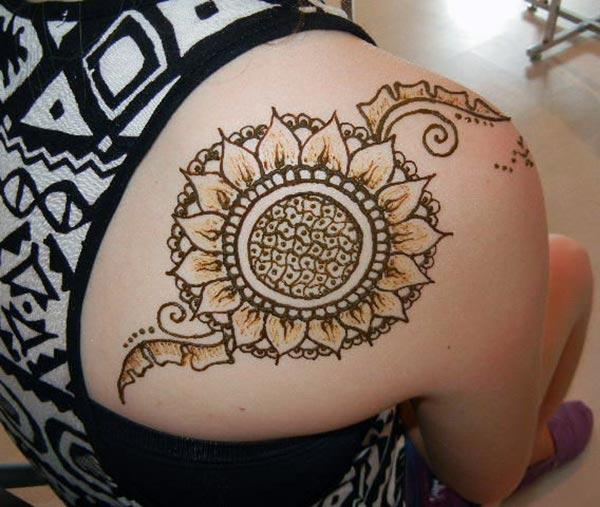 A mesmerizing floral and peacock mehndi design on shoulder that is simply stunning and heavenly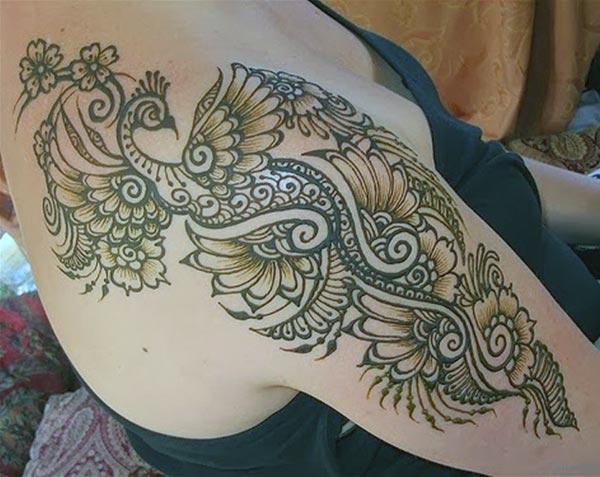 A cute and simple floral vine mehendi design ideas on shoulder for ladies and girls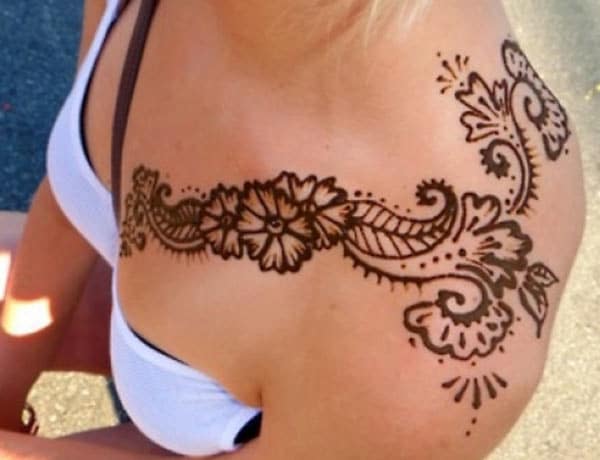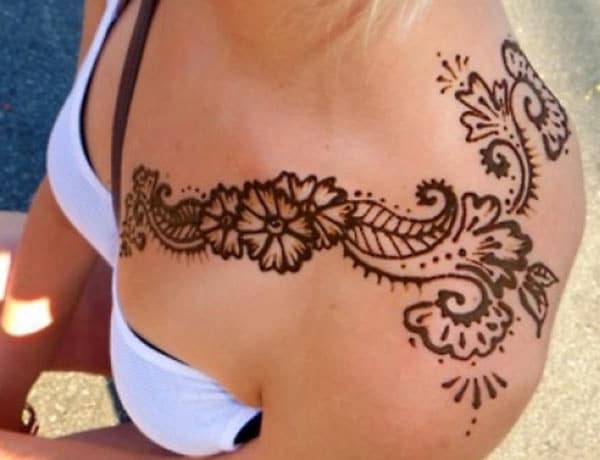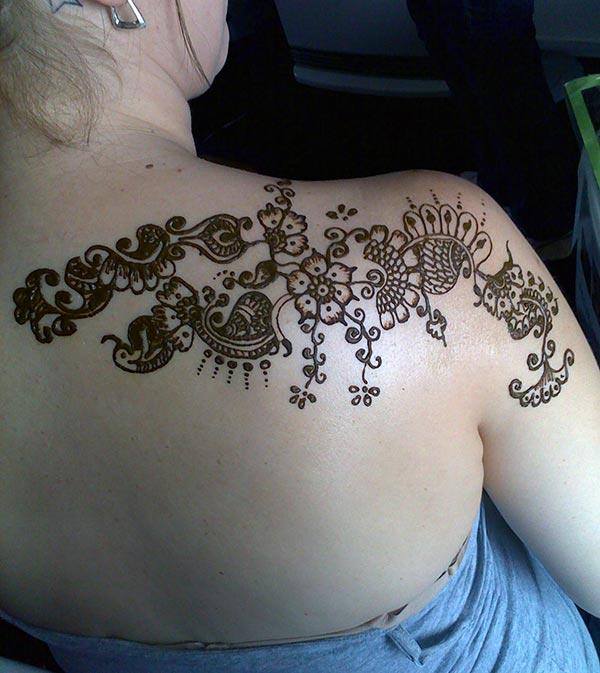 A unique and stylish floral mehendi design with fighter wording on shoulder that makes you bold and confident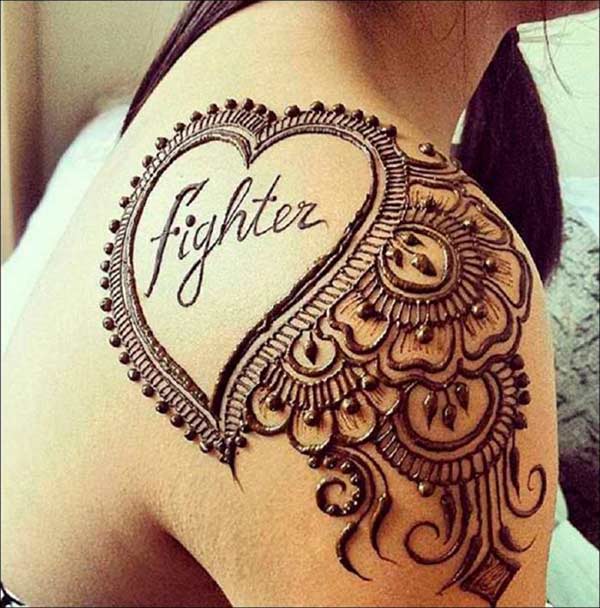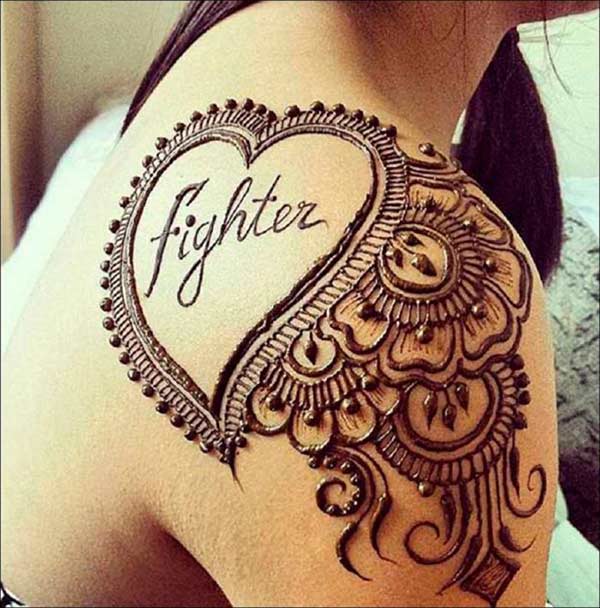 A magical shoulder mehendi design that is attractive and captivating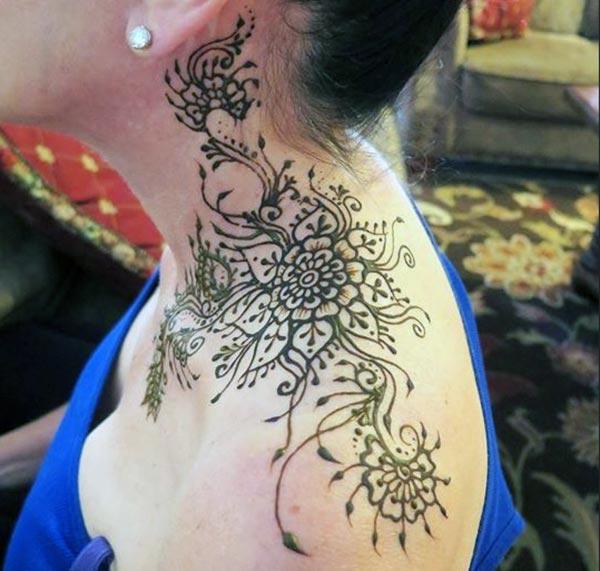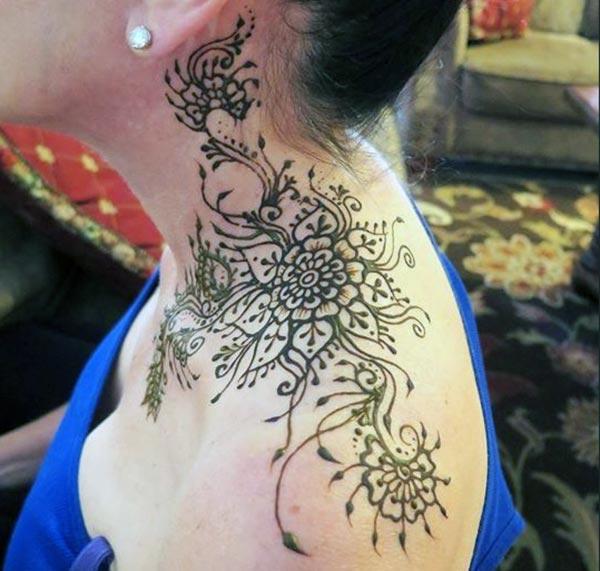 A cute and elegant floral vine shoulder mehendi design to enhance your beauty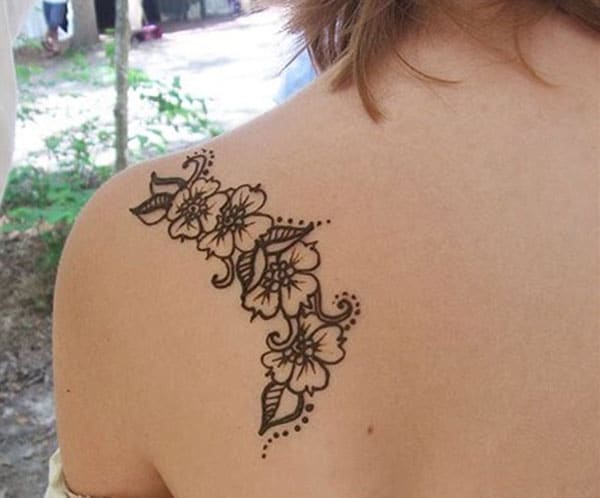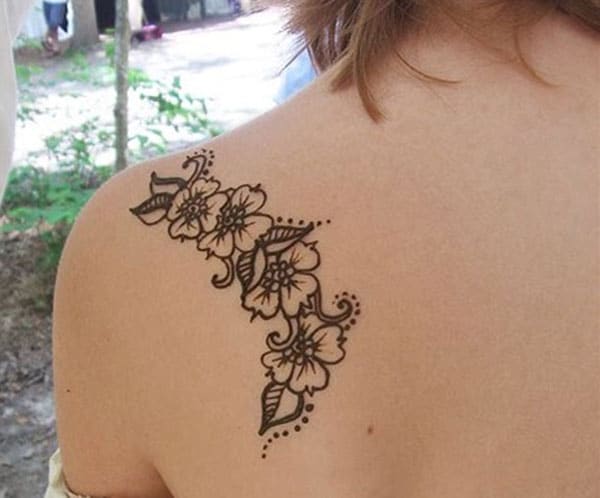 Click below for more shoulder mehendi designs