Mehndi design for lower back – Part 3
The conventional Mehendi is given a whole new makeover as it is now applied not just on hands, legs or feet. Presently girls love to have Mehndi designs on body back to meet the fashion trends. Mehndi artists have come up with very creative and unique designs in different sizes to decorate the back in a beautiful way. Mehndi designs not only make the woman look gorgeous, it also boosts the confidence of the woman which radiates throughout her character.
Fullback, upper back, shoulder back and lower back are the common back areas where designs are applied. Mehndi designs on upper back are usually intricate patterns of small to medium size. Shoulder back designs include floral and paisley patterns. Fullback designs are the most beautiful of all the back Mehndi as it has large coverage area. Marvellous and intricate designs are usually applied on back. These designs look exquisite in backless dresses and deep back saree blouses and cholis.
A prepossessing lower back mehendi design band that looks very attracting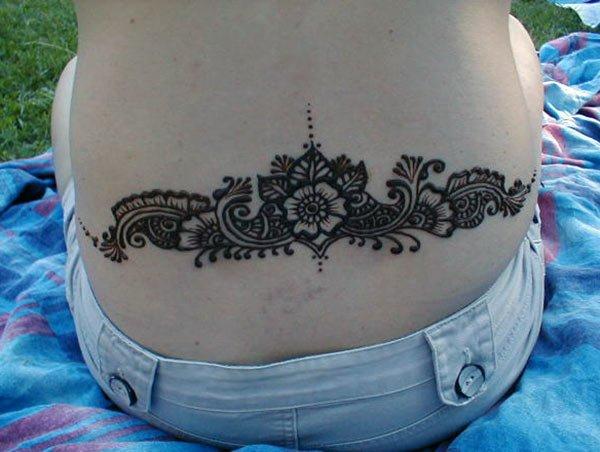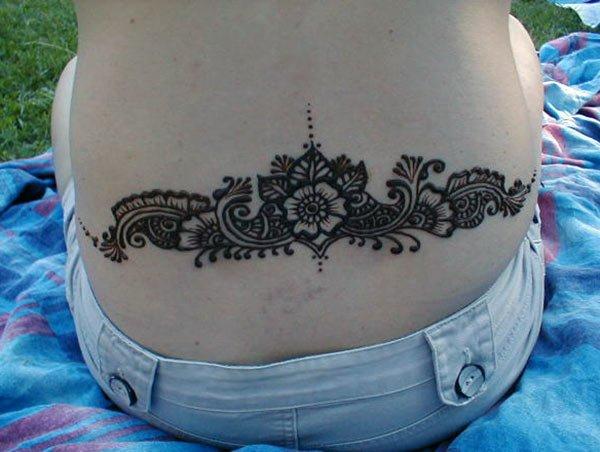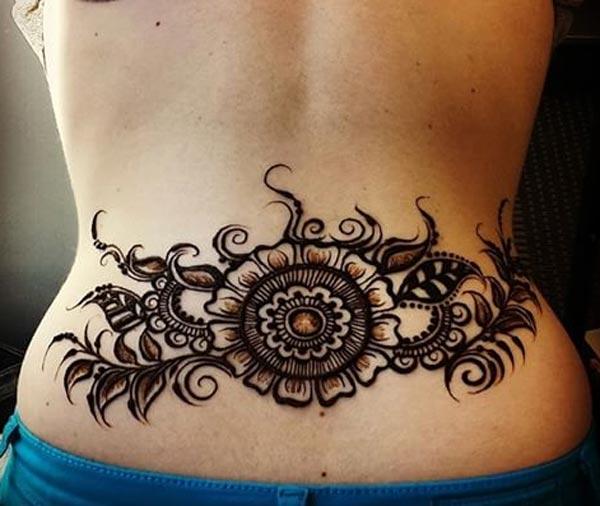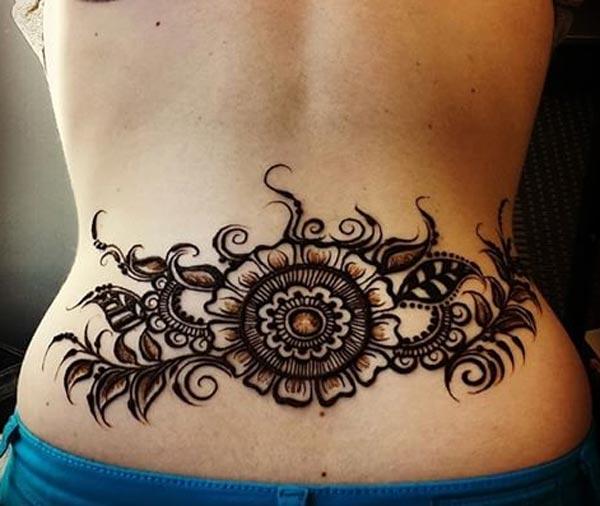 A simple name wording mehndi design on lower back for girls and ladies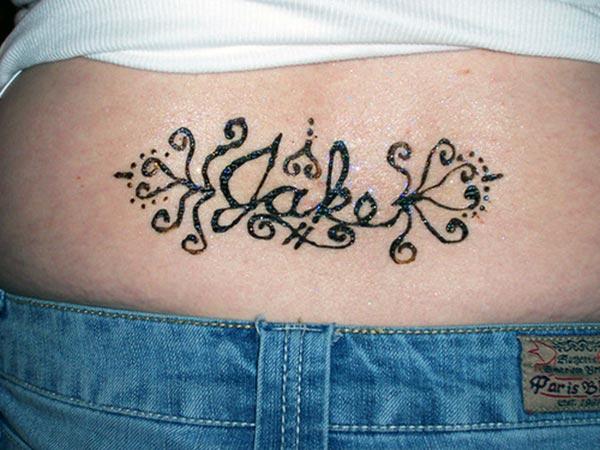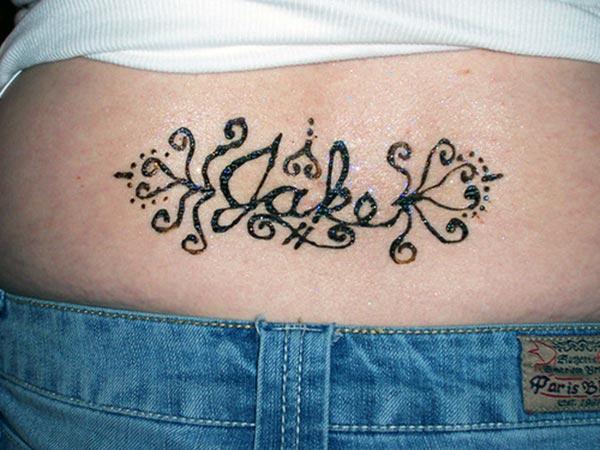 An easy and lovely lower back mehendi design for women who like it simple and unique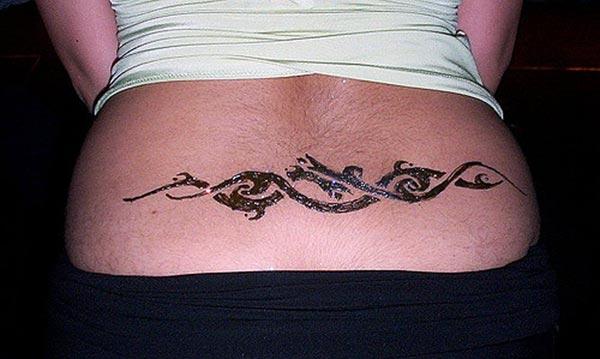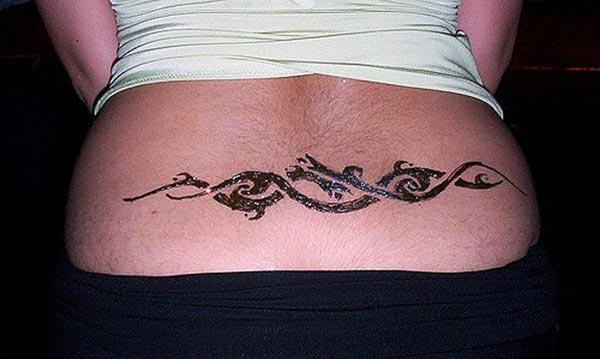 A pretty floral mehendi design on lower back for girls and women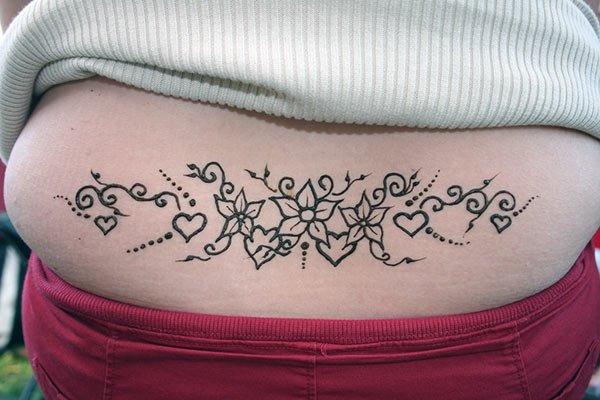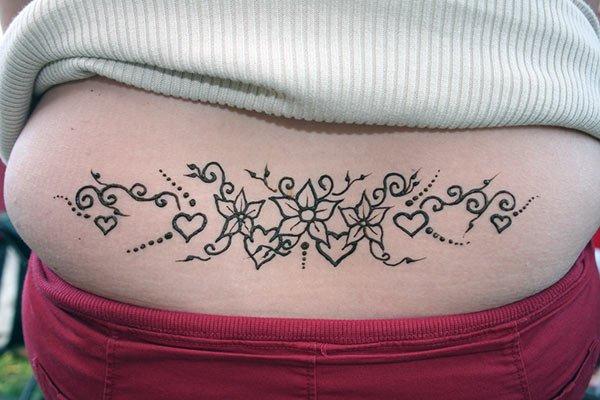 A unique modern art on yin and yang mehndi design on lower back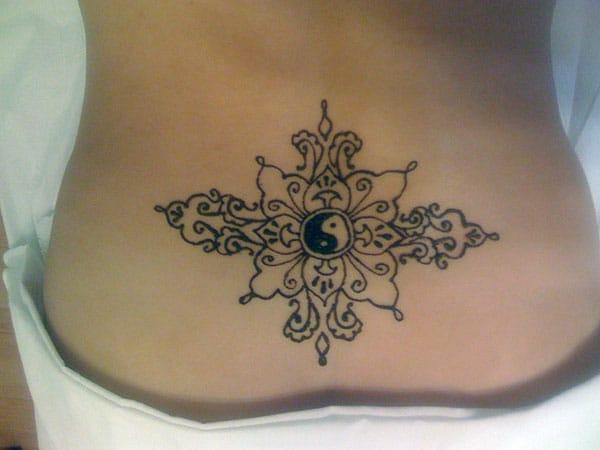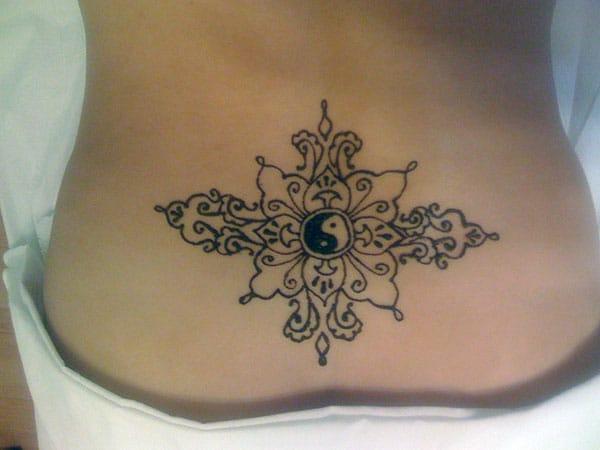 An eye catchy flowers and heart mehendi design that makes the woman feel proud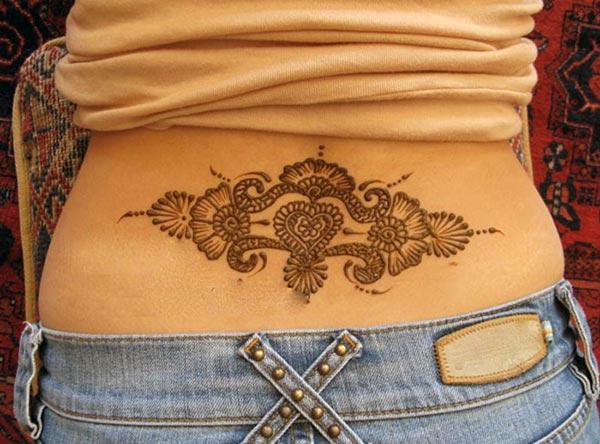 A cute hibiscus flower mehendi design on lower back for ladies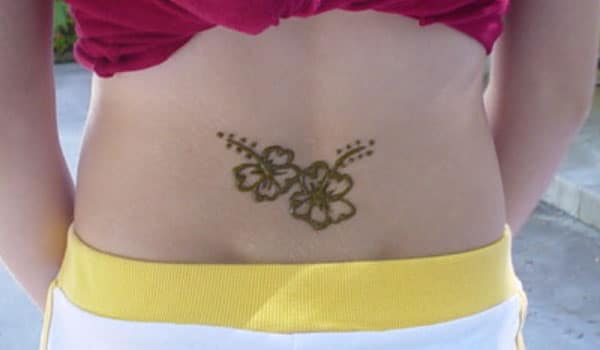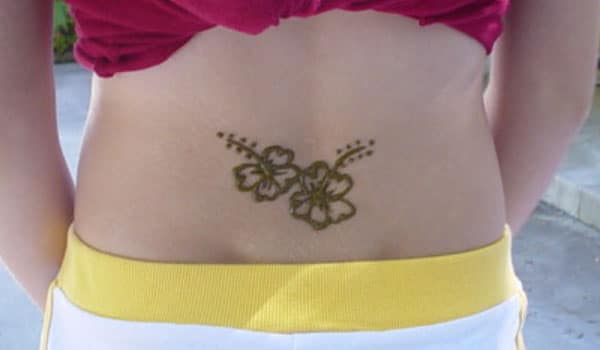 Look stunning with this simple flower and vines mehendi design on lower back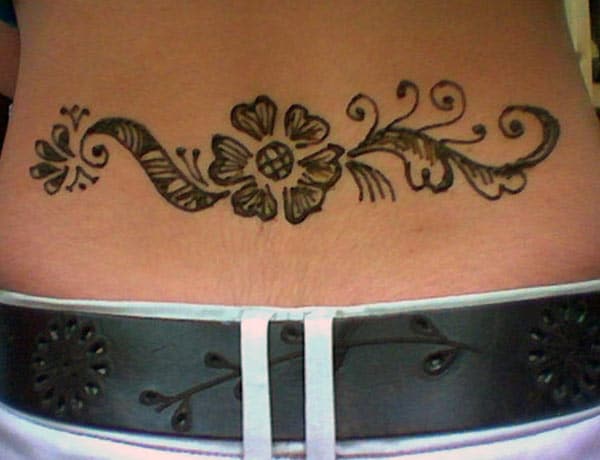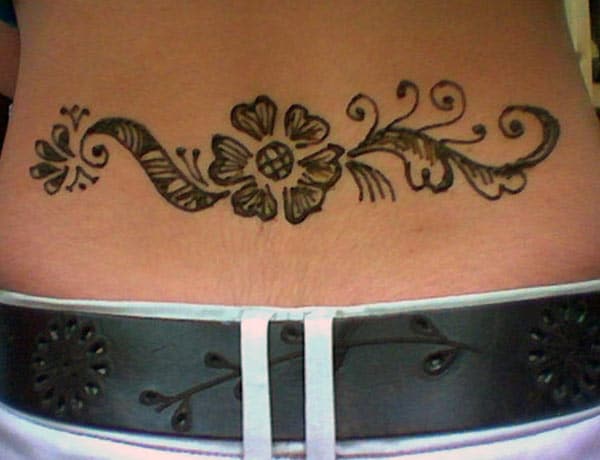 A captivating central floral mehendi design on lower back for girls and ladies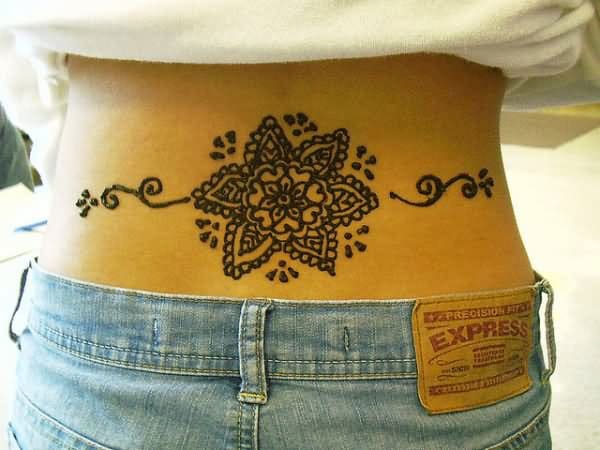 A magnificent beautiful hibiscus floral lower back mehndi design for women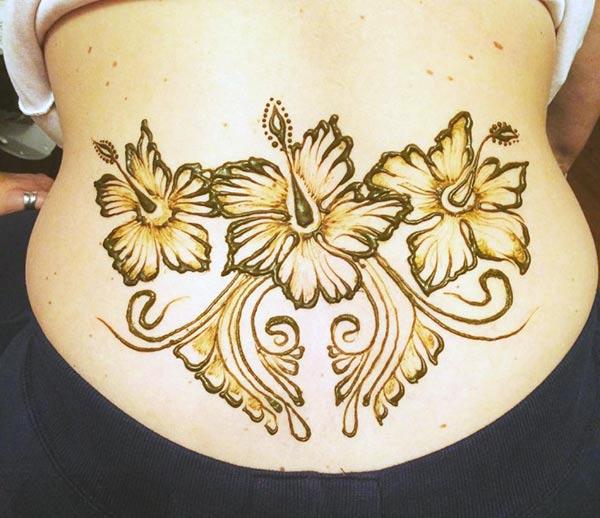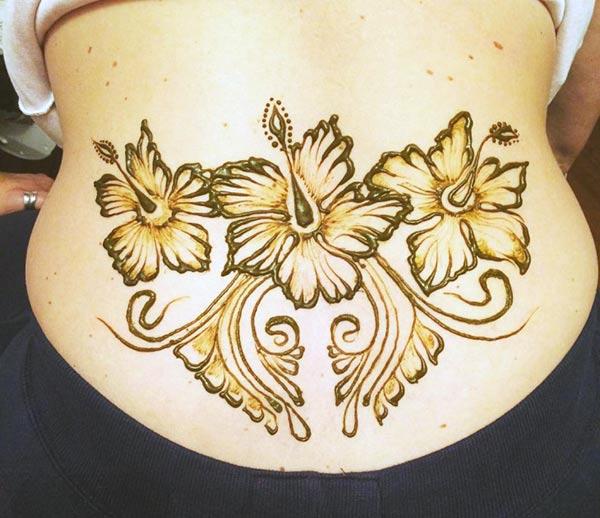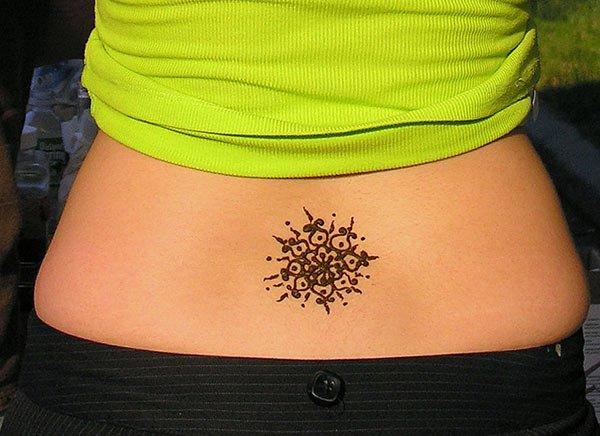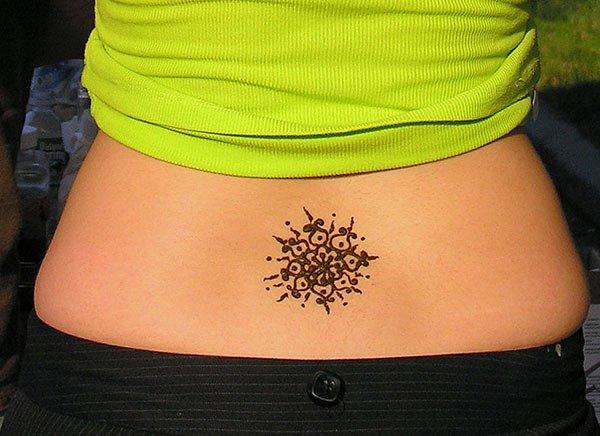 Click below for more lower back mehandi designs