Mehndi design Idea for ankle – Part 1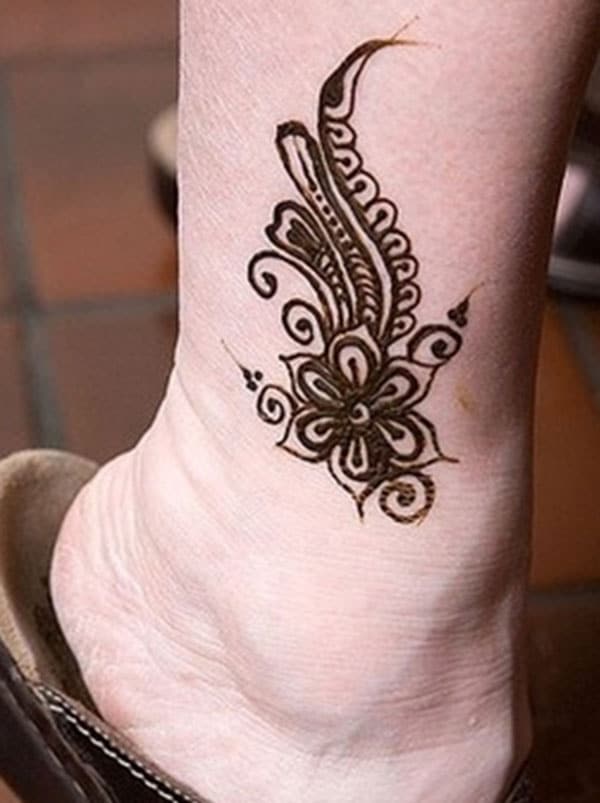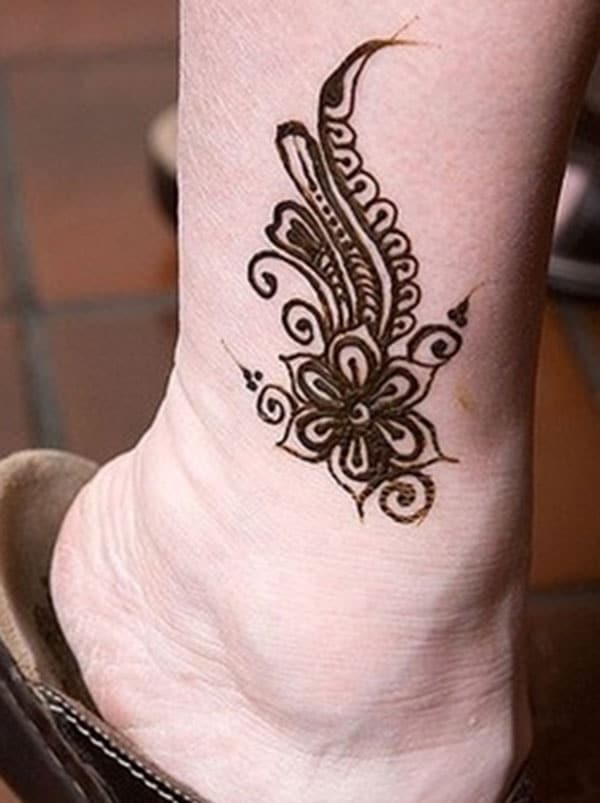 Cherish the beautiful feminine attitude with this elegant mehndi design on ankle. This simple yet amazing mehndi design displays a flower with a small extension of leaf design.  The design will go great with any dress and perfectly suit any occasion be it a wedding or an outing with friends and family.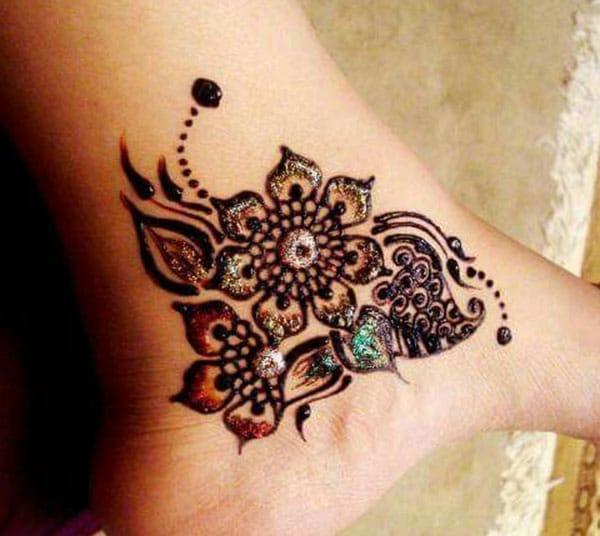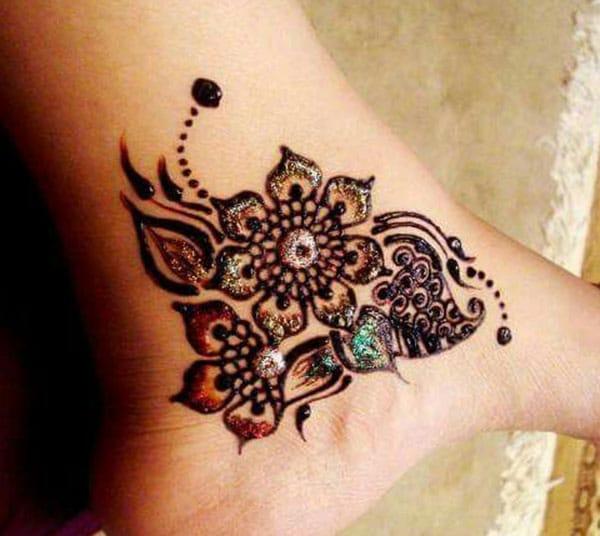 Alluring henna tattoo design with multi-shimmer colouring gives a stylish look to ankle.  A blend of floral and leaf designs of vivid colours makes it very attractive and catchy. This exclusive Mehendi design gives the bridal look a special modern touch.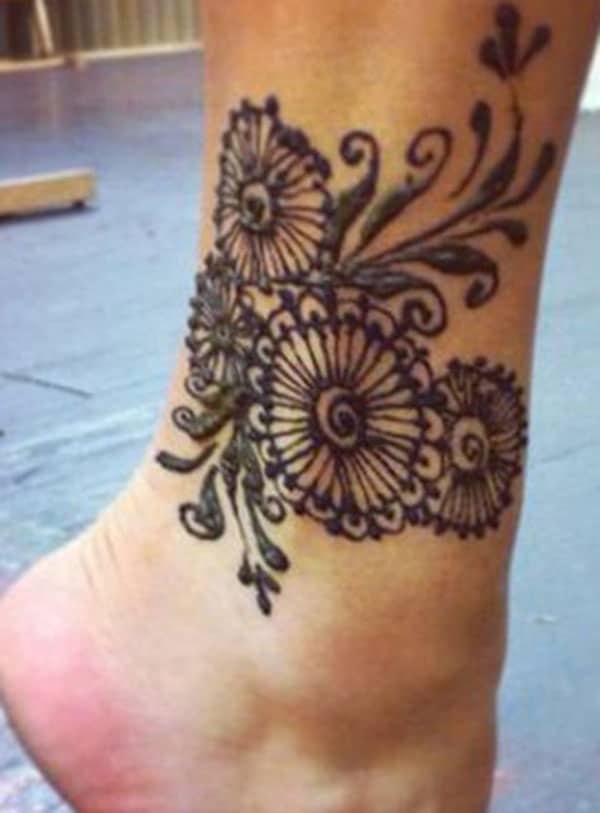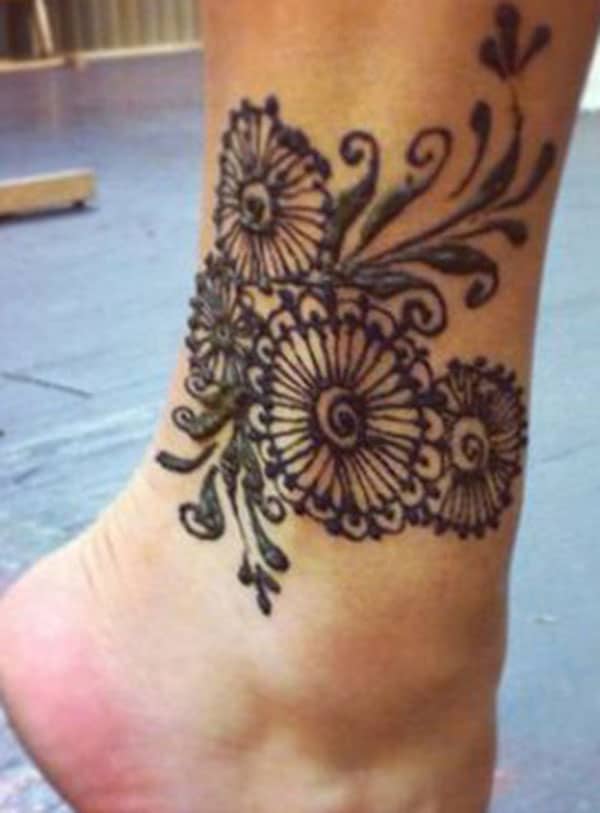 An attractive and beautiful mehndi design decorating the ankle giving it a different look. The multi-floral design creates a stunning look making you feel rich and great.  A perfect design that can be easily done for grand occasion like wedding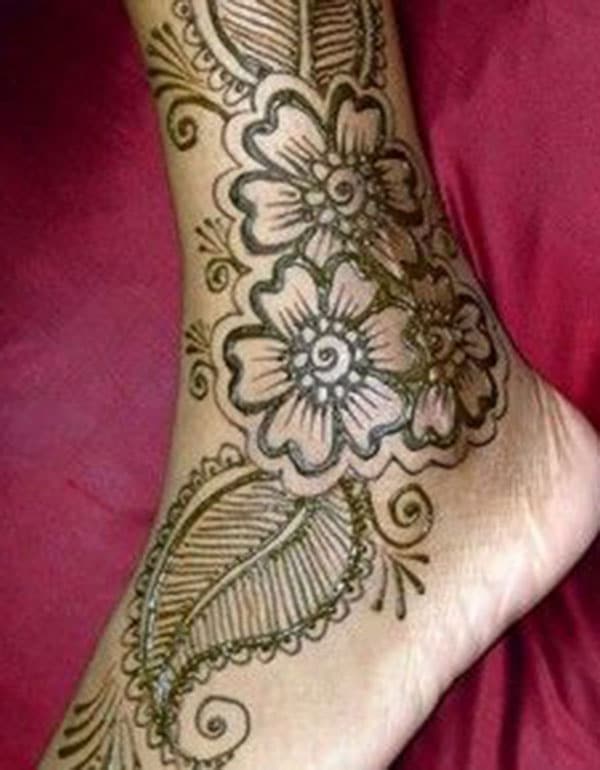 A majestic and decorative henna tattoo design for the foot. The Mehendi design gives a grand look to any feet making the women feel great. The big floral design with leaves is suitable for any occasion from grandeur to simple events.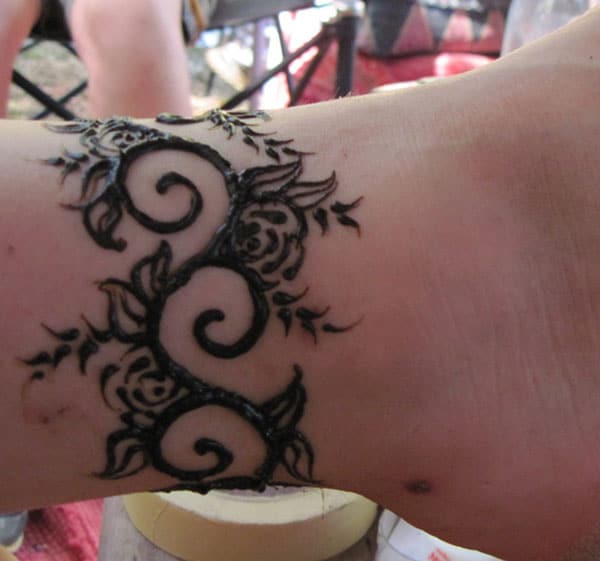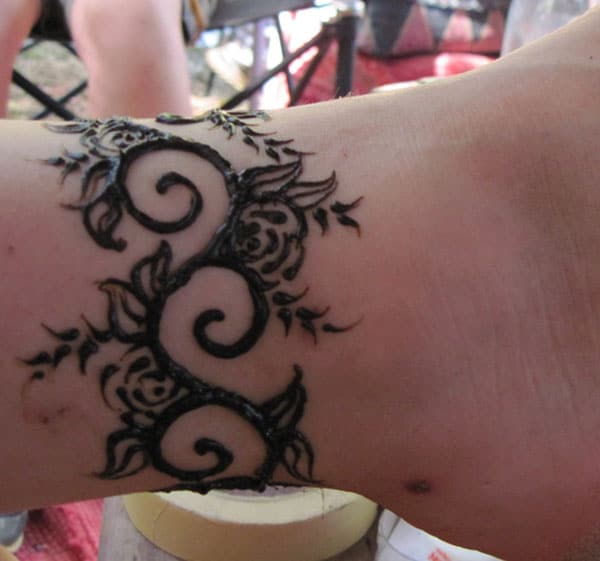 Jaw dropping fusion of traditional and modern style mehandi designs as ankle band. Boldly carry the feminine attitude with this stylish yet simple ankle mehandi band. A design that can add glitters to any type of dress and occasion.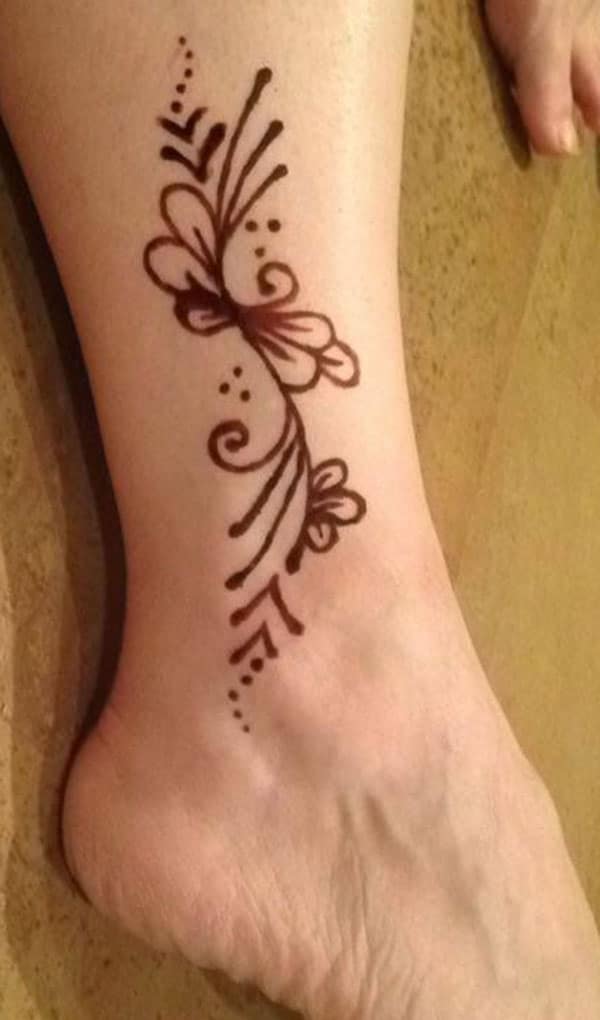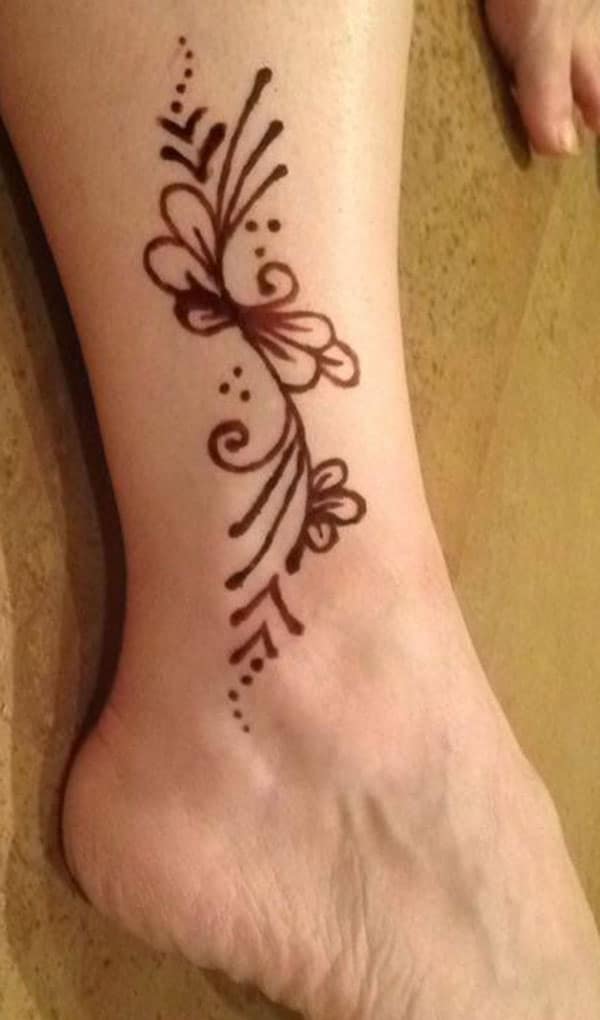 A simple and elegant mehndi design to give a sophisticated look to the feminine feet. The unique design is very easy to create and can blend smoothly with any fashion.  Gives the women a stylish and refreshing look to carry boldly for any occasion.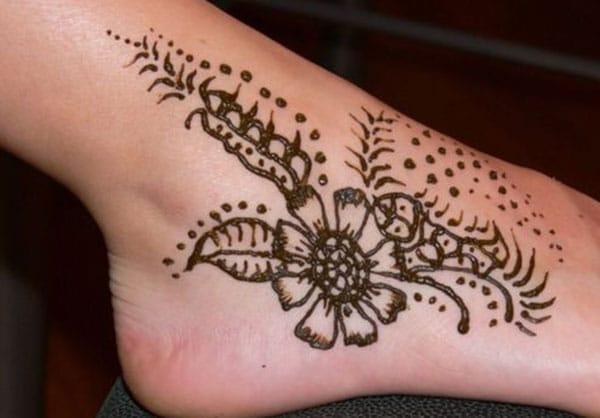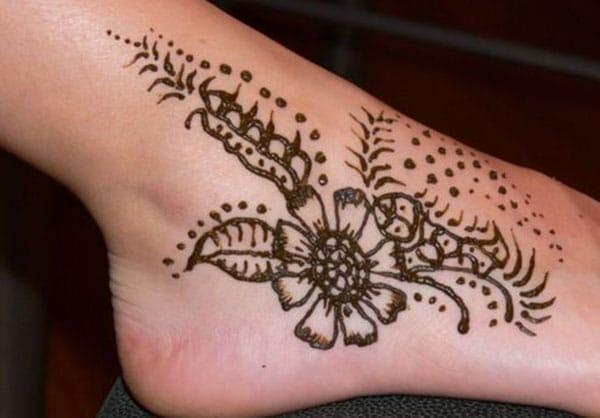 A simple floral design of mehndi design on feet giving a very admiring look. The flower and leaf design with polka dots has added uniqueness to the pattern. A beautiful design for occasions like get together, small functions and parties.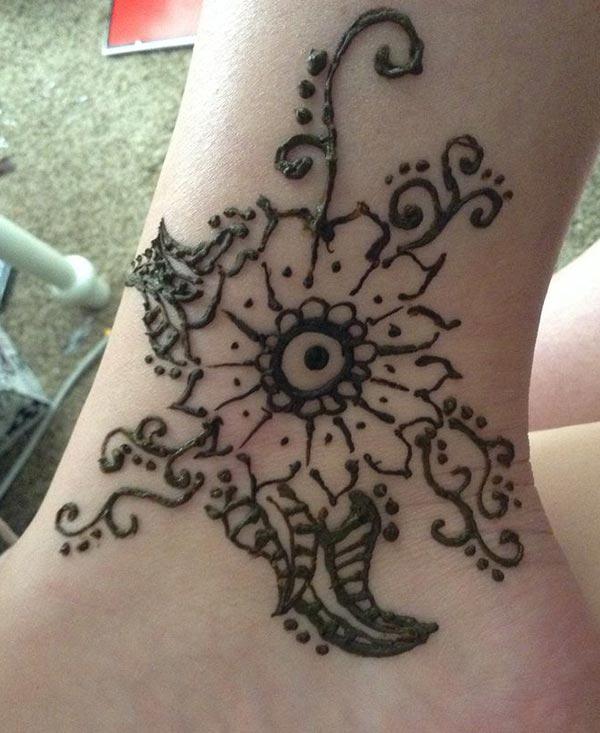 Eye catchy floral mehendi design on feet for mehendi lovers. The simple big flower combined with curvy extensions goes with any occasion.  The flower spread all over the ankle gives an attractive look and creates a good vibe around you.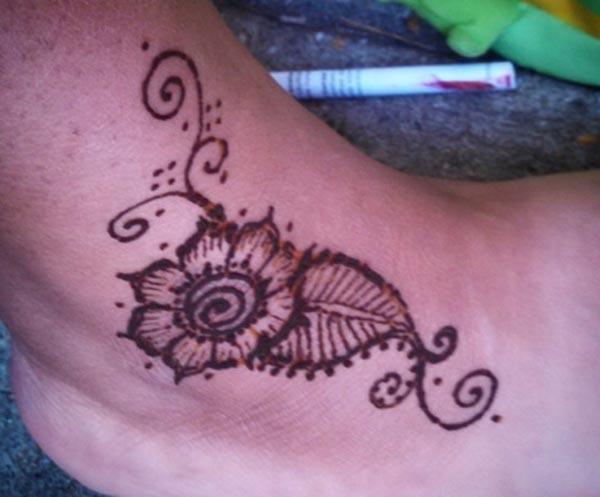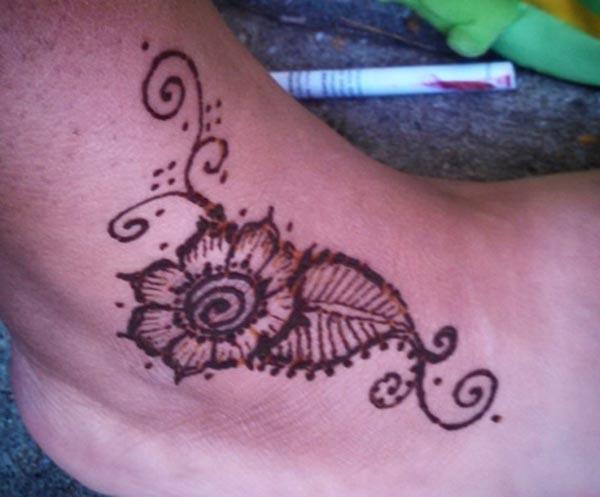 The striking mehndi design is suitable for any girl making her look more beautiful. The easy yet detailed design adds glitter to any look you want to put on. Suitable for any occasion, giving a stylish look with this cute design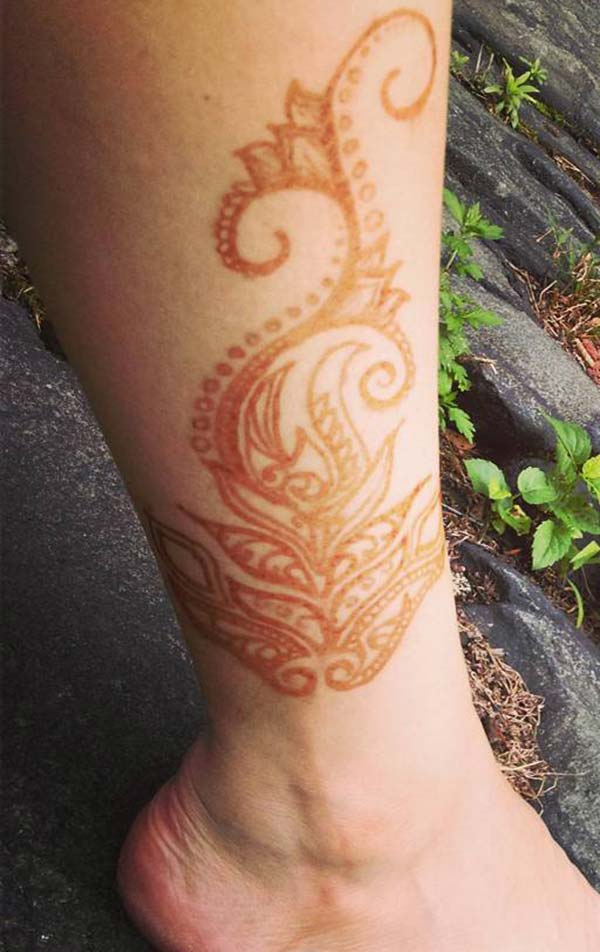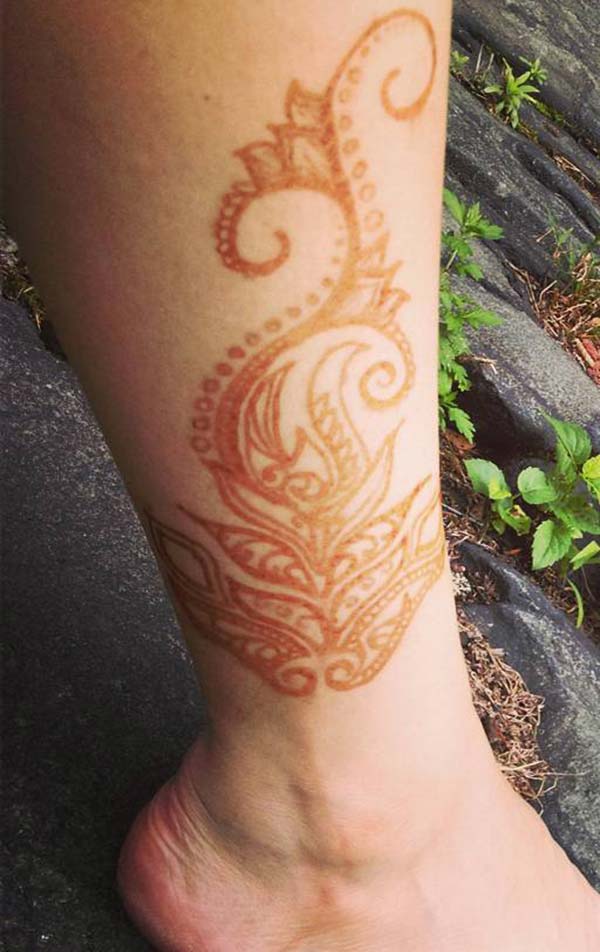 The mind-blowing mehndi design on feet making you feel royal and superior. The magnificent design of leaves and vines is perfect for a marriage occasion. The designs are easy to make and look decorative on any feet creating a feel-good vibe.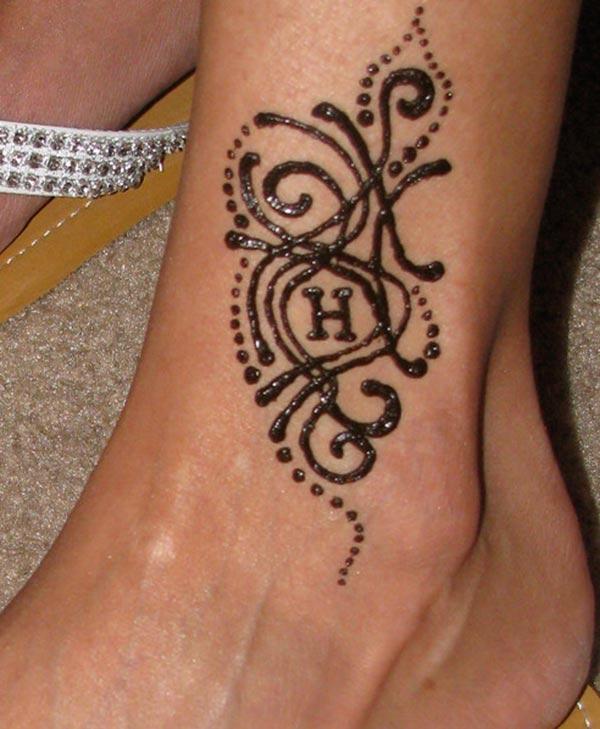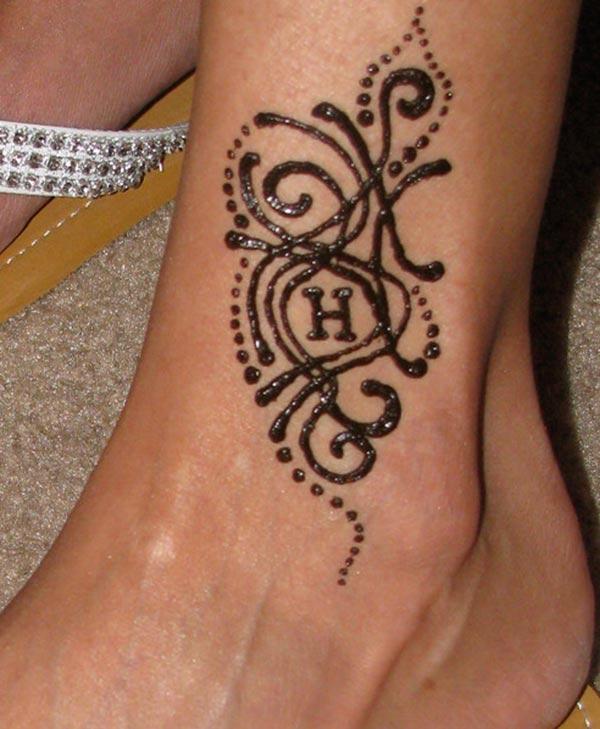 A gorgeous attractive henna tattoo with initials of self or beloved ones. The fusion of modern design with traditional henna is a new tattooing trend. This design depicts the bold and courageous free-spirited womanly attitude that can go with any attire, best with casuals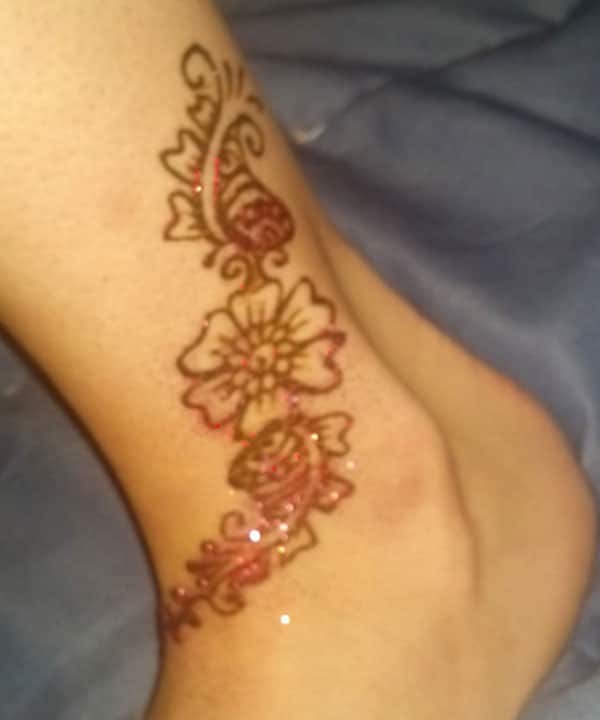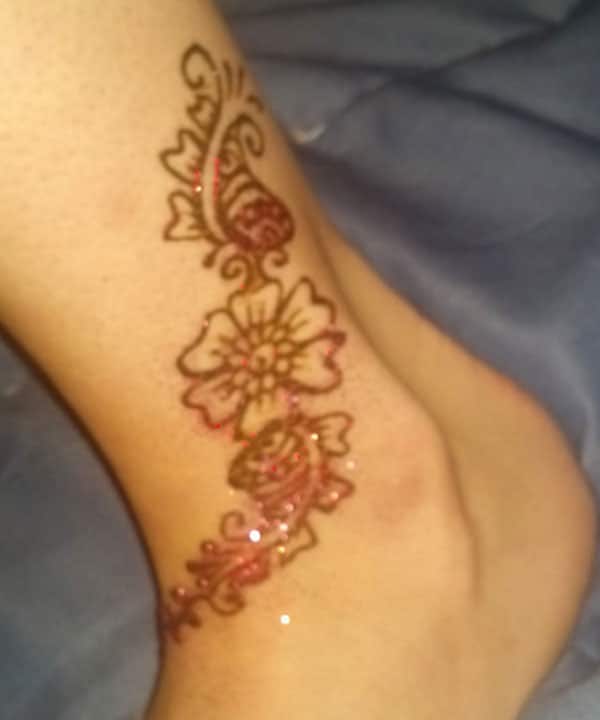 The elegant and simple mehendi design for any easy going personality. The simplicity and decorative design showed the free-spirit attitude of the woman. A design that can fuse smoothly with any attire, be it casual chic look or a traditional function.
Click below for more ankle mehndi designs