Backhand Mehndi Design – Part 5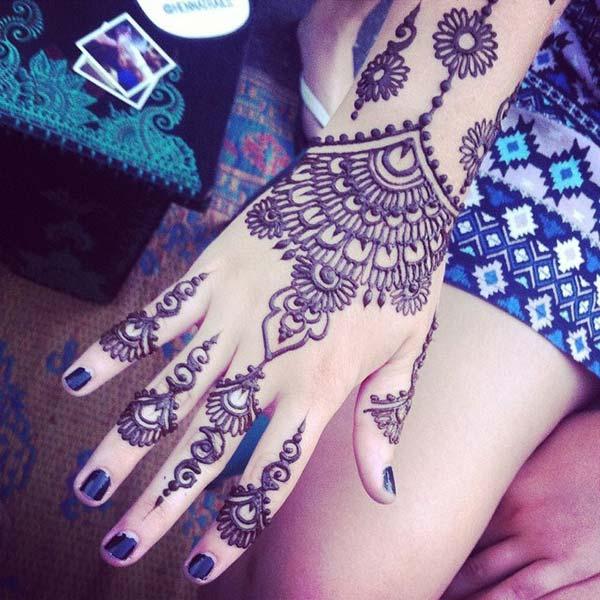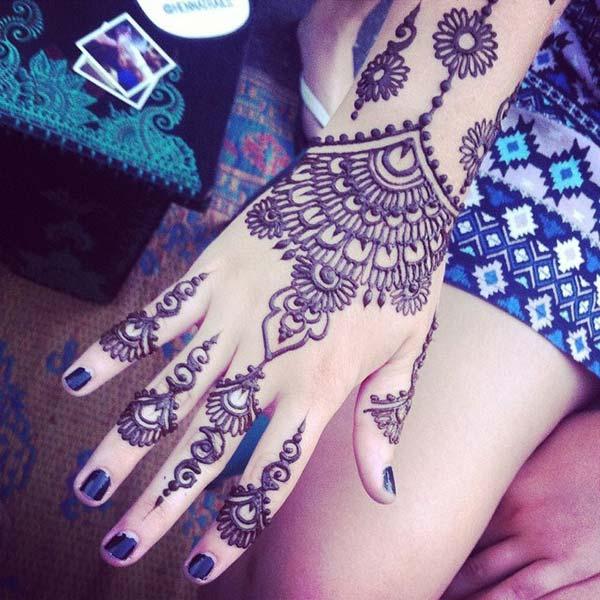 An arresting back hand mehndi design for Ladies and girls. This design looks like a chunky bracelet extending up to fingers. The design goes well with casual and formal attire on accessorizing with minimal jewellery.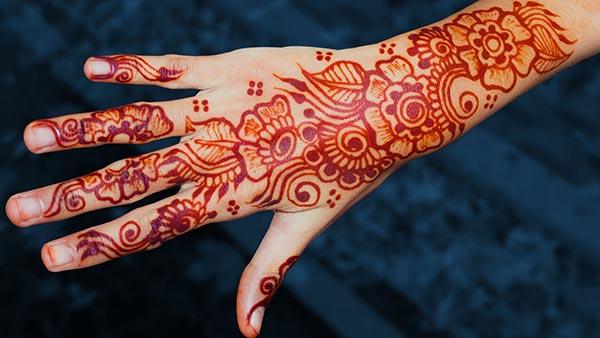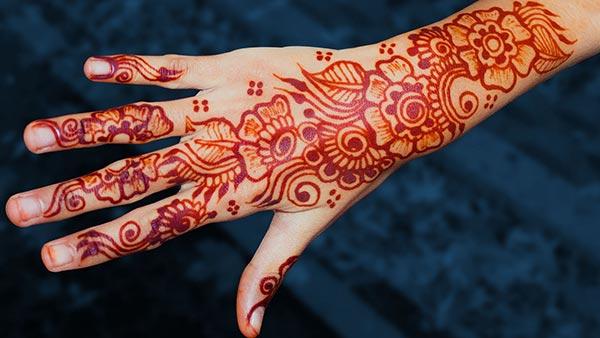 A heavenly mehndi design on back hand for Girls. This design is composed of flowers, paisleys, leaves and swirls. The designs are arranged perfectly to provide a beautiful display of patterns. These designs go well with any attire and chunky accessory makes it extra glamorous.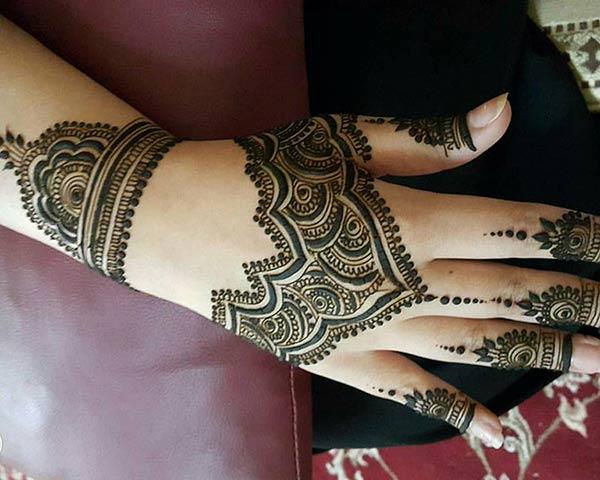 An impressive mehendi design on back hand for Girls. Mehndi designs are unique and brings out the best look on any hand. This design of miniature swirls inside a specific pattern looks gorgeous.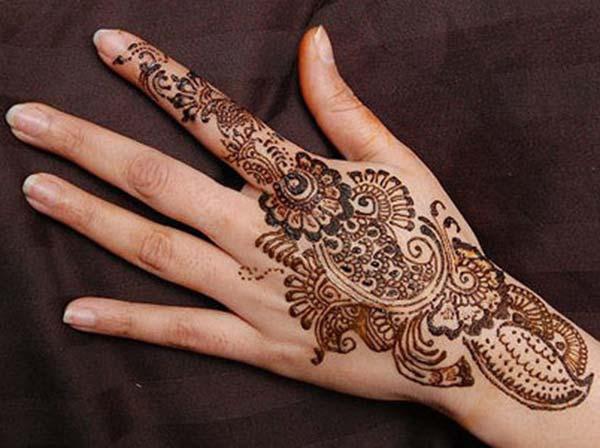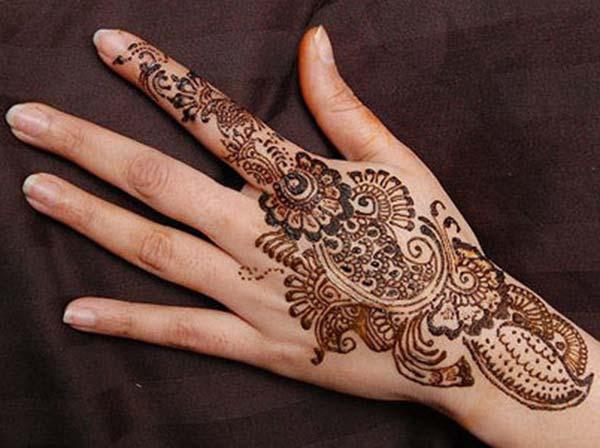 A delightful looking mehndi design on back hand for Women. The intricate pattern comprising of paisley, flowers and leaves looks killer on arm. Oh! And if you are looking for small coverage yet detailed designing, I think you should go for this.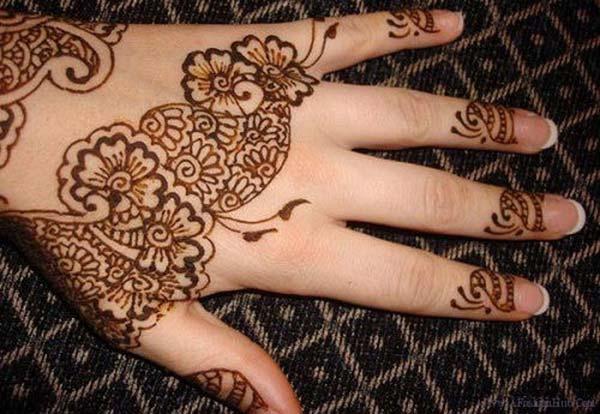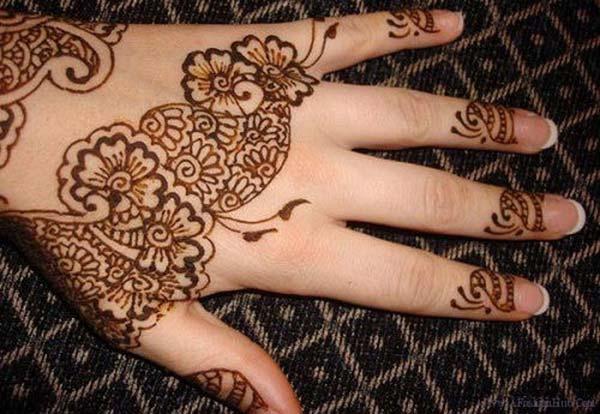 A pretty mehndi design on back hand for mehndi loving women. This design is very simple to apply and looks really good. The lovely combination of paisleys and flowers never fade away.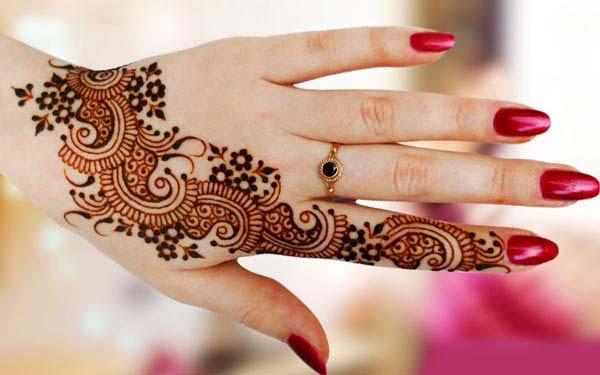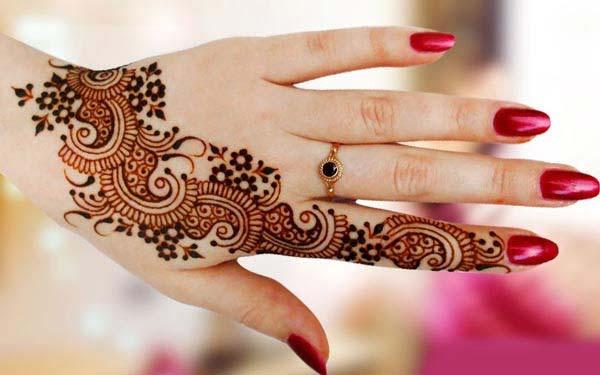 A wow mehendi design in back hand for girls. This single line design is the best go to for a quick henna patterning on hand. These design are not just minimal covering, these are also ultra-gorgeous on hands. Accessorizing it with chunky rings makes it look amazing.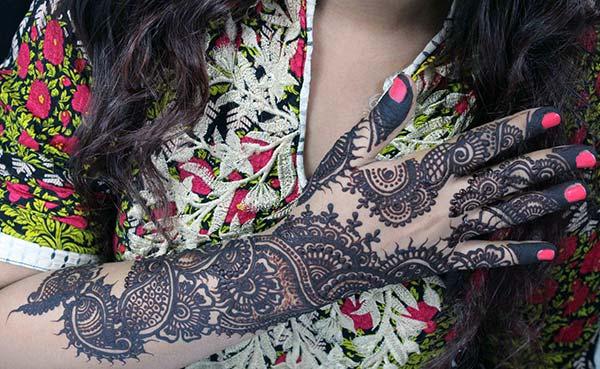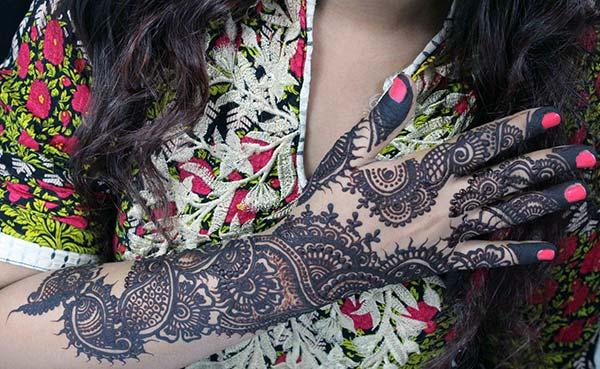 An extraordinary mehndi design on back hand for Ladies. This design gives an amazing touch to the feminine beauty. The paisley, flowers and swirls along with darkened finger tips completes the look of mehndi.
A charming back hand mehndi design for girls and women. The central circular design surrounded by floral garland is a treat to the eye. The area around the fingertips are darkened and single small flowers cover the fingers.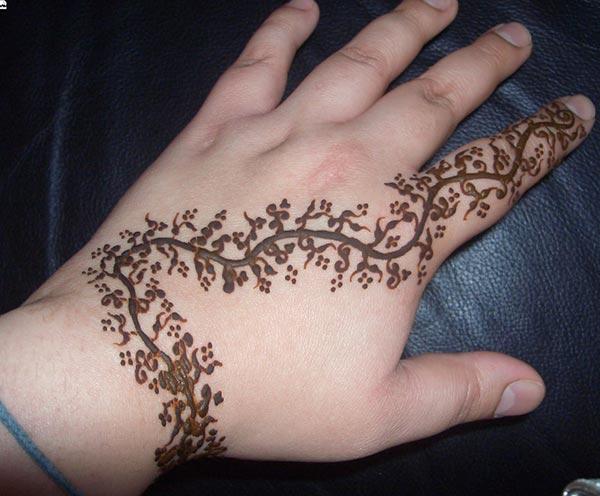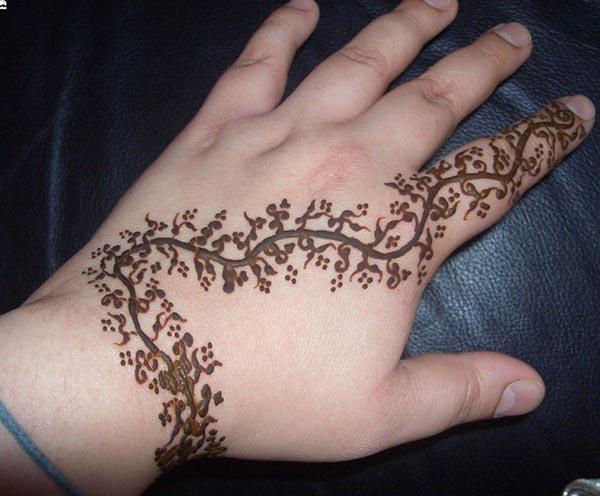 A creeper mehendi design on back hand for Women. This design is way too easy and simple to apply. The creeper is made of small swirls and dots. If you want to keep your henna simple, then this design is for you.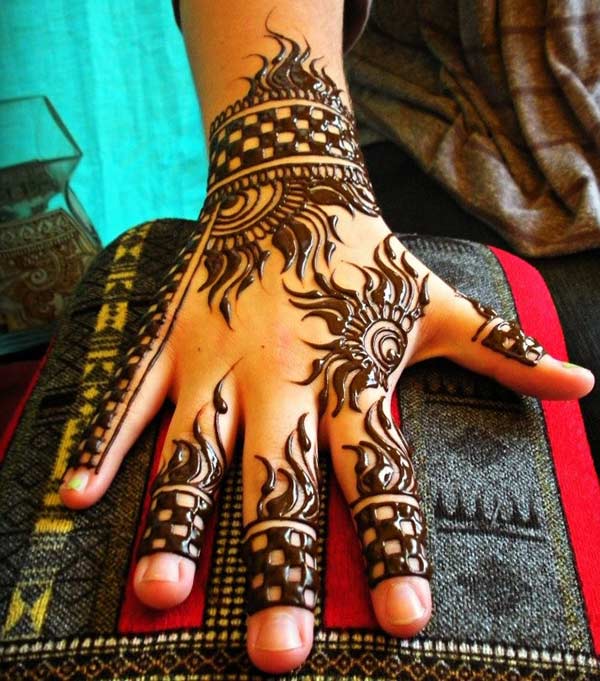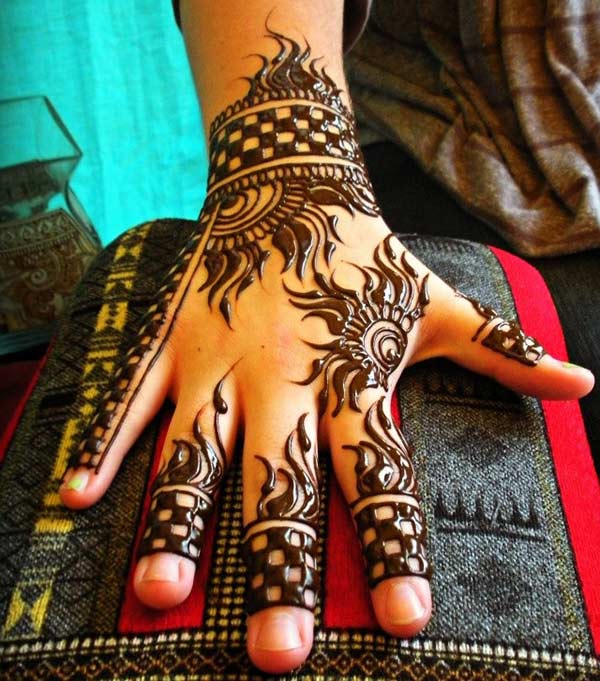 A stunning back hand mehndi design for Girls. The sun like designs looks stunning with the backing of checkered patern. These type of geometric designs on incorporation into henna has made it unique.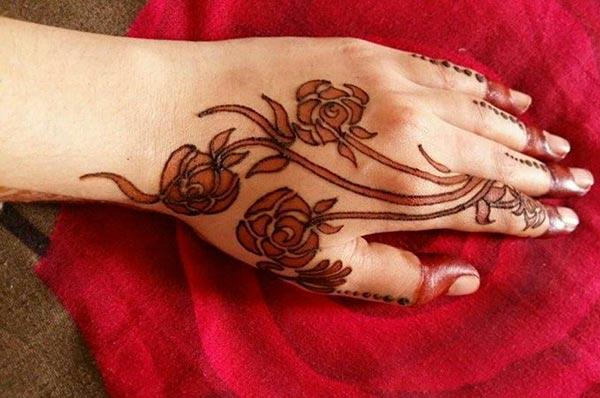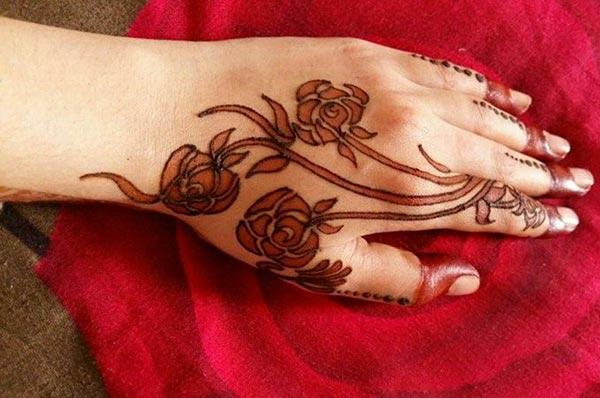 Rose mehndi design on back hand for Women. This design on rose with its stalk extending to the index finger is a new form of pattern in henna designing. The beauty of the roses are absorbed into the hands of the wearer.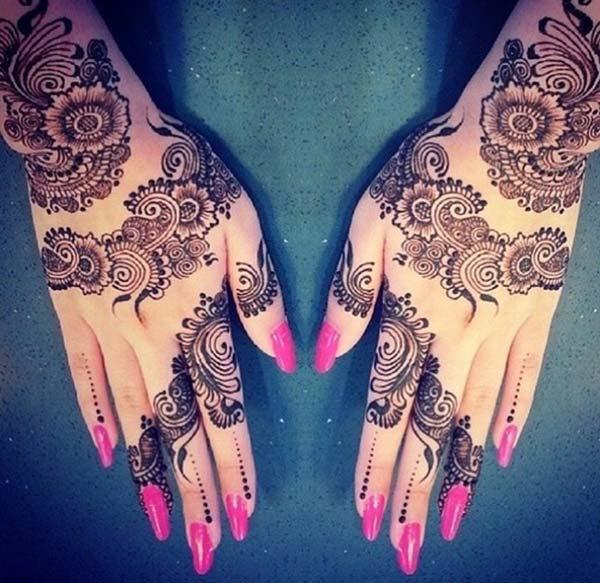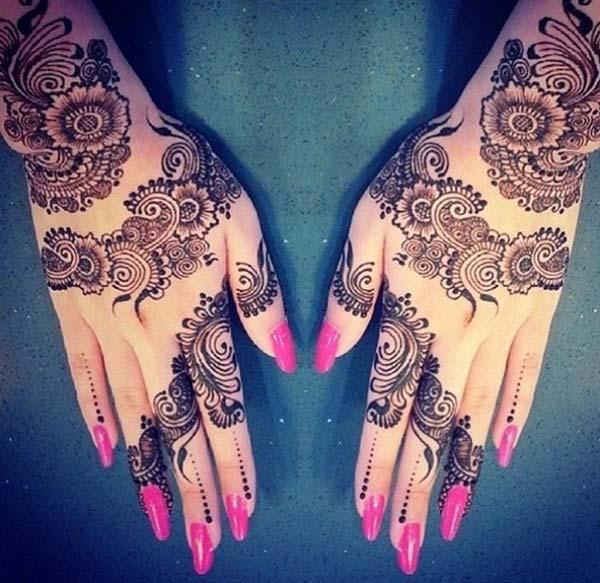 A striking back hand mehndi design for ladies and girls. The bangle design are popular now-a-days for its unique appearance. The paisleys, flowers and leaves are beautifully combined into the bangle design.
Click below for more backhand mehndi design