Mehandi designs for ankle – Part 2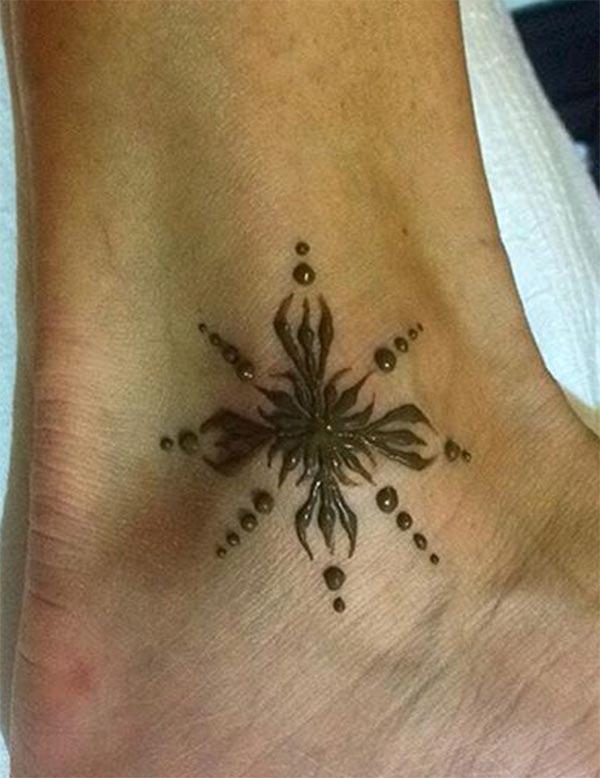 Easy, simple and appealing mehndi design anywhere on her ankle. This design though small reveals a lot more of the person's character. The sun-like design depicts the bright and shiny attitude of the person. This stylish mehndi design will look stunning for a party wear or any casual dressing.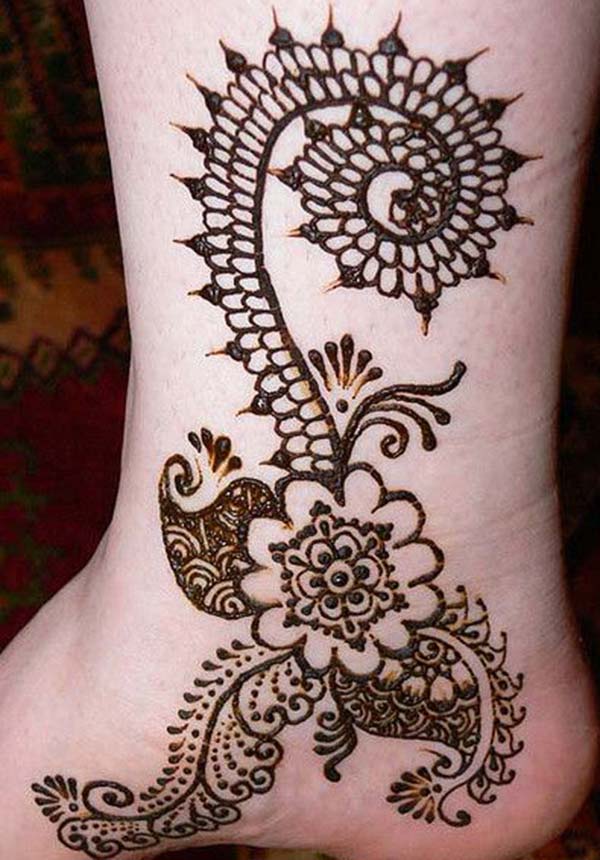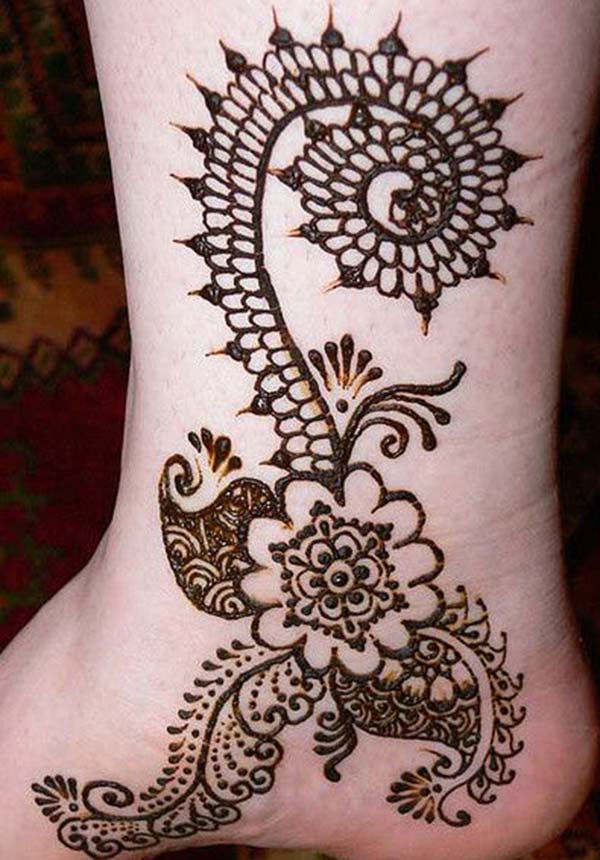 A majestic looking mehendi design that can give women a dream look. The large flower with mango leaves and spirals makes this design marvellous. The design showcases the Indian culture and goes great with any traditional dressing giving a woman a boost to her pride.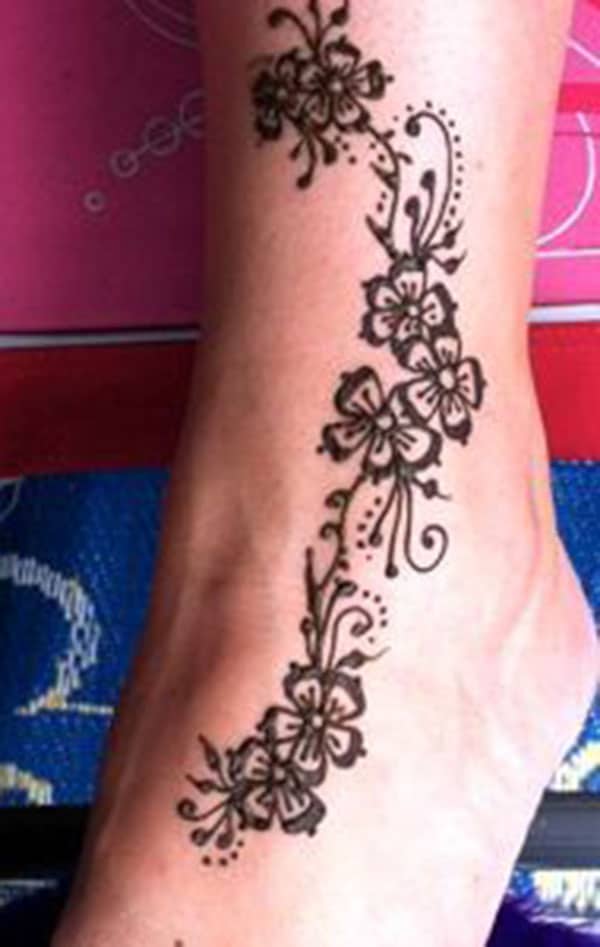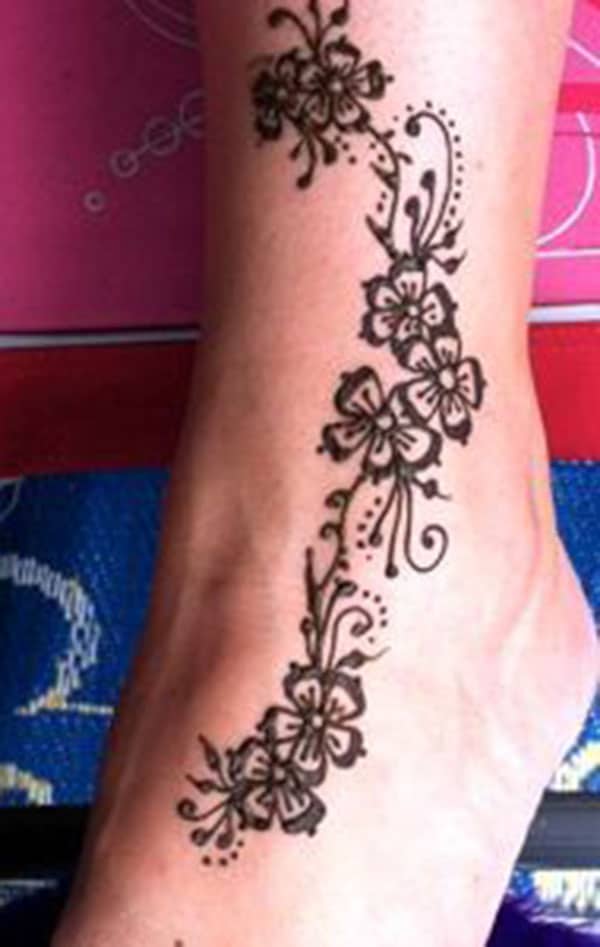 Lovely floral mehendi design spread all over the foot displaying the feminine love for beauty. Very detailed and elegant design showcasing the beauty of flowers in vine along with dots. This stylish mehndi design is perfect to flaunt a womanly attitude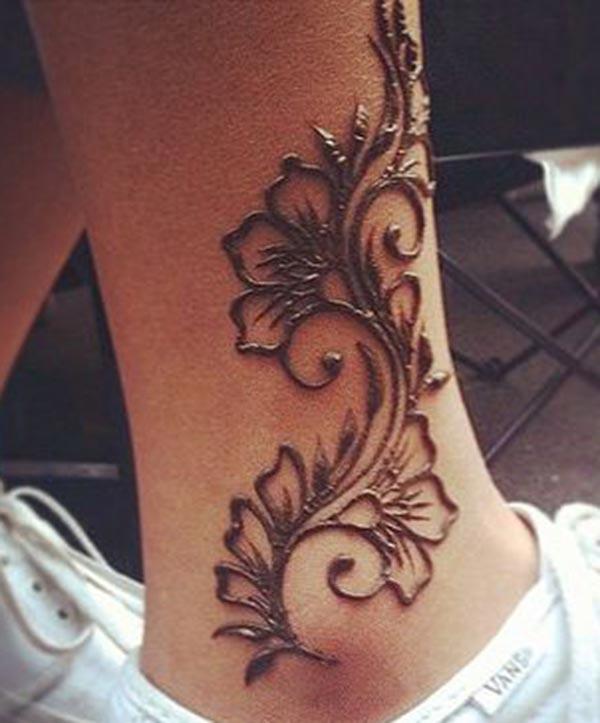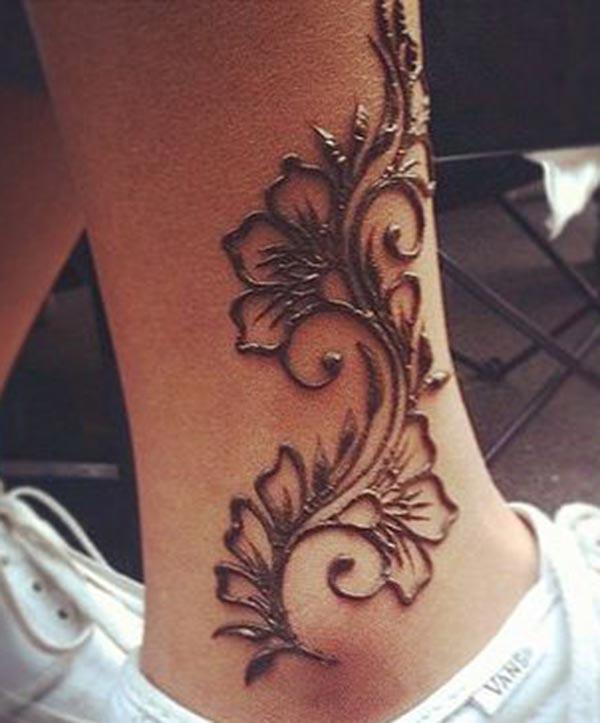 The delightful vine with flowers mehandi designs goes well with any chic attire. The lovely flowing design displays the easy going and adapting nature of the feminine attitude. The easy and simple design has a traditional as well as modern touch.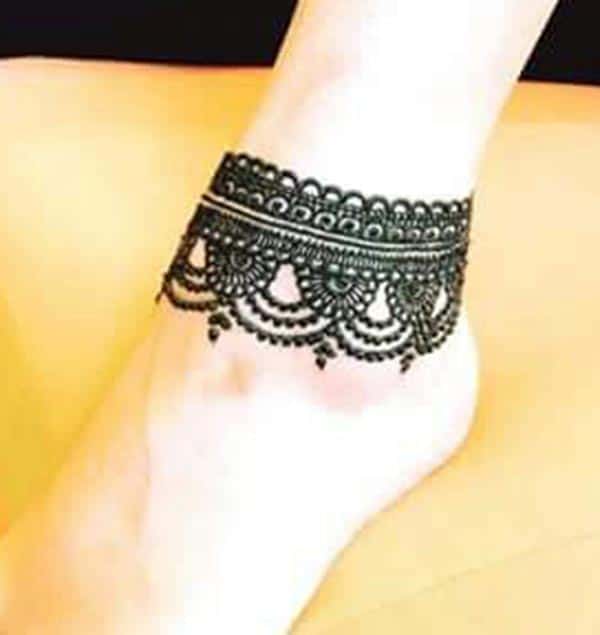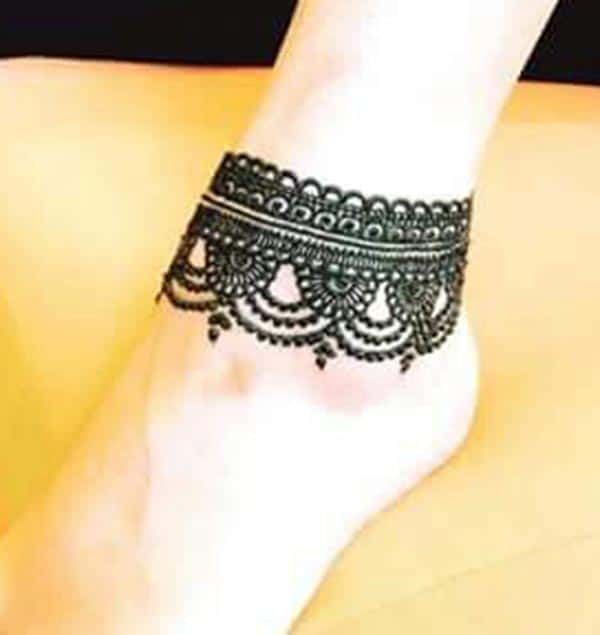 Fabulous anklet like mehndi design to give her a royal look. The detailed designs and dark colouring exhibit the hidden desire for grandeur. The design is simple and easy to create. Blends well for any occasion, be it a wedding or simply a beach outing.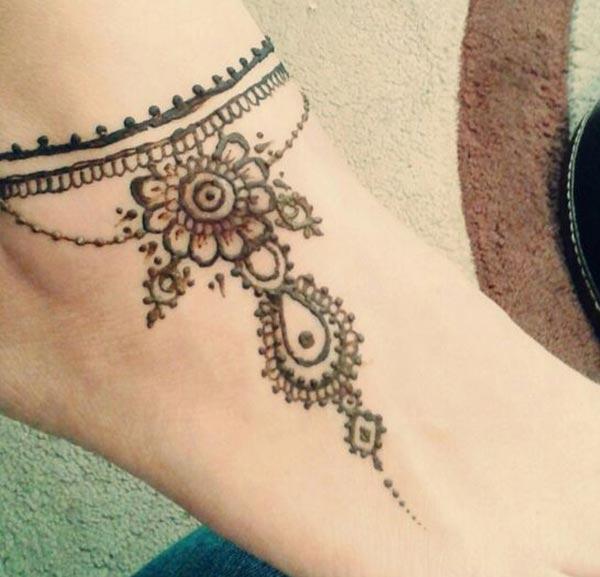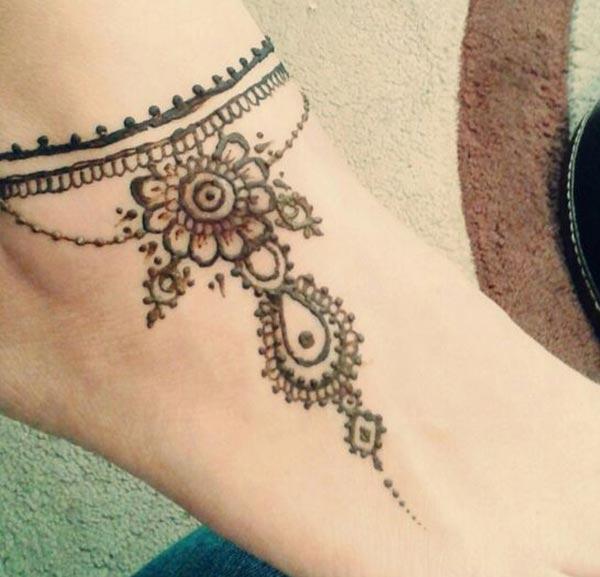 A decorative anklet made of mehndi for giving enhancing her beauty. The modern touch to the traditional anklet has nailed the trend right in the place. This gives a woman the freedom to express herself to the world as she wants. This also adds flair to traditional attire.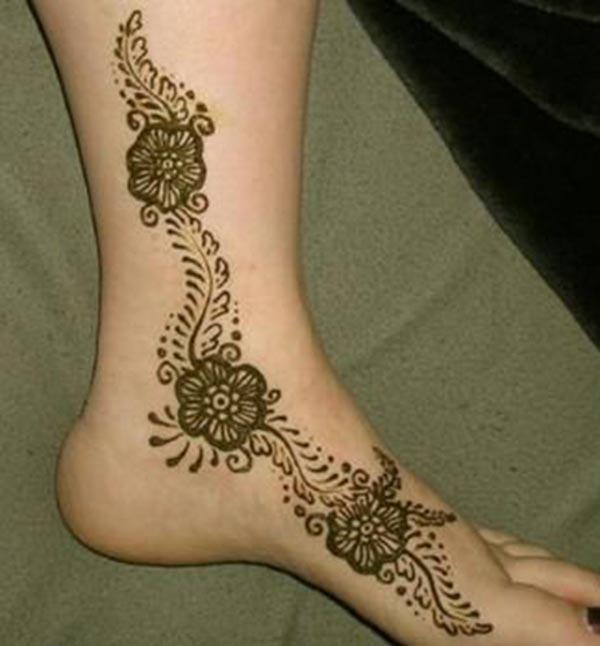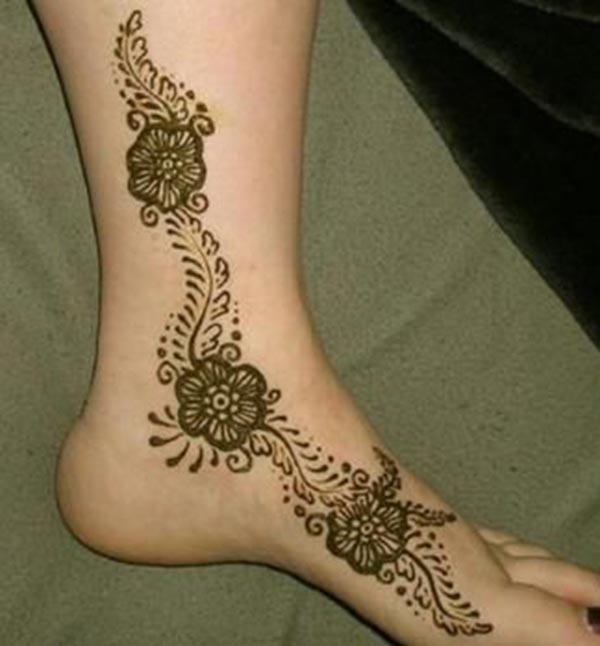 A beautiful mehendi design stretching all over the ankle. The detailed floral design with vine and polka dots add beauty to the work. This looks amazing on any feet embracing the feminine beauty. The design will go great with traditional dressing give a fresh look.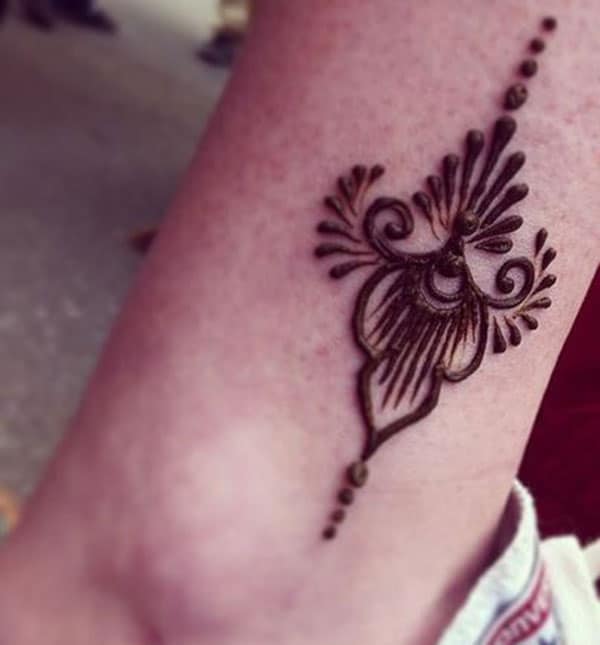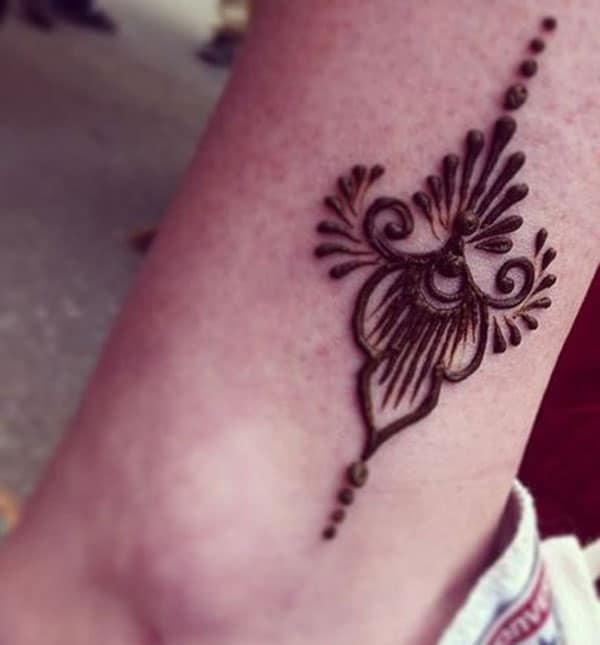 A simple mehendi design to uphold her sophisticated look. This easy and small design gives a stylish and smarter outlook on the personality. The design blends perfectly with any casual dressing and best convenient to wear for any occasion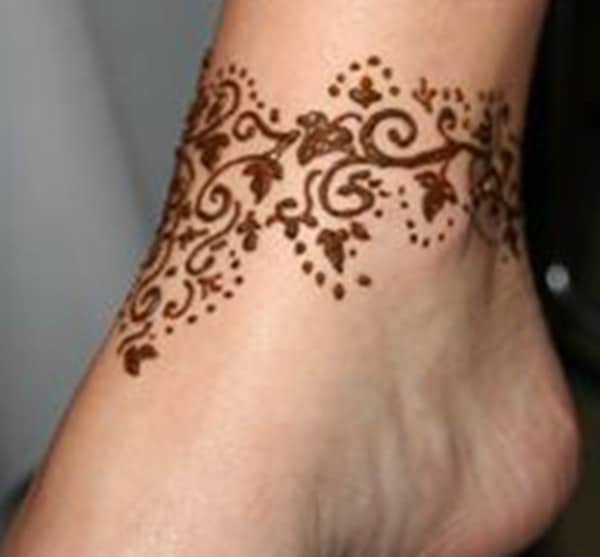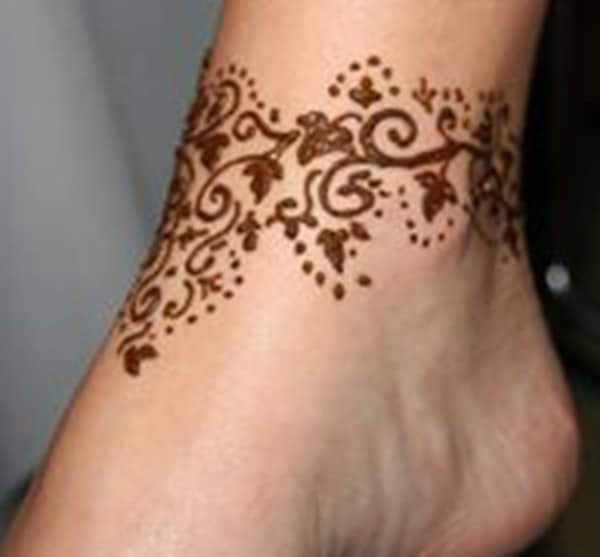 A catchy and elegant mehndi design anklet to adore her leg. The tiny leaves on the vine with polka dots brings out the real beauty of the woman's feet. A design that can be displayed proudly in any type of attire.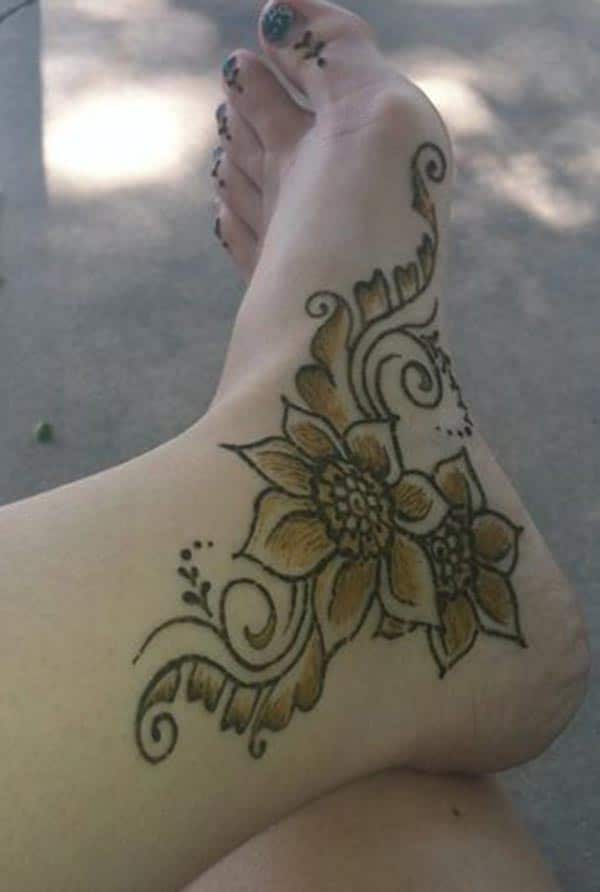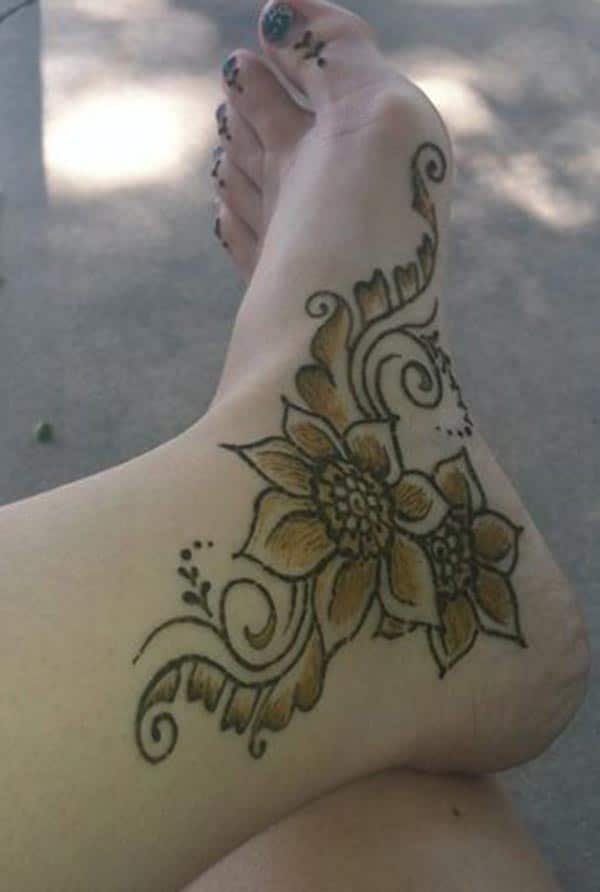 Lovely big mehendi design decorating the ankle giving a grand look. This design has big flowers with beautiful vines spreading all over and shading that gives a textured look. The designs are suitable for any events and go well with any attire.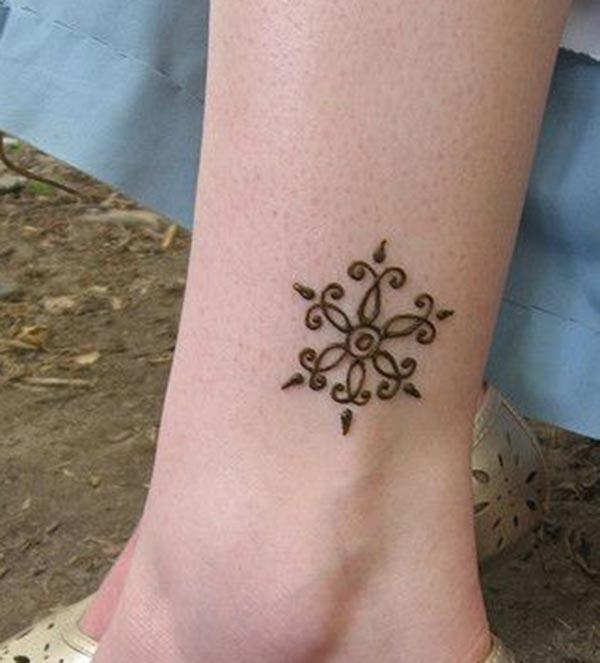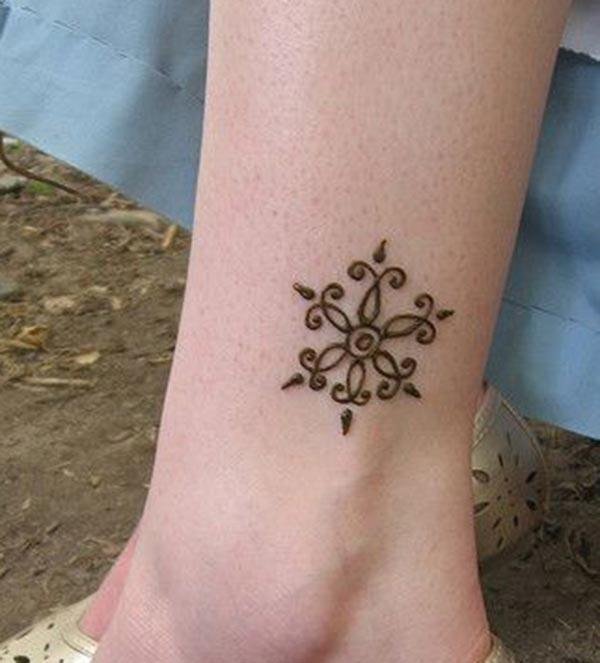 Cute and simple mehandi designs on the feet for courageous females. The small and pretty pattern brings out the uniqueness of the feminine attitude. This easy design looks spectacular for any celebration from partying to looking great in wedding attire.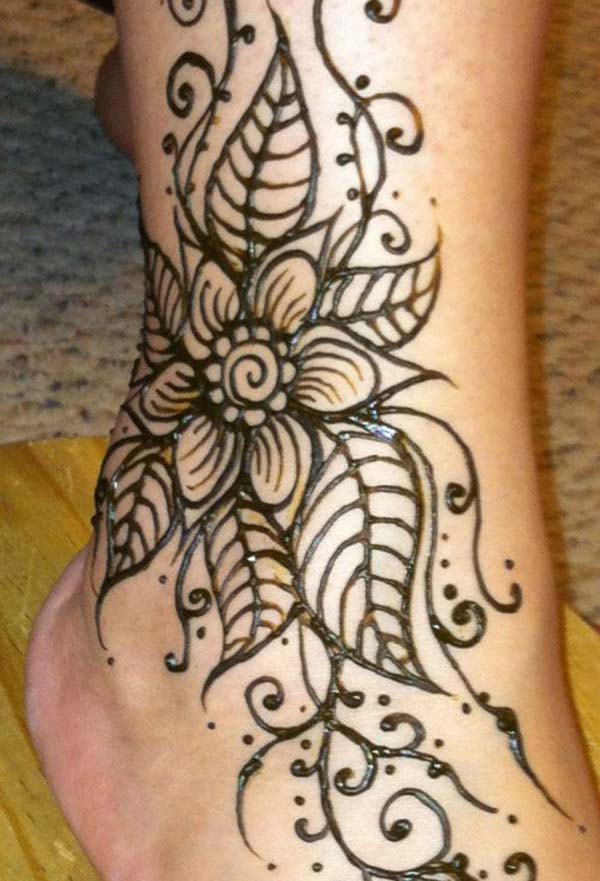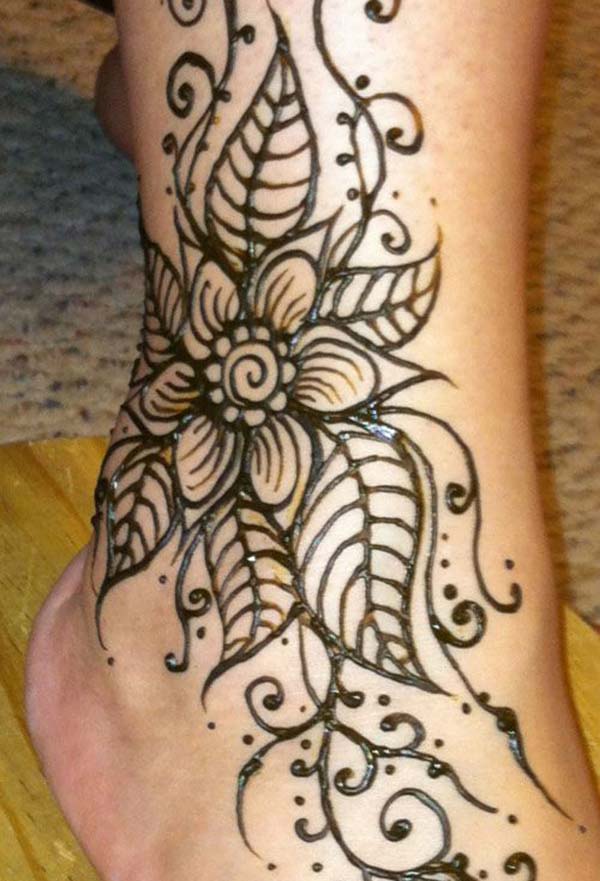 Amazing floral mehendi design for her beautiful feet. Big flower with 6 leaf petals and pretty vines spread all over the ankle gives a magnificent look to the design. The fusion of tradition and modern touch looks bold and adorable
Click below for more ankle mehandi designs