Mehandi design for backhand – Part 1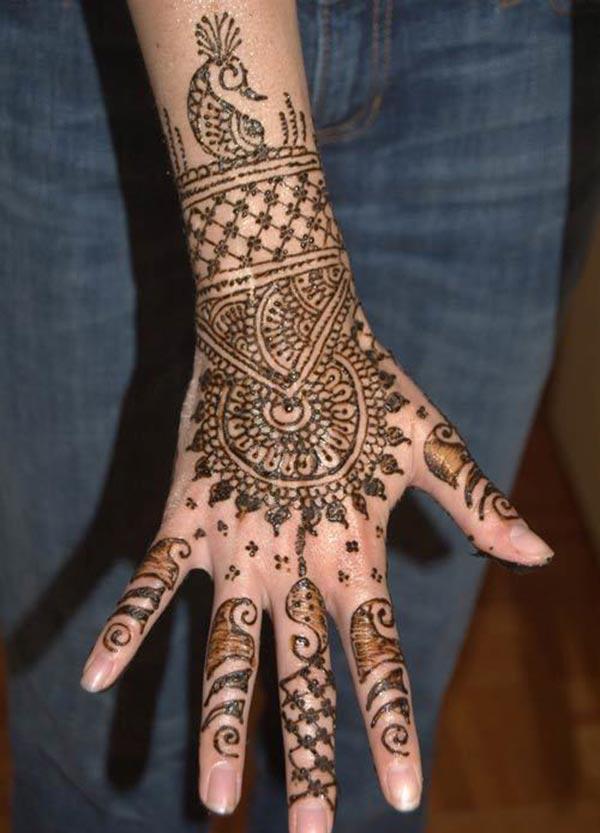 Cherish the beauty of feminine hand with a heavenly back hand mehndi design. This simple and beautiful mehndi will look great on anyone especially on the bride on her wedding day. The unique finger design and large centric traditional design goes well for occasions like wedding and functions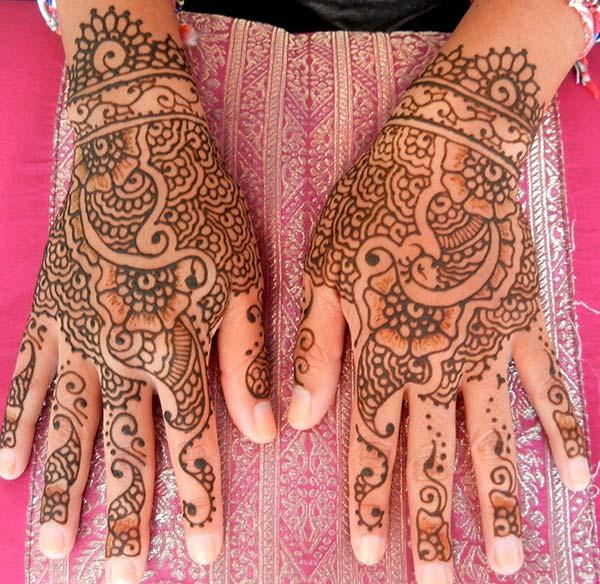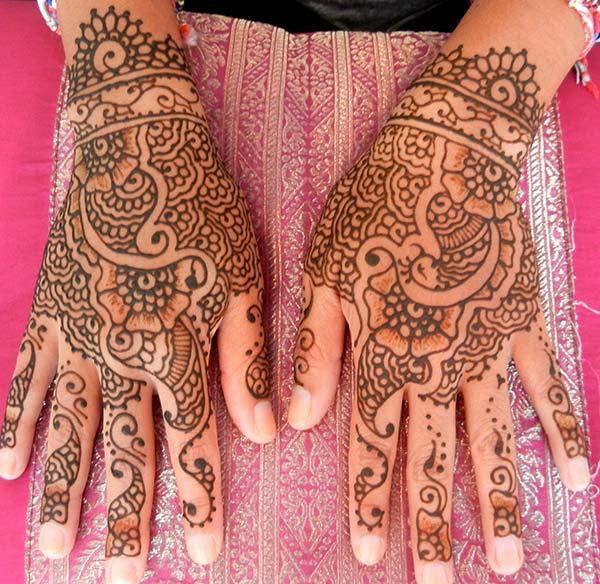 A mehandi design is complete only with traditional mango leaf and peacock pattern in it. Beautiful combination of floral patterns within the traditional style makes this design stand out on any hand. This design will look amazing on a bride who loves simple design that is delightful and appealing at the same time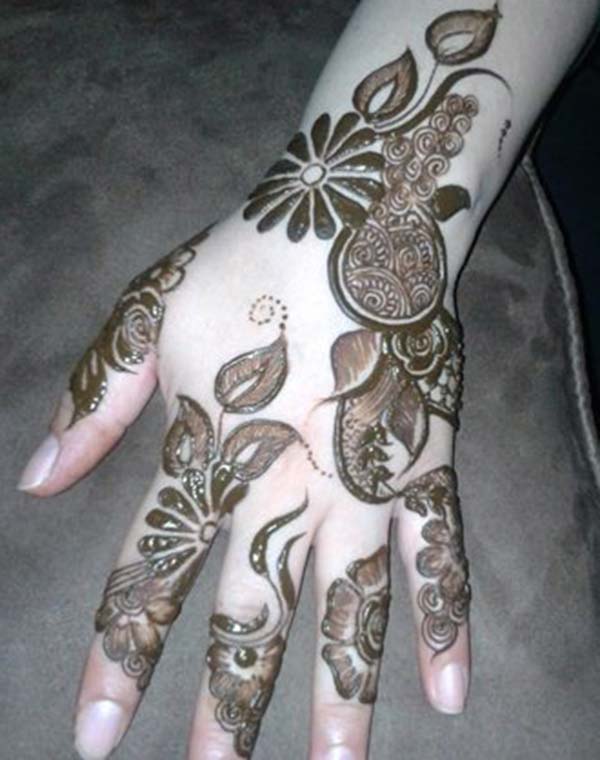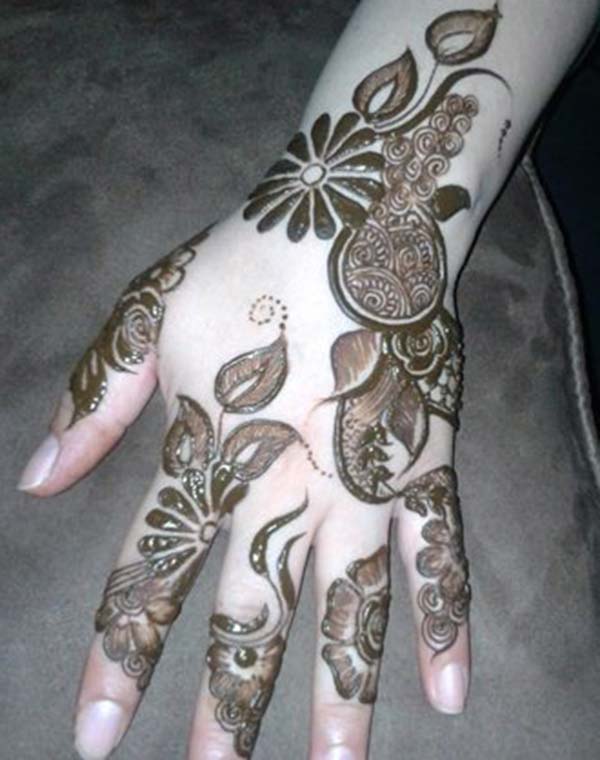 An eye-catchy modern mehndi design looks exactly like this with broad and darkened patterns. This design comprises of floral and leaf patterns that are elegantly placed without clustering. A perfect design to carry with any fancy attire and look stunning in the functions.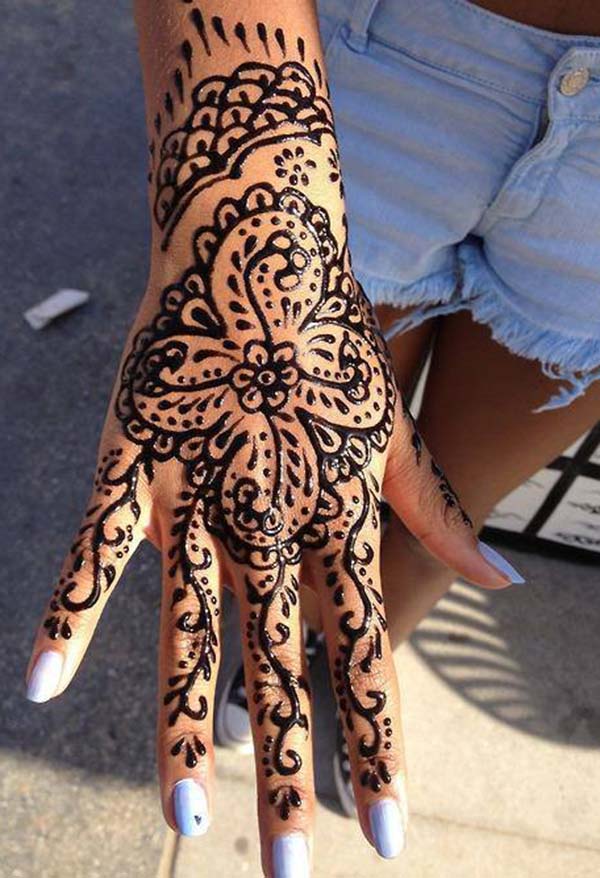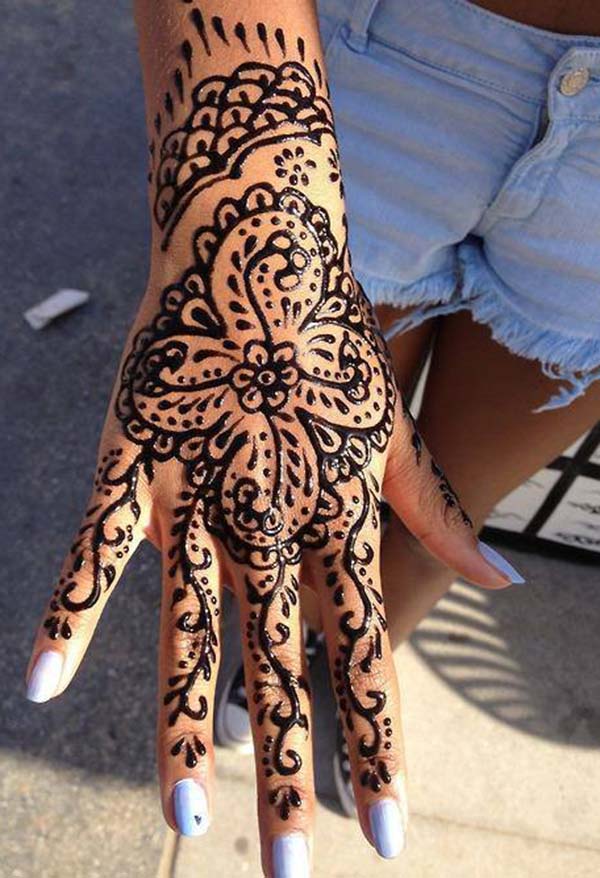 A simple mehendi design on a backhand that is captivating and good-looking. This easy to draw design is a combination of dots, vines and flowers. This mehendi can be worn with any attire from traditional to casuals and for any event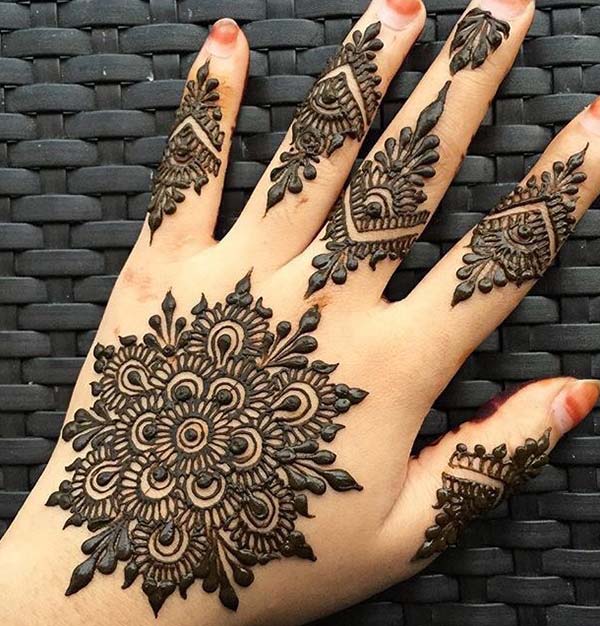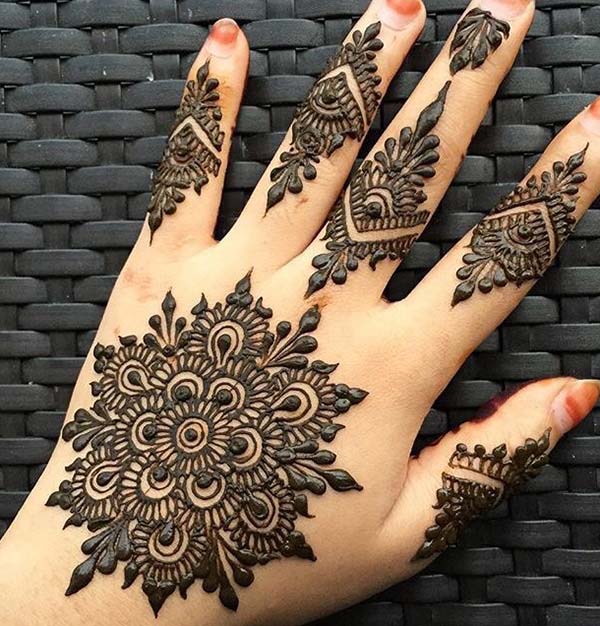 Beautiful, charming bank hand mehndi design that is capable of making anyone fall in love with mehndi. This detailed yet simple mehndi design looks stunning on hands with broad palm. The floral design will go amazing with any attire and best for festive celebration moods.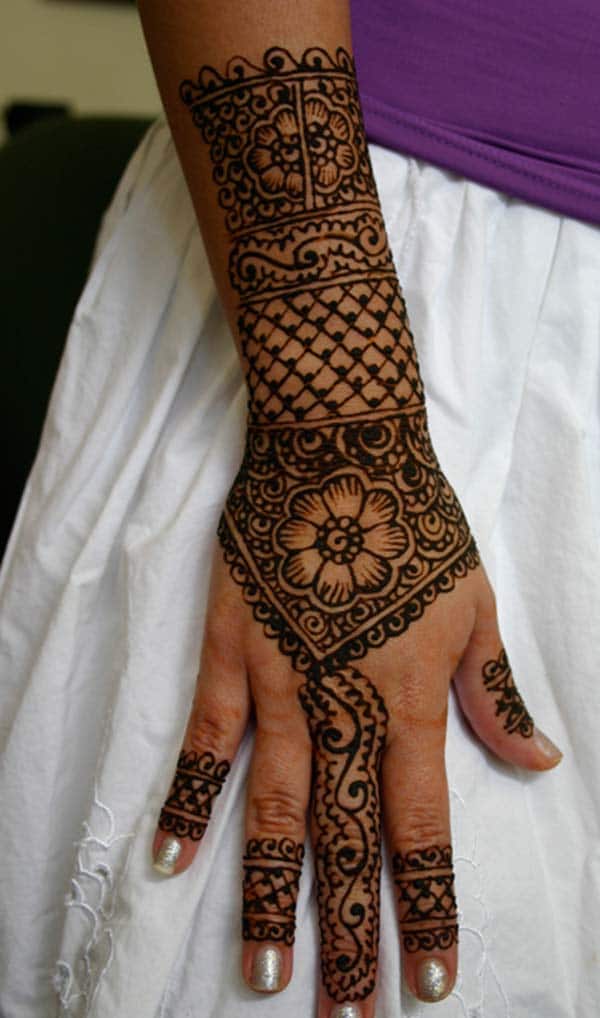 A simple elegant backhand mehandi for a woman who loves herself truly. This simple floral design extends long enough to the forearm and little towards the fingers make it unique and pleasant looking. A design that will go smoothly with any attire and best for a casual day outing with friends and family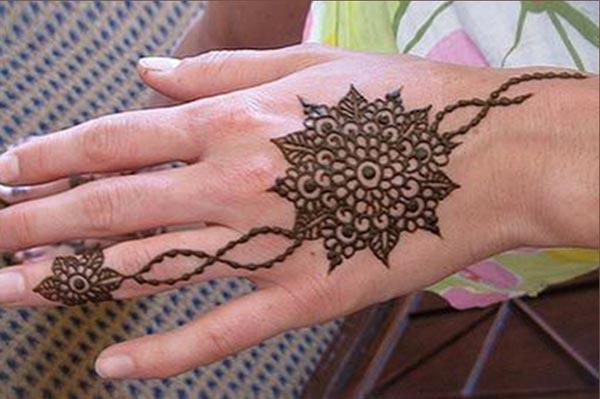 A delightful cute backhand henna design for the simple loving feminine attitude. Simple yet bold design that looks like a bracelet with ring adds glamour to the womanly look.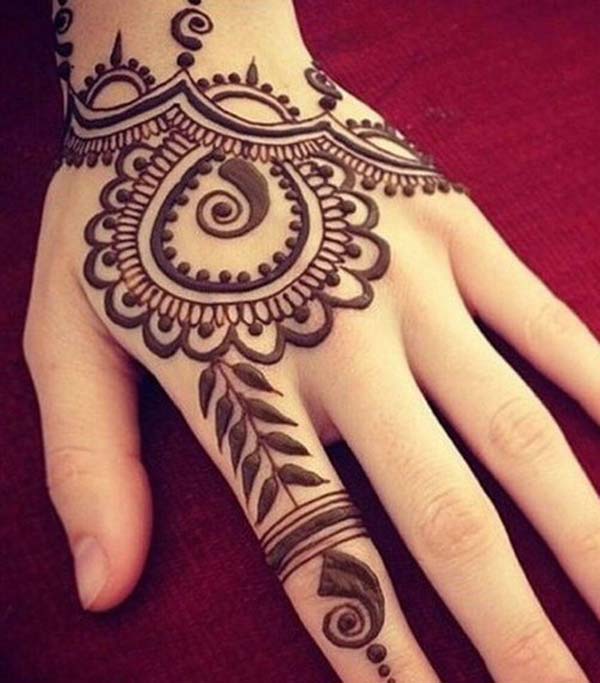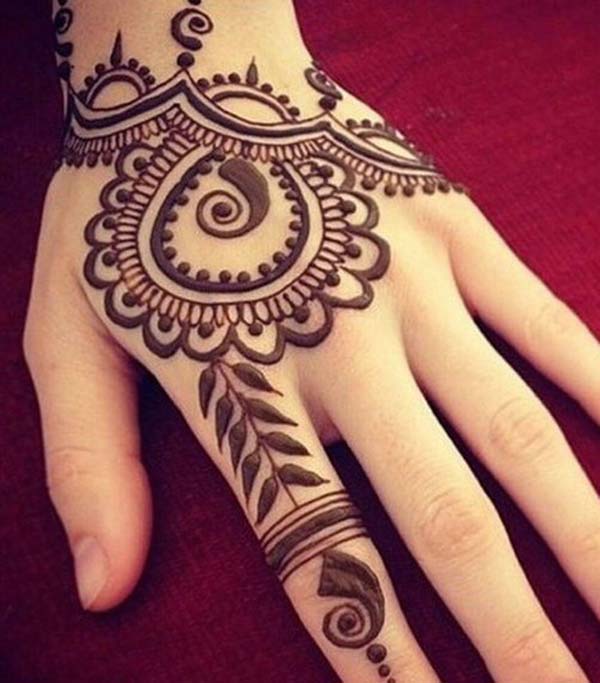 A mesmerizing unique backhand mehendi design for the women who love the uniqueness. Bold catchy and elegant is what this design depicts on the hands of a woman who carries it. With a slight tribal look, this design can be carried with any modern attire and shine stunningly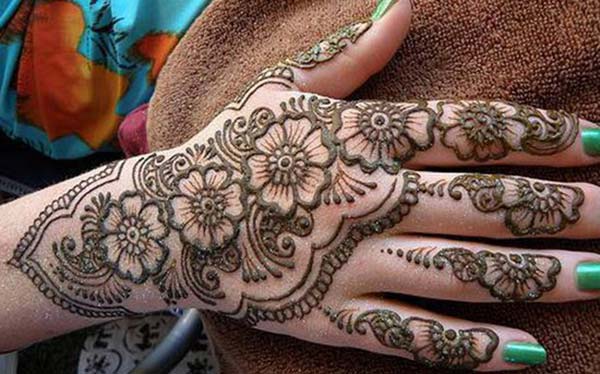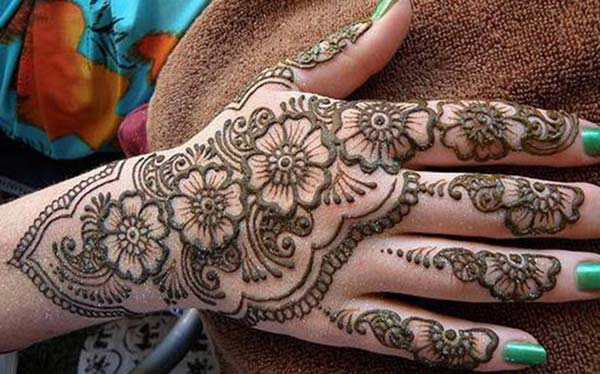 A traditional henna design on backhand adds glitter to the feminine character. This beautiful floral design is elegantly arranged to make an appealing pattern. Looks enchanting on broad and long-fingered arms and best for occasions like weddings and functions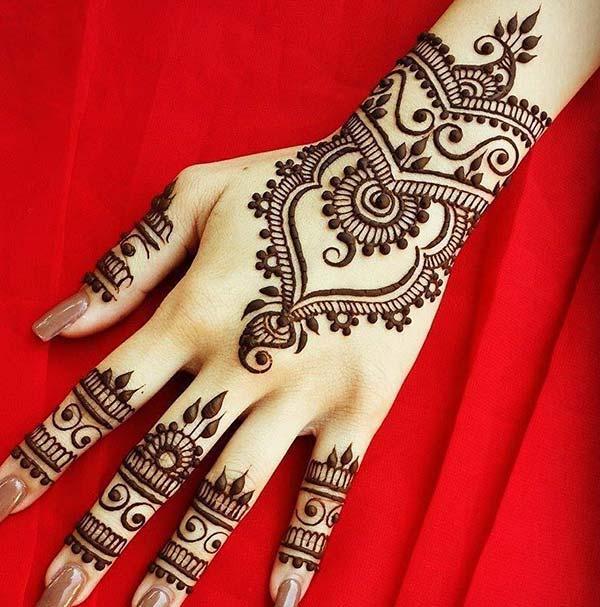 A modern backhand mehndi design for bold and stylish feminine characters. A mix of traditional mango leaf pattern with modern designs gives this design a special appeal. Perfect for daily wear and goes beautifully with all the modern wear giving a tattoo look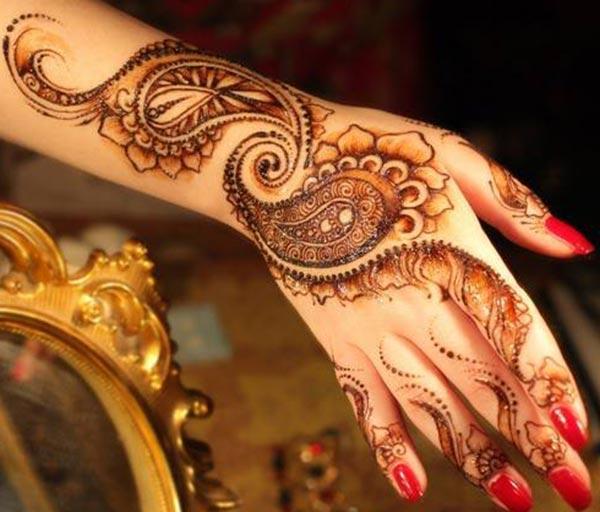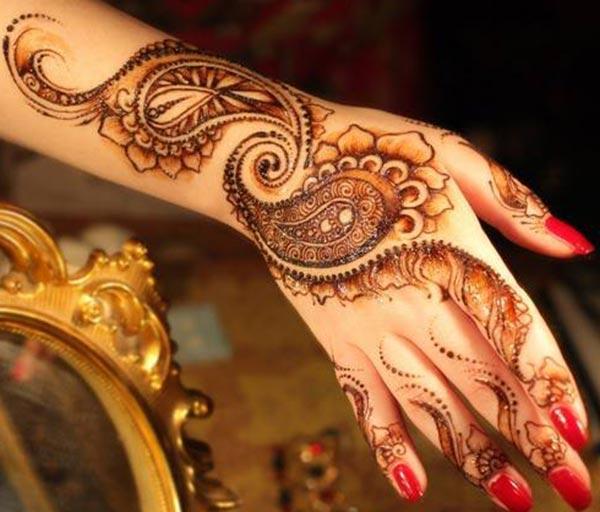 Mind-blowing back hand mehandi design with 3D effect is what this design displays. A mix of modernity with traditional design adds enchanting glamour to the woman who wears its. This design looks amazing on the arm of the bride and occasions like wedding.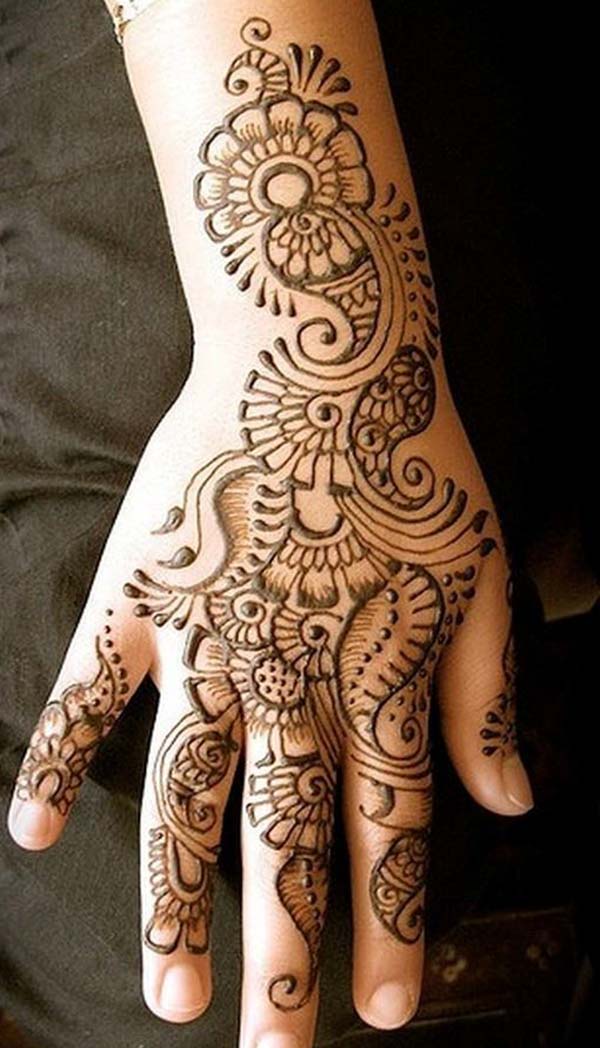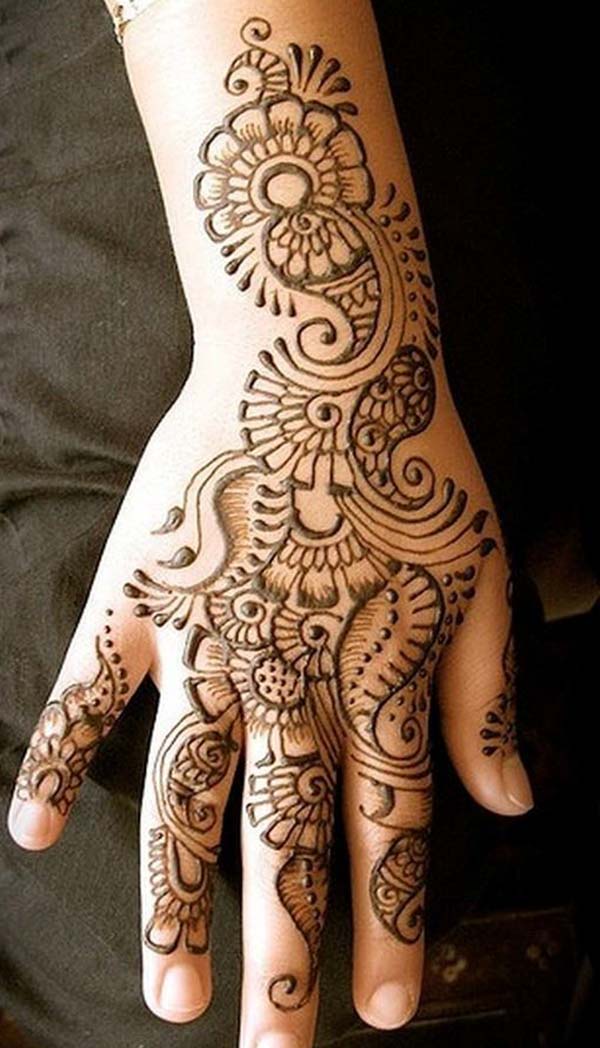 A good-looking backhand mehendi design to boost the feminine outlook. A wonderful combination of floral and mango leaf pattern with dots has made this design unique and captivating. This design will look stunning on the arm of the bride who loves the simple mehendi design and perfect for wedding occasions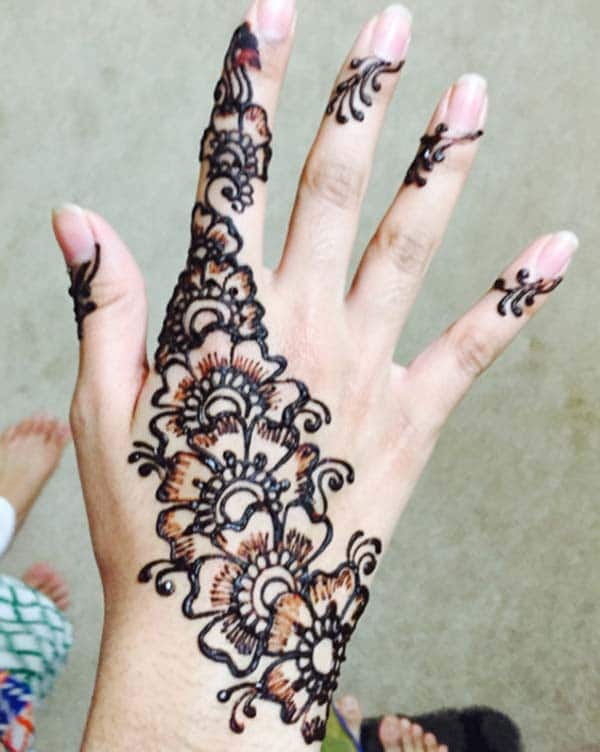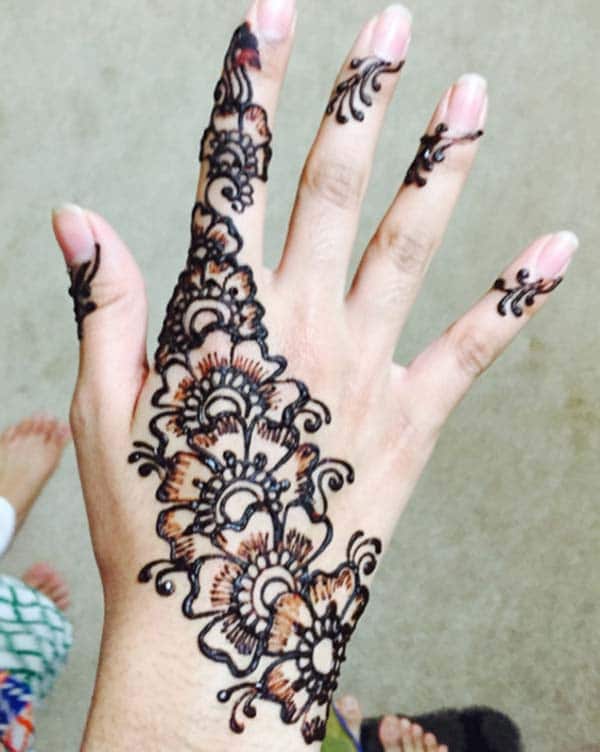 A pretty traditional backhand mehndi design for those elegant and beautiful souls. This floral design with shading is easy and simple to make with less detailing and coverage.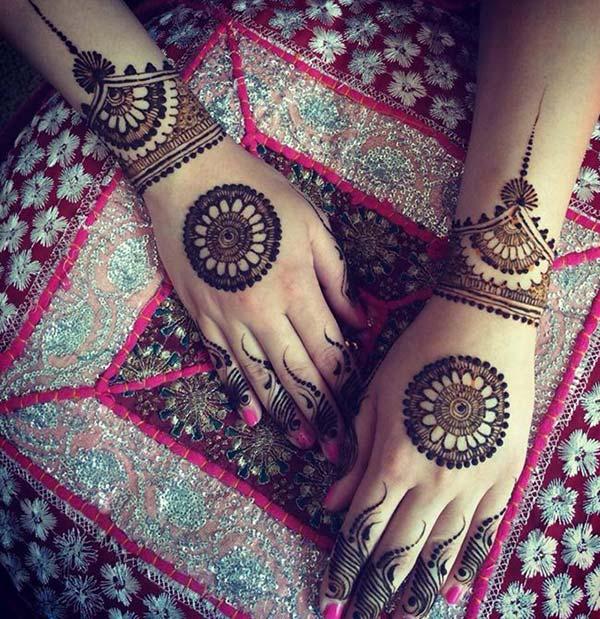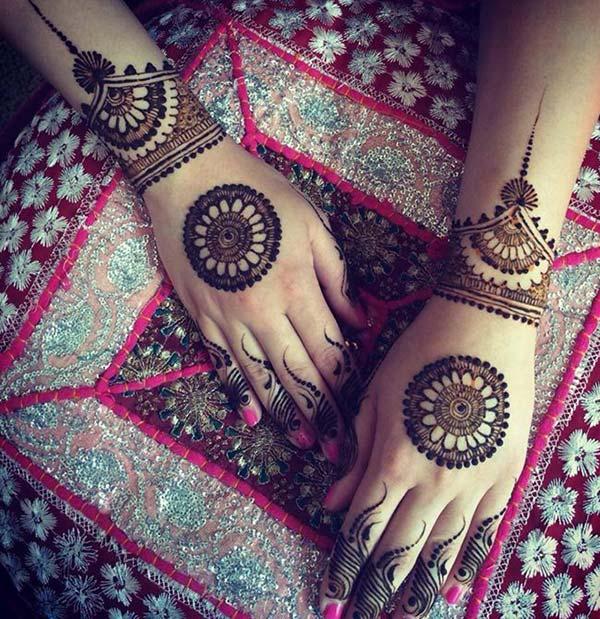 An awe-inspiring back hand mehandi design to look your glamour best on any day. This traditional design with a twist of modern styling gives dazzling appeal to your look.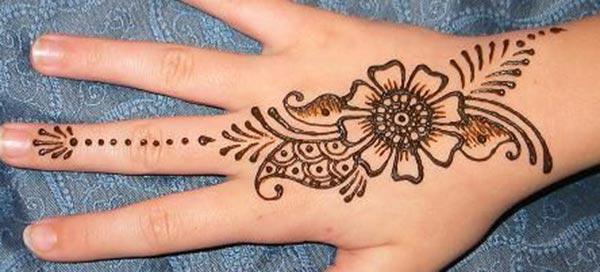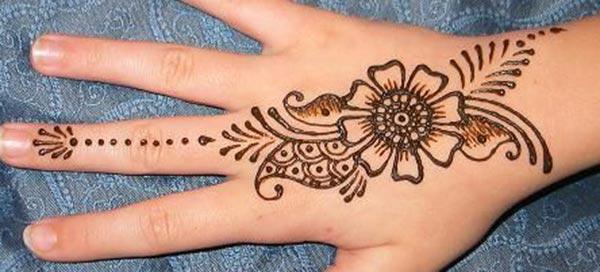 A simple backhand mehendi design to make u feel confident and happy. This easy floral pattern from the traditional designs had adored the hands of a woman from ages and never lost its charm. 
Click below for more backhand mehandi designs