Finger mehndi designs – Part 4
Mehendi designs are applied in different parts of the body. The latest addition to this is the application on fingers alone. A variety of design can be incorporated into finger designing. A marvelous finger mehndi designs makes you look fashionable and glamorous. Check out these designs for inspiration.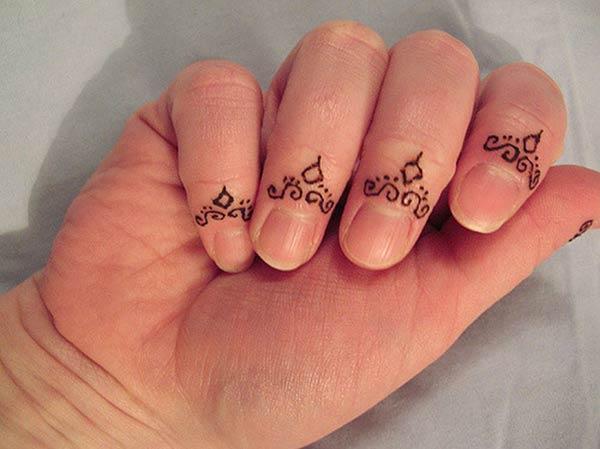 A cute little mehendi design on fingers for girls. The design is very simple and only below the finger nails. It looks like a decoration for the nails and is worth trying.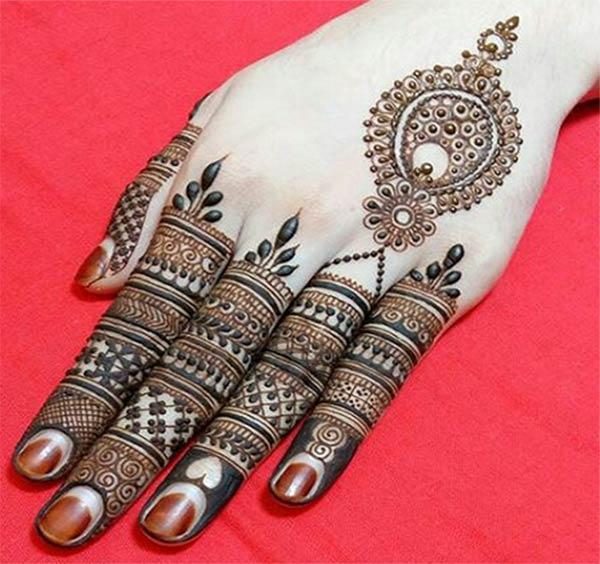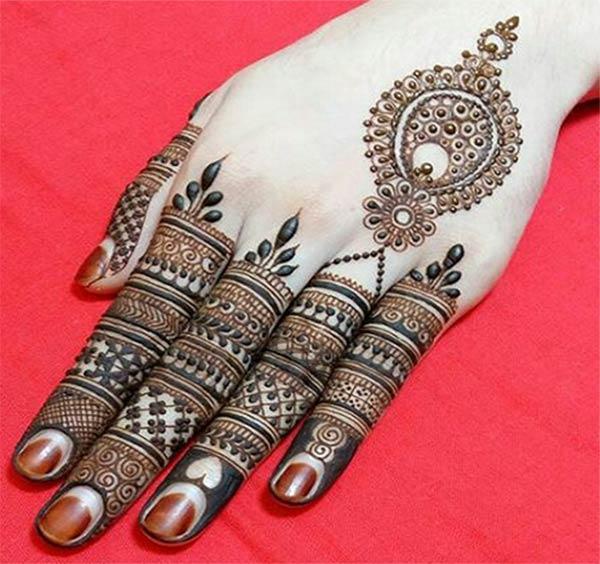 A captivating finger mehendi design for Ladies and girls. The intricate designing of the fingers look mesmerizing. A beautiful extension of the design is produced on the ring finger and looks like a hanging ring.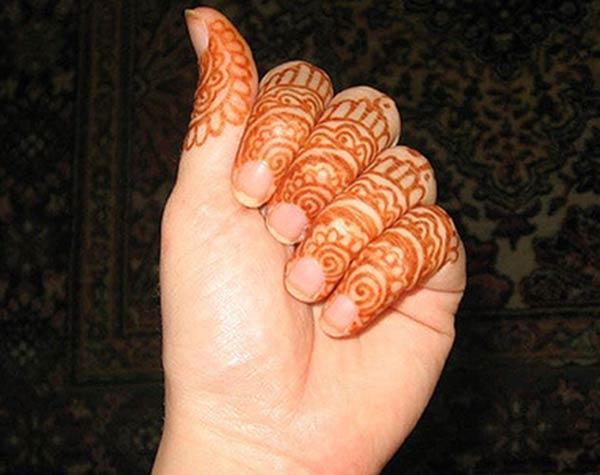 A lovely mehendi design on fingers for Ladies. Enhance the beauty of your fingers by applying this design. It is like wearing ornaments to the fingers alone which makes it attractive.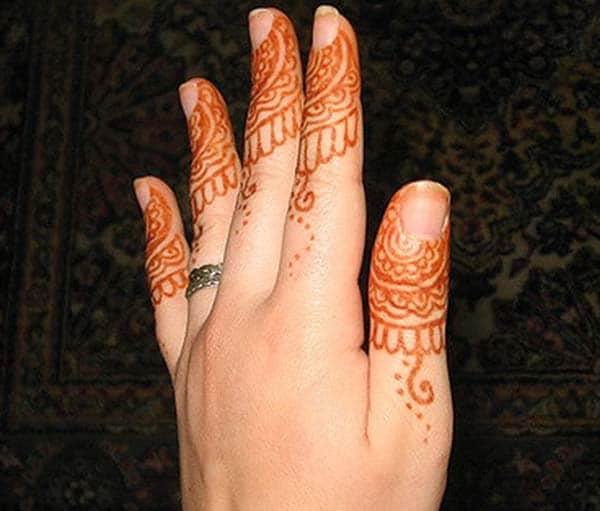 A delightful finger mehendi design for girls and women. This design is applied only to the fingers to bring attention to fingers. Pairing with few studded rings will make your fingers even prettier.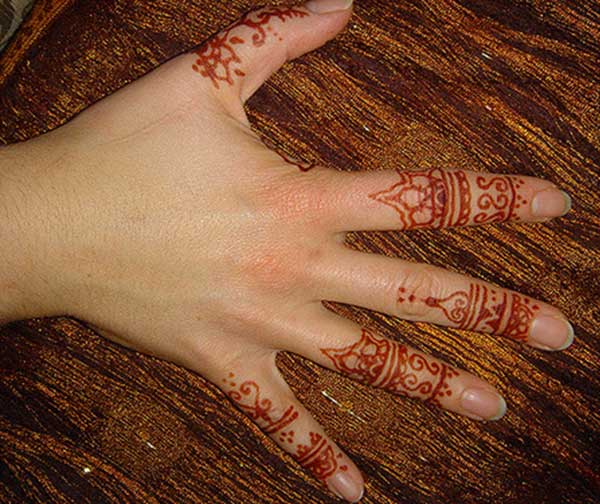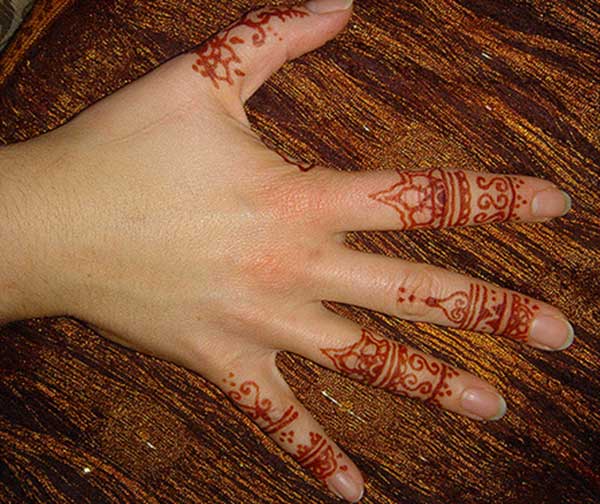 A pleasing finger mehendi design for girls and ladies. The design is simple and elegant. Applying such designs will bring all the attention towards your fingers. Make your fingers look trendy by adding few tribal golden rings.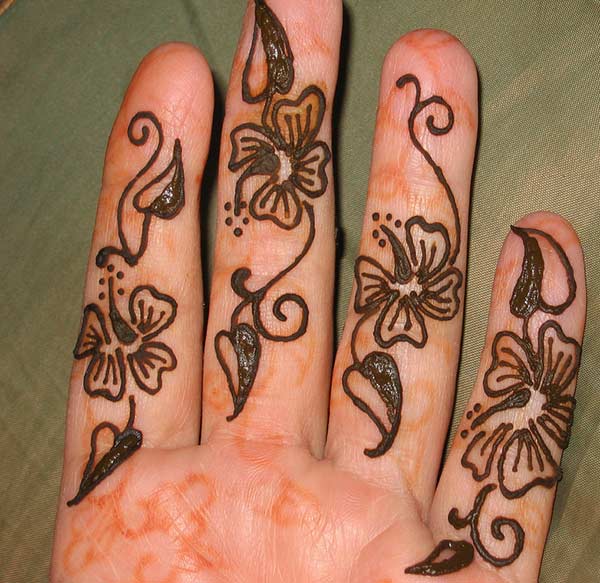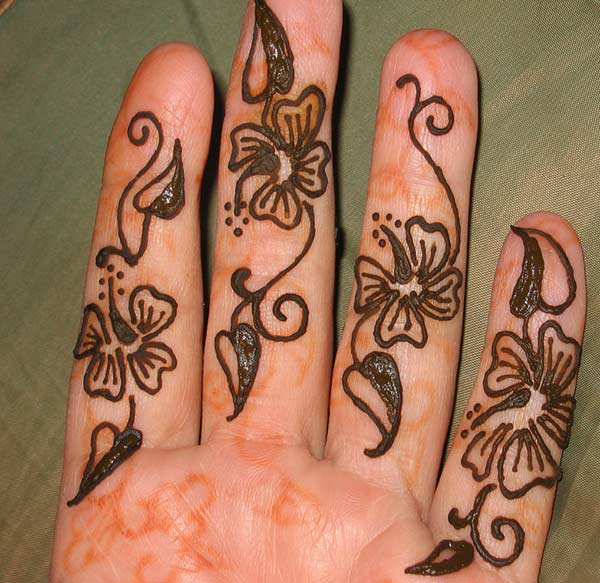 A floral stamping on fingers for women using mehndi designs. The designs are very simple and adorable and perfectly suits the fingers. These designs can make your fingers look long and beautiful.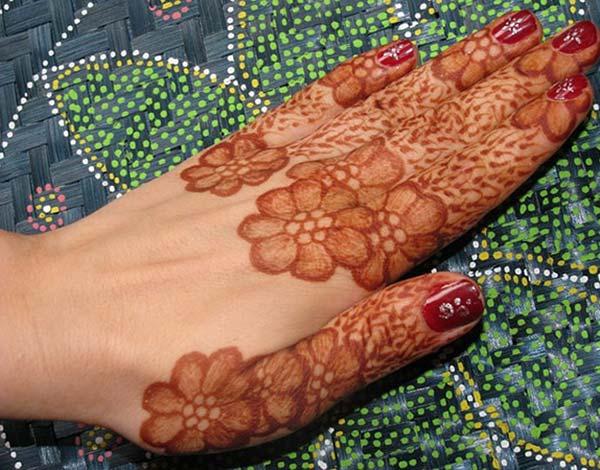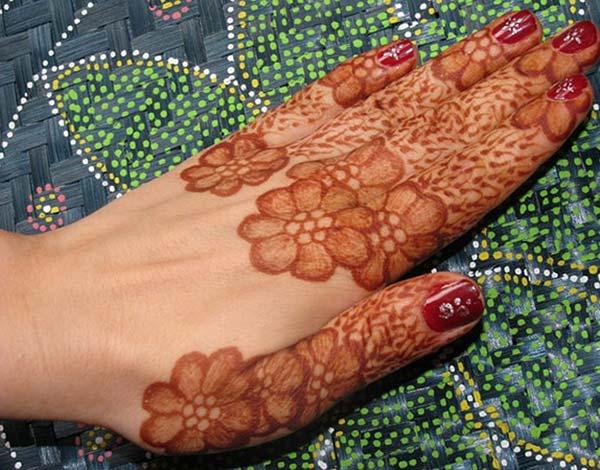 A floral treat to the fingers using mehendi designs for Girls. Cover your fingers with floral hugs by applying this design. The flowers are clustered at the top and bottom of the fingers restricting the designs only to the fingers.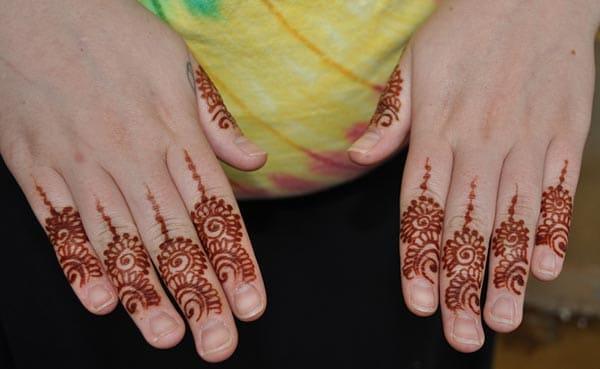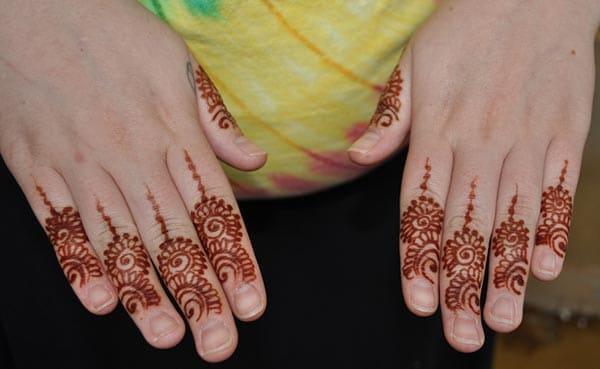 A swirly beauty on fingers using mehendi designs for Women. This design is for the one who love minimal designs on their hand. The swirls are crowded at the areas below the finger nails.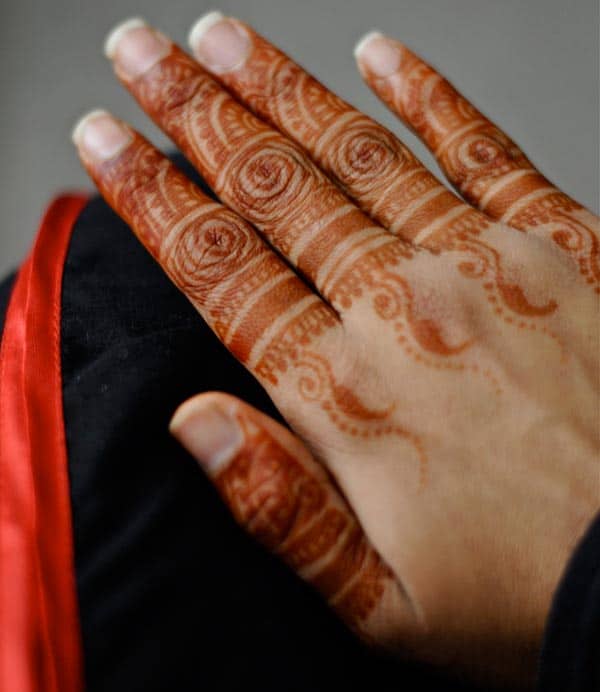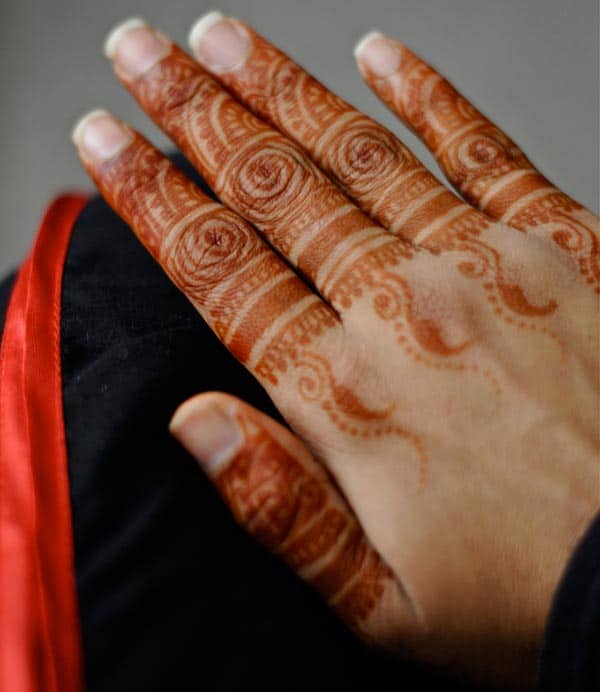 A good-looking finger mehendi design for Women and girls. The design perfectly fits the fingers and makes your hand look beautiful. The fingers are covered with circles, swirls and bands. Try this design if you like full coverage on fingers.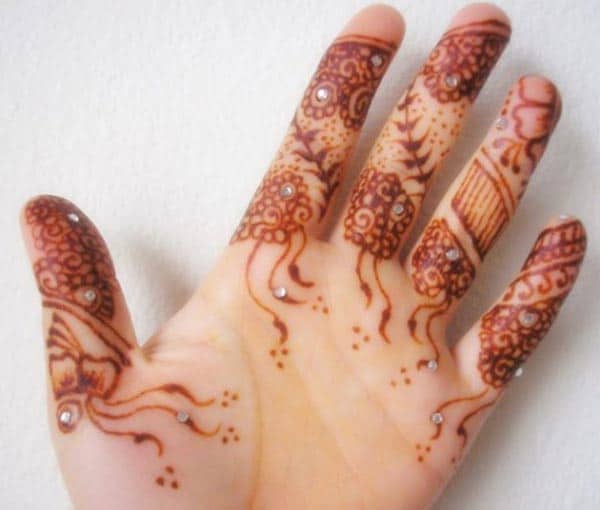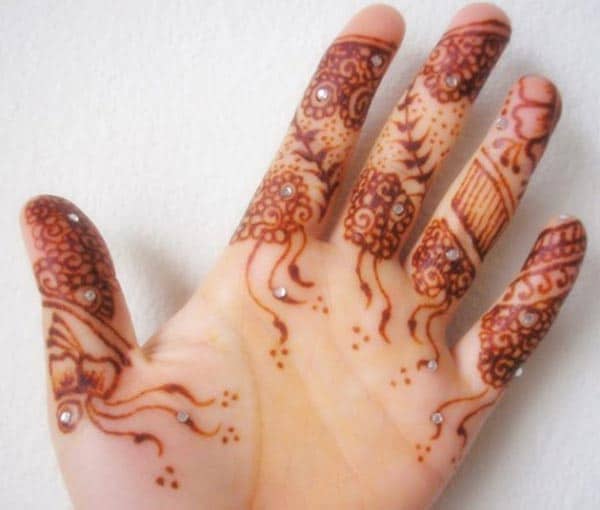 A lovely embellished finger mehndi design for Ladies. The design is very adorable and paired with sequin to make it look glittery and cool.  Try this design if you don't want heavy mehendi designs on hand.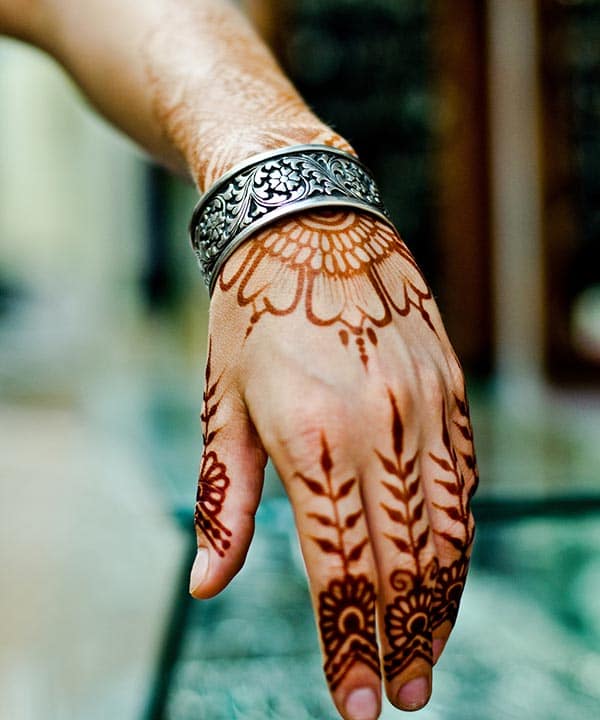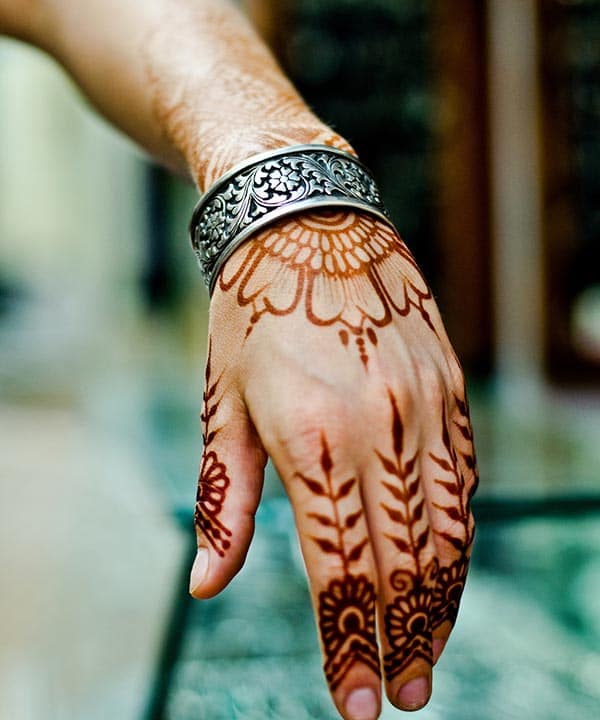 An impressive finger mehendi design for Girls. Don't like intricate detailing on back hand? Then check this out. The design covers minimal space and mainly the fingers. The small floral design is paired with a branched leaf extending only till finger base.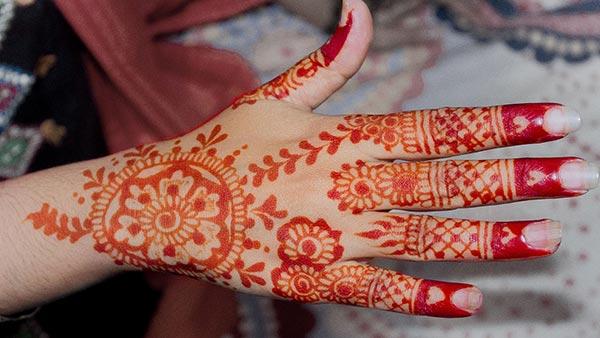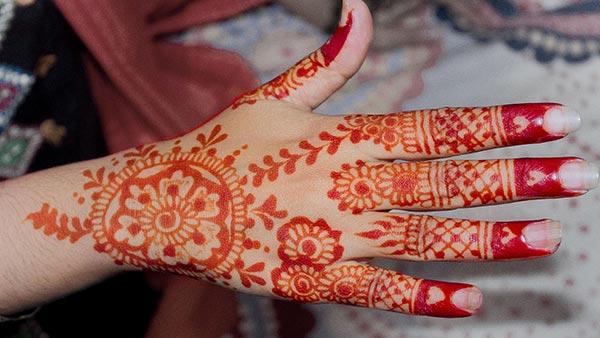 An appealing finger mehendi design for ladies. The checkered pattern along with flowers makes this design very graceful. The design provides full coverage to the back hand mainly the fingers.
Click below for more fingers mehndi design